The Smith River Complex wildfire along the California-Oregon border had destroyed 40,000 acres and forced evacuations as of Tuesday, 22, 2023 afternoon. It began on August 15, 2023,  after 150 lightning bolts struck the Six Rivers National Forest, causing at least 27 fires.
The fire has engulfed the Smith River National Recreation Area, a wilderness area in northwestern California. There is no containment in Del Norte County near Gasquet.
The Del Norte County Sheriff's Office issued an evacuation order from Slant Bridge to the Oregon border, including Gasquet.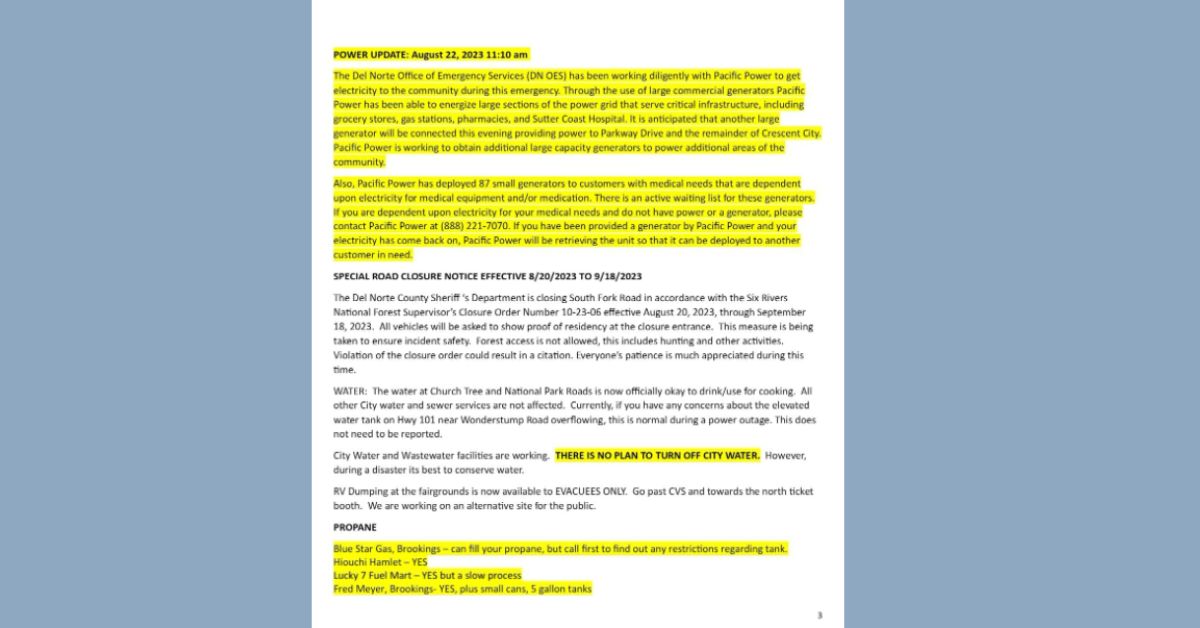 Including various road closures south of the Oregon-California border. Residents affected by the fire can seek emergency shelter through the American Red Cross.
The American Red Cross California Gold Country Region has the most up-to-date shelter information. Residents are also encouraged to sign up for community notifications.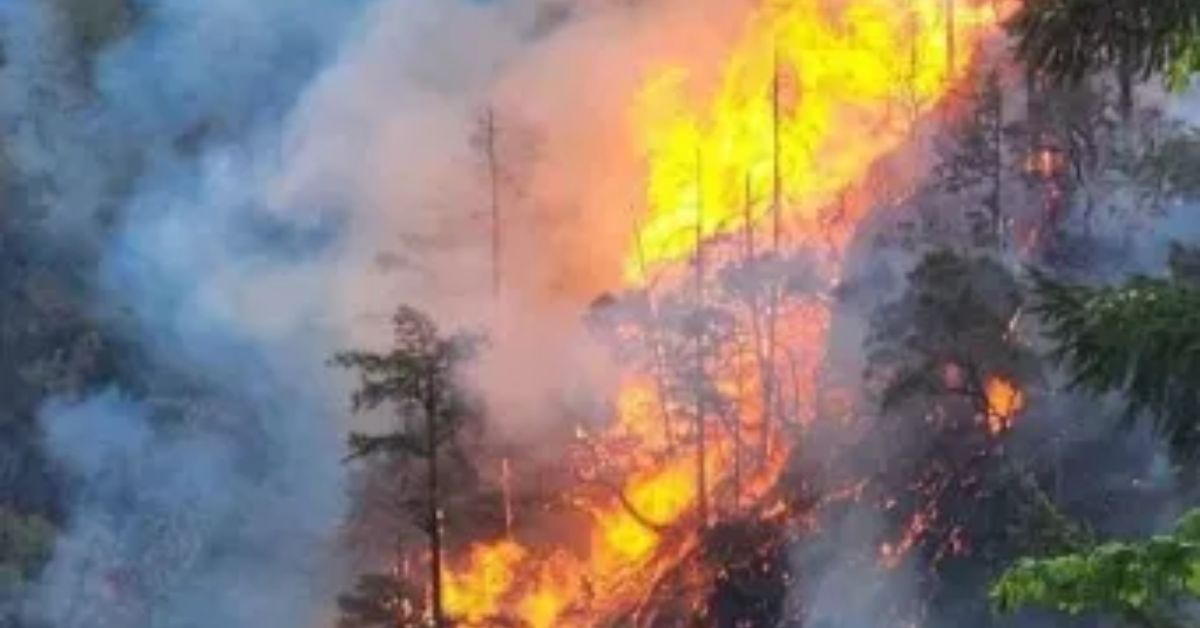 Josephine County in Oregon issued a Level 1 evacuation alert, meaning residents should pack and be ready to leave anytime. County officials are upgrading the Rogue Valley Emergency Management website with the most recent information.
The Kelly Fire and the Holiday Fire merged on Monday, according to a news release issued by the US Forest Service on Tuesday. The fire is now known as the Kelly Fire.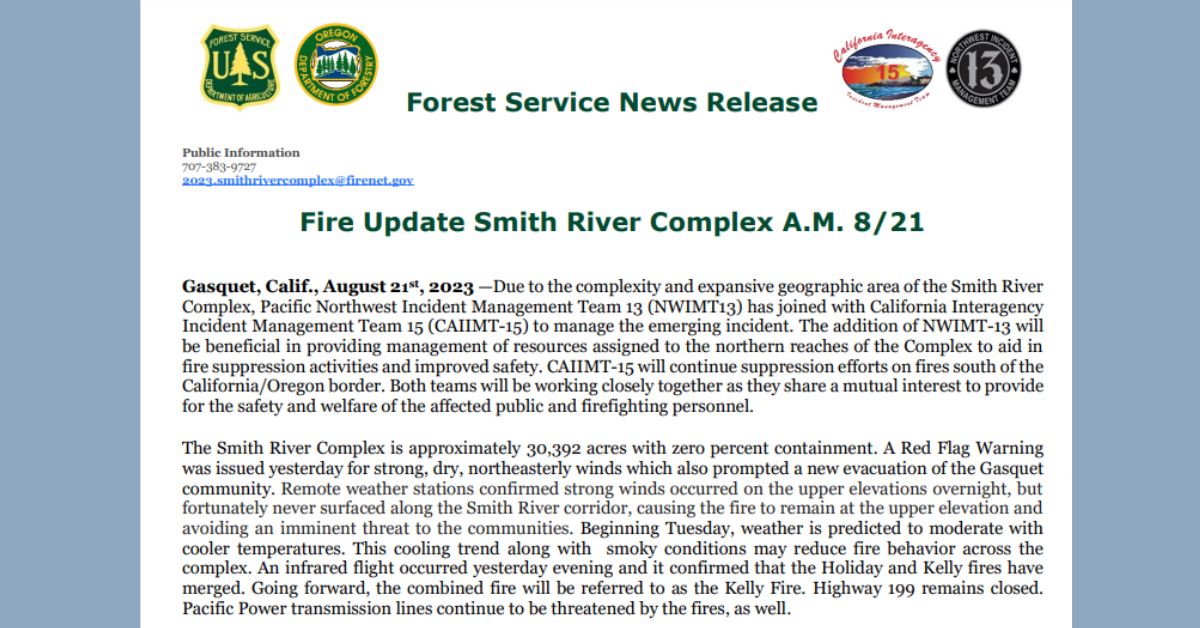 The erratic weather caused by Tropical Storm Hilary's leftovers has also made it impossible for forecasters to predict how strong the wind gusts will be. The strongest gusts are expected above 1,000 feet.
Strong, dry winds blasted across the Smith River Complex's high-elevation areas overnight, but the weather conditions did not endanger the public. Temperatures will drop on Tuesday, 22, 2023, perhaps reducing the fire.
National High/Low temps for Tuesday August 22, 2023: 108 at Hebron, NE, Winner, SD, Concordia, KS, Abilene, KS; 37 at Mount Washington, NH, Gothic, CO, Crestview, CA #newx #sdwx #kswx #kswx #nhwx #cowx #cawx https://t.co/b9vl7CRDVJ

— NWS Weather Prediction Center (@NWSWPC) August 23, 2023
As of Tuesday, 22, 2023, approximately 1,150 firefighters were on the site. More wildland engines and staff will arrive in the coming days.
Conclusion:- For the latest updates, stay connected with us always. Check out blhsnews.com for the most recent news on your favorite stars. You should save our site to your bookmarks so you can return to read our most recent posts as soon as they become available.
If you're interested in reading about the recent news, you can check out the below links:-
Patricia Gault is a seasoned journalist with years of experience in the industry. She has a passion for uncovering the truth and bringing important stories to light. Patricia has a sharp eye for detail and a talent for making complex issues accessible to a broad audience. Throughout her career, she has demonstrated a commitment to accuracy and impartiality, earning a reputation as a reliable and trusted source of news.