California's CARMEL VALLEY — A resolution supporting LGBTQ+ children was presented to school authorities on Wednesday, and it received a lot of support from staff members and parents in the Carmel Unified School District.
Many people supported the resolution throughout the time for public comment before a decision was reached. According to one commenter, "Adopting what it means to celebrate people, to celebrate diversity and equity and inclusion. To celebrate all people. To celebrate tolerance."
Board members supported the resolution supporting the district's LGBTQ+ students and the entire community with a vote of 4-0.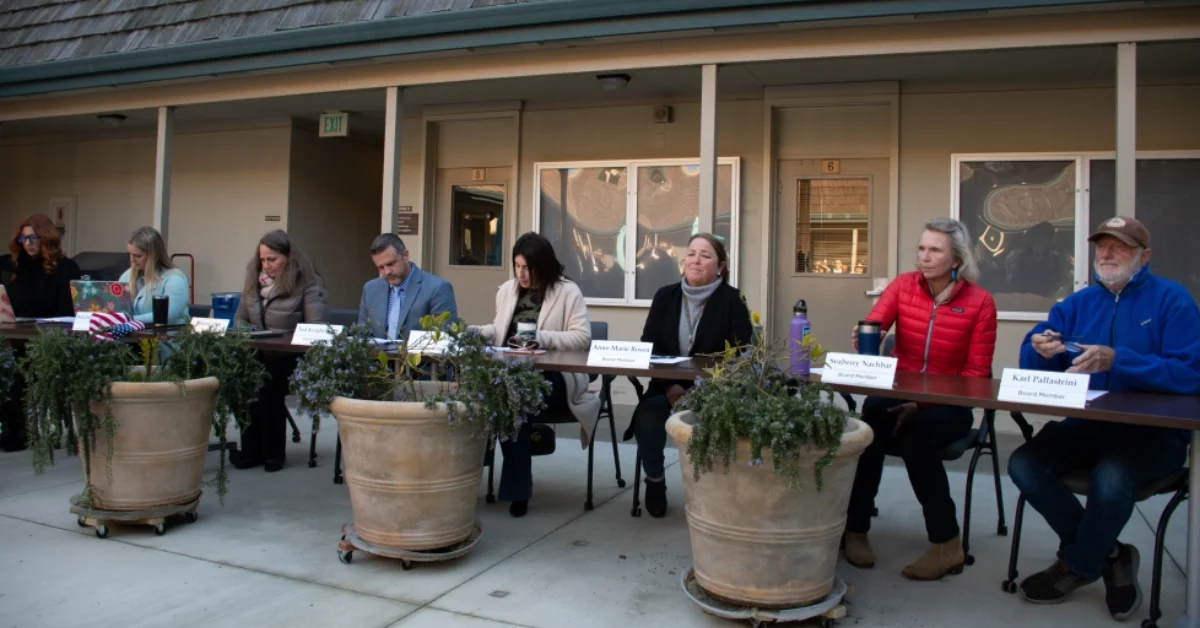 According to them, the resolution declares June to be Pride Month, recognizes the need for students to respect diversity, and commits to cultivating an inclusive culture all year.
The "Be Yourself" club was started on campus by Cassie Frahm, a 2023 graduate of Carmel High. Frahm gave a presentation at the meeting on Wednesday that highlighted the club's influence while providing convincing recent statistics.
Monterey Herald shared a tweet about Carmel Unified School District Grants Approval To Resolution Supporting LGBTQ+ Community:
Carmel Unified board to consider LGBTQ+ resolution https://t.co/Y6n89SO1vu

— Monterey Herald (@MontereyHerald) June 19, 2023
"We know that LGBTQ+ students in unsupportive environments have measurably poor mental health and higher suicide rates," stated Frahm. "Seventy-three percent of LGBTQ+ teens in the U.S. reported discrimination in their high schools in 2022."
Here you can also look up the other news articles on our website, read:
Frahm said that, despite the opinion of some that it is an improper subject for pupils, it should be seen as usual and that it is essential to safeguard the weak.
"There's this idea that we can't expose kids to it too young, that it's going to set them on a path or it's inappropriate for them. But really, all we're showing them is that it's inappropriate for them to be who they are. And it's vastly important for these younger kids to see that this isn't some deviant thing," Frahm.
Tyler is a passionate journalist with a keen eye for detail and a deep love for uncovering the truth. With years of experience covering a wide range of topics, Tyler has a proven track record of delivering insightful and thought-provoking articles to readers everywhere. Whether it's breaking news, in-depth investigations, or behind-the-scenes looks at the world of politics and entertainment, Tyler has a unique ability to bring a story to life and make it relevant to audiences everywhere. When he's not writing, you can find Tyler exploring new cultures, trying new foods, and soaking up the beauty of the world around him.