The parks bureau announced Wednesday that a toddler drowned at an outdoor public pool in Northeast Portland, the first fatal swimming mishap at a city-run aquatic center in nearly four decades.
The incident occurred Friday evening at Montavilla Pool on Northeast Glisan Street and 82nd Avenue when a small child was discovered unresponsive in the water. Earlier in the day, temperatures in Portland reached 90 degrees.
According to a 911 call, lifeguards attempted rescue breathing and CPR before paramedics arrived to take over. Paramedics subsequently took the girl to the hospital, where she died on Monday.
Parks authorities did not reveal the child's name or age out of respect for her family. A bureau representative, Mark Ross on Wednesday, 30, August, 2023 that the girl was observed moments before the pool closed to the public for the night.
A young girl drowned in the Montavilla Outdoor Pool last week, says Portland Parks & Recreation.https://t.co/iymkSc4BNF

— KATU News (@KATUNews) August 30, 2023
Throughout the summer, the Montavilla pool offers evening open swim hours between 6:30 p.m. and 8 p.m. It can hold up to 308 people at once.
Adena Long, director of parks, said her department will collaborate with other city authorities to participate in an investigation to see what we can learn from this tragic incident. The parks bureau's "goal is to provide the safest environment possible for the community.
The parks department informed The Oregonian/OregonLive last year that no one had drowned in a Portland swimming pool since at least 1985.
In recent years, several children have survived close calls, including a 13-year-old girl and a 6-year-old boy at what was then Wilson pool in 2012 and 2002, respectively, and a 7-year-old kid at Peninsula Park pool in 2009.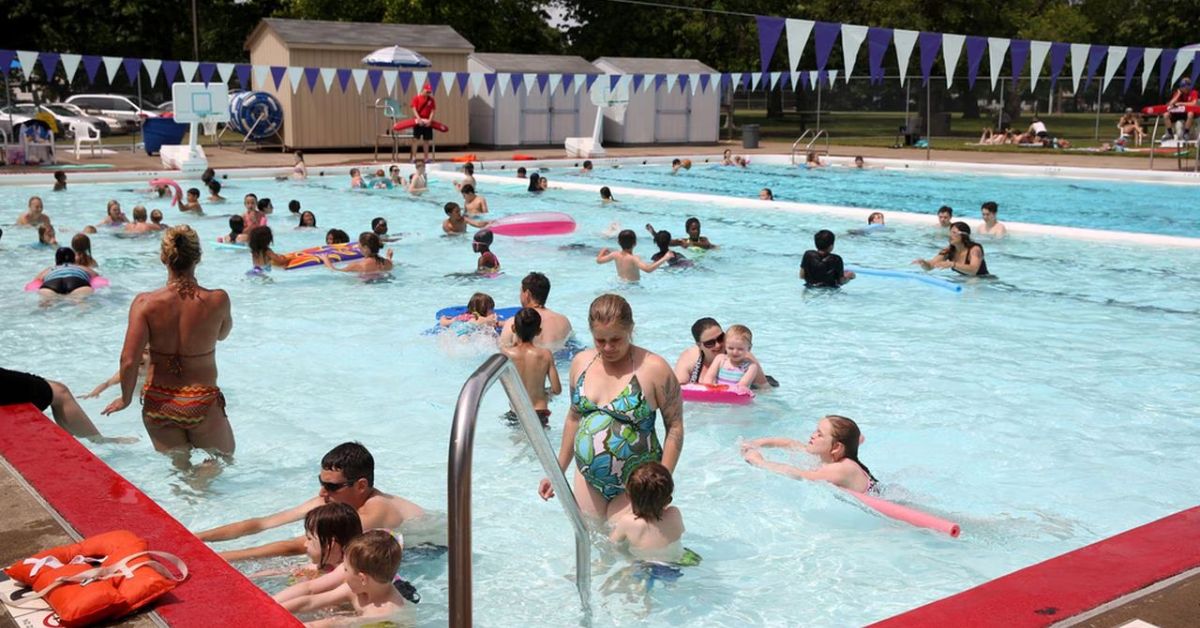 A newspaper study discovered that Montavilla lifeguards performed the third greatest number of swimming rescues 75 among Portland's 12 indoor and outdoor pools between 2017 and May 2022.
A week before Labor Day, the traditional conclusion of summer, all of Portland's outdoor pools closed for the season. As a Parks Bureau representative, the pool would not have been open to the public if there had not been enough staffing.
Portland, like many other communities in the United States, has faced a lifeguard shortage since the epidemic, when training classes for new recruits were halted. However, Ross stated that the city hired 500 lifeguards and swim instructors during the recently finished summer season after a "robust recruitment campaign" that included raising starting lifeguard pay to $18 an hour.
Recruiters for the aquatics industry earlier stated that they wanted to hire 725 guards and instructors for the summer season. Parks Bureau is offering grief counseling to employees who are seeking assistance in the aftermath of the drowning.
Conclusion:- If you have read this post, we would appreciate it if you would leave your feedback in the section that has been provided. You should look at our website, blhsnews.com. If you want to learn how much money some of your favorite celebrities are currently making.
If staying up-to-date with the latest news intrigues you, these posts are worth a read:-
Tyler is a passionate journalist with a keen eye for detail and a deep love for uncovering the truth. With years of experience covering a wide range of topics, Tyler has a proven track record of delivering insightful and thought-provoking articles to readers everywhere. Whether it's breaking news, in-depth investigations, or behind-the-scenes looks at the world of politics and entertainment, Tyler has a unique ability to bring a story to life and make it relevant to audiences everywhere. When he's not writing, you can find Tyler exploring new cultures, trying new foods, and soaking up the beauty of the world around him.