In Seattle, A man who was found guilty of mu*der over 30 years ago, sh00ting the deαth of a 16-year-old girl at her Washington high school, is likely to serve the rest of his life behind bars.
According to The Seattle Times, King County Superior Court Judge Josephine Wiggs sentenced Patrick Nicholas to nearly 46 years in pr!son on Thursday for the deαth of Sarah Yarborough, who was discovered strangled on the grounds of Federal Way High School in 1991.
In addition to finding Nicholas, 59, guilty of first-degree mu*der, the jury also found that Yarborough was ki!!ed for s*xual purposes, allowing for a harsher jαil term.
David Montes, the defense attorney, argued for a mandatory minimum sentence of 20 years, claiming that Nicholas had not since engaged in criminal activity.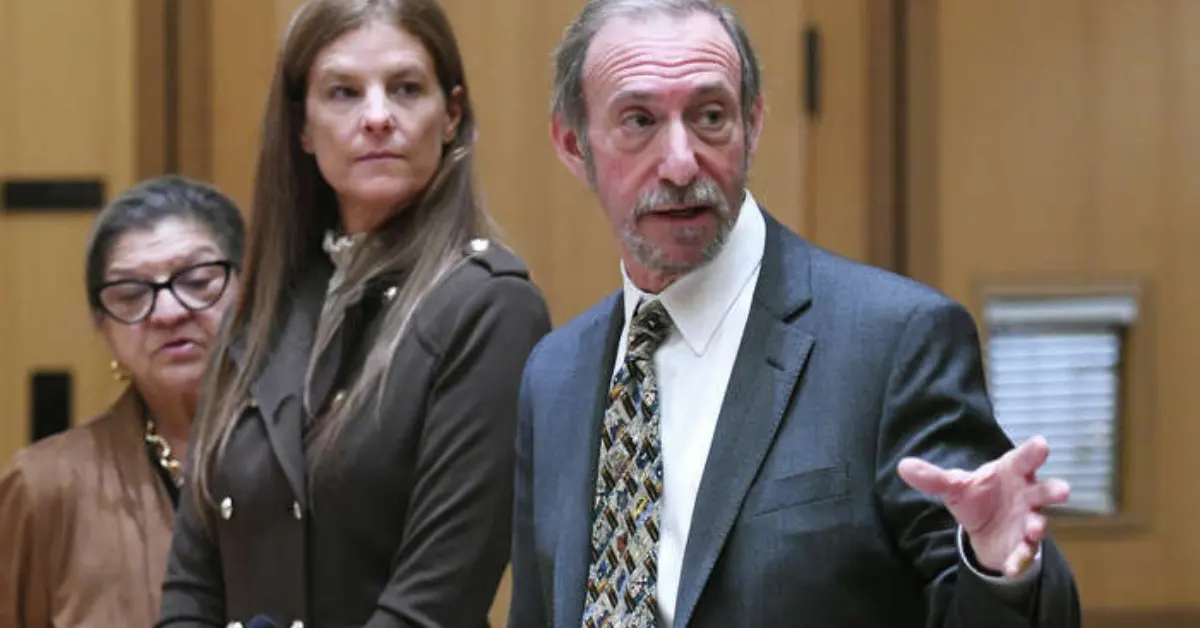 Given the case circumstances and Nicholas' history of s*xual assault, Wiggs, who had presided over his trial, he was decided that a sentence of more than 45 years was warranted.
Prosecutors testified during the trial that Yarborough was an honor student and a member of her school's drill team on the day in question, December 14, 1991, when she drove to school, believing she was running late to meet teammates for a competition. According to the prosecution, she was an hour early.
For more information, see the Twitter post on The Globe and Mail's Twitter page: 
Man convicted of killing Washington teen at high school decades ago gets 45 years https://t.co/U4Ja5TL6Mx

— The Globe and Mail (@globeandmail) May 26, 2023
While it is impossible to know how their interaction began, senior deputy prosecutor Mary Barbosa noted in the state's sentencing document that Nicholas had previously attαcked women while brandishing a kn!fe, forcing them to flee to isolated regions.
According to the prosecution, Yarborough's body was discovered by two boys, 12 and 13, wandering around the school property that day after spotting a guy suddenly appear on an embankment and immediately leave.
Read more the recent news of schools we are provided link down below:
According to the evidence presented at trial, Yarborough's wounds and the male DNA discovered under her fingernails were evidence that she "fought for her life" before being strangled.
After the mu*der, detectives sent DNA samples from dozens of males to the state crime lab to be compared to the DNA of the deceased individual, but none of the samples matched.
The DNA was then periodically but unsuccessfully run through CODIS, an FBI database of DNA profiles from people convicted of offenses.
A genetic genealogist named two King County brothers who had committed s*x crimes as potential suspects in 2019. After the older brother, whose DNA was already in CODIS, was ruled out, detectives turned their attention to Nicholas.
Detectives pursuing Nicholas gathered cigarette butts he had left behind near a laundry in the Kent area of Seattle. According to the prosecution, he was detained after his DNA matched the DNA found at the crime site.
According to the state's sentencing document, Nicholas attempted to rαpe a lady at kn!fepoint when he was 19 years old in a park in the eastern Washington city of Richland. However, the victim fled by diving into the Columbia River.
He was in s*x offender treatment and on parole when Yarborough was ki!!ed. He had been sentenced to 10 years in pr!son in that case in 1983, although he had already served more than three years when he was freed.
The state's brief stated that he had previously been given a juvenile custody sentence for the kn!fepoint rαpe of two King County women.
According to KING-TV, Yarborough's family members gave testimony at the court regarding the effects of her mu*der.
Yarborough's mother, Lori, remarked, "When we lost her, our family was irrevocably changed."
Tyler is a passionate journalist with a keen eye for detail and a deep love for uncovering the truth. With years of experience covering a wide range of topics, Tyler has a proven track record of delivering insightful and thought-provoking articles to readers everywhere. Whether it's breaking news, in-depth investigations, or behind-the-scenes looks at the world of politics and entertainment, Tyler has a unique ability to bring a story to life and make it relevant to audiences everywhere. When he's not writing, you can find Tyler exploring new cultures, trying new foods, and soaking up the beauty of the world around him.