LAS VEGAS — According to the district attorney for Clark County, we should confront the issue of guns in our schools more proactively.
The statistics indicate that more guns are being seen on our campuses, where thousands of students and employees are supposed to feel safe daily.
"It's scary because when I went to high school, which was a few years ago if there were disputes on campus, we met at the flagpole or down the street, and there was a fistfight," said Clark County District Attorney Steve Wolfson. "There weren't weapons with kids and on campuses like there are now."
After a week in which five weapons were discovered on Clark County School District campuses, he spoke with Channel 3. As a result, gun seizures increased by 30% from the same period last year.
"I've spoken with some of the school district officials," said Wolfson. "I've spoken with the chief of police. I've spoken with some of his higher-level officers about what they're doing and whether they should be sending cases over. But I think more discussions are appropriate."
Where do the weapons come from?
"They're getting it from home," said Wolfson. "They're getting them on the street. Certain gang members are getting them from fellow gang members. Guns are stolen out of homes."
Whenever a student is discovered in possession of a firearm, according to Wolfson, his office moves swiftly to file charges.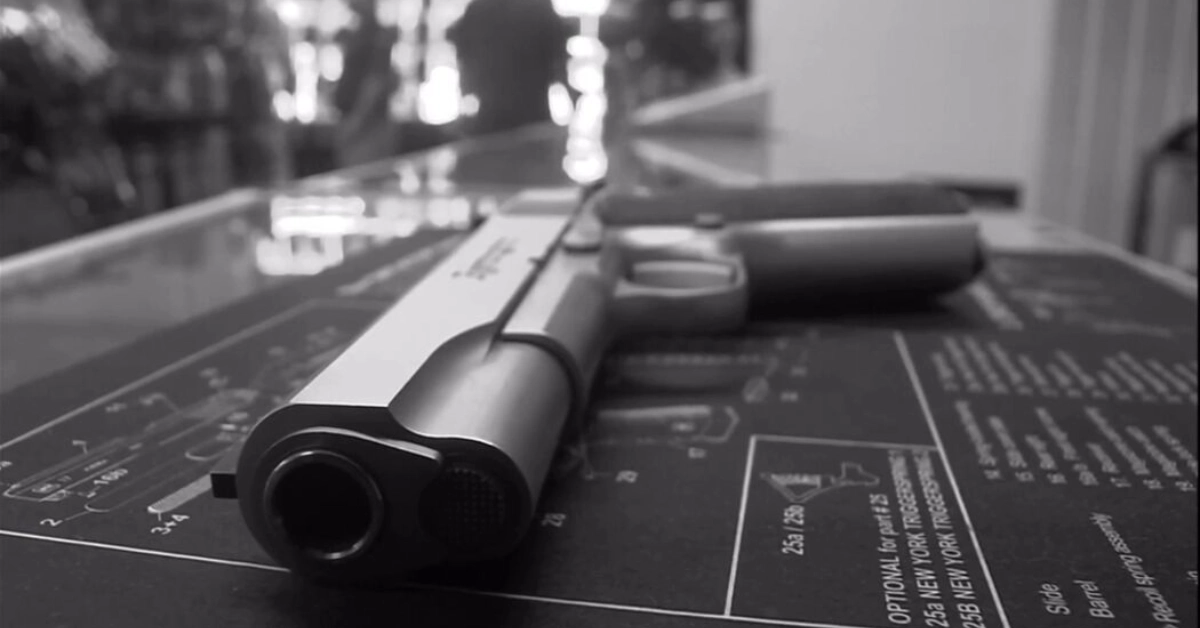 "I think that there should be, as there is now mandatory arrest, mandatory detention, there must be an evaluation of the child by law and assessment, and then a judge will determine whether or not to release that student back to the home or not," said Wolfson. "And there have to be consequences, perhaps expulsion."
Moreover, parents are occasionally charged with child endangerment or other serious offenses.
"I think adults have to be a little bit more diligent in securing their weapons," said Wolfson.
Donna, a viewer of Crisis in the Classroom, concurs.
"These parents that have these children that bring they're- that bring their guns to school need to be held accountable," she said in a call to the tip line.
What else is Wolfson interested in seeing?
"I think the school district needs to get together with its police department and its administrators and law enforcement and have some roundtable discussions of whatever we're doing right now isn't working," he said. "What should we be doing?"
According to CCSD Police, measures are being taken to deal with guns in our schools.
Here are the most trending articles in the school news:
"We have added a few additional dogs to our K9 team," CCSD PD Lt. Bryan Zink stated in a Feb. 17 interview. "So our K9 team's constantly out every day there's been throughout the valley, random sniffs."
According to Wolfson, the search for solutions must continue.
"If we need metal detectors, that's something that I think should be and has been discussed," he said. "We have some searches that occur of lockers. We have dogs that go into campuses and do their searches for drugs and guns."
"Metal detectors are needed in and around all schools across the United States,"  a caller to the tip line from News 3 said.
Tyler is a passionate journalist with a keen eye for detail and a deep love for uncovering the truth. With years of experience covering a wide range of topics, Tyler has a proven track record of delivering insightful and thought-provoking articles to readers everywhere. Whether it's breaking news, in-depth investigations, or behind-the-scenes looks at the world of politics and entertainment, Tyler has a unique ability to bring a story to life and make it relevant to audiences everywhere. When he's not writing, you can find Tyler exploring new cultures, trying new foods, and soaking up the beauty of the world around him.