OKLAHOMA CITY — A school bus collision occurred in Oklahoma City, and authorities raced to the scene.
On Sunday, Oklahoma City Fire Department members responded to South Villa Avenue and Southwest 59th Street, where a bus used by a church had been involved in a collision with another vehicle.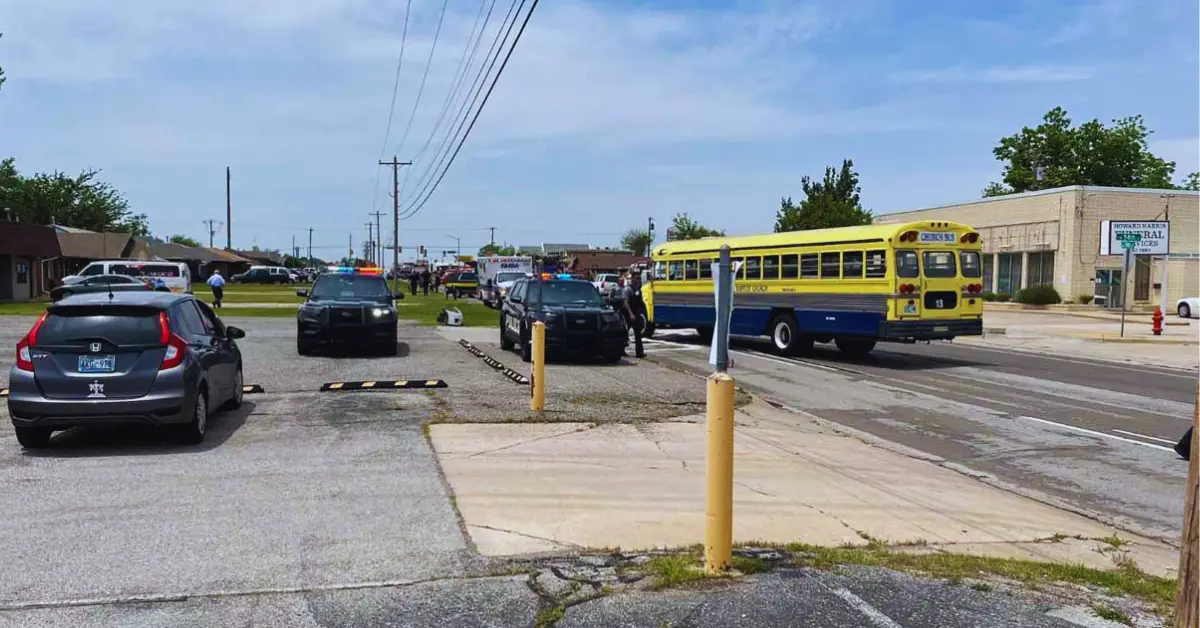 When the accident occurred, there were a total of 18 students riding on the school bus, as reported by the relevant authorities.
A Twitter page koconews shared the same incident on its Twitter Account.
Officials respond to church school bus crash in Oklahoma City https://t.co/UbVHun6vn8

— koconews (@koconews) May 22, 2023
The authorities said that just one of the youngsters sustained a slight scrape and that all of the children were released to their parents after that.
To read more latest news of schools we are provided links down below.
The second vehicle's driver was involved in the collision and was taken to the hospital with non-life-threatening injuries.
Patricia Gault is a seasoned journalist with years of experience in the industry. She has a passion for uncovering the truth and bringing important stories to light. Patricia has a sharp eye for detail and a talent for making complex issues accessible to a broad audience. Throughout her career, she has demonstrated a commitment to accuracy and impartiality, earning a reputation as a reliable and trusted source of news.