MO. KIRKWOOD — St. John Vianney High School in Kirkwood sent letters to families informing them of an inappropriate Tuesday interaction between a student, the school nurse, and the athletic department assistant.
According to the notification, the employee breached the school's social media policy by privately engaging with children.
Because she had not been accused of a crime as of Wednesday, 5 On Your Side withholds the woman's name.
When 5 On Your Side emailed the school to inquire about their efforts to stop situations like this, they received the following response: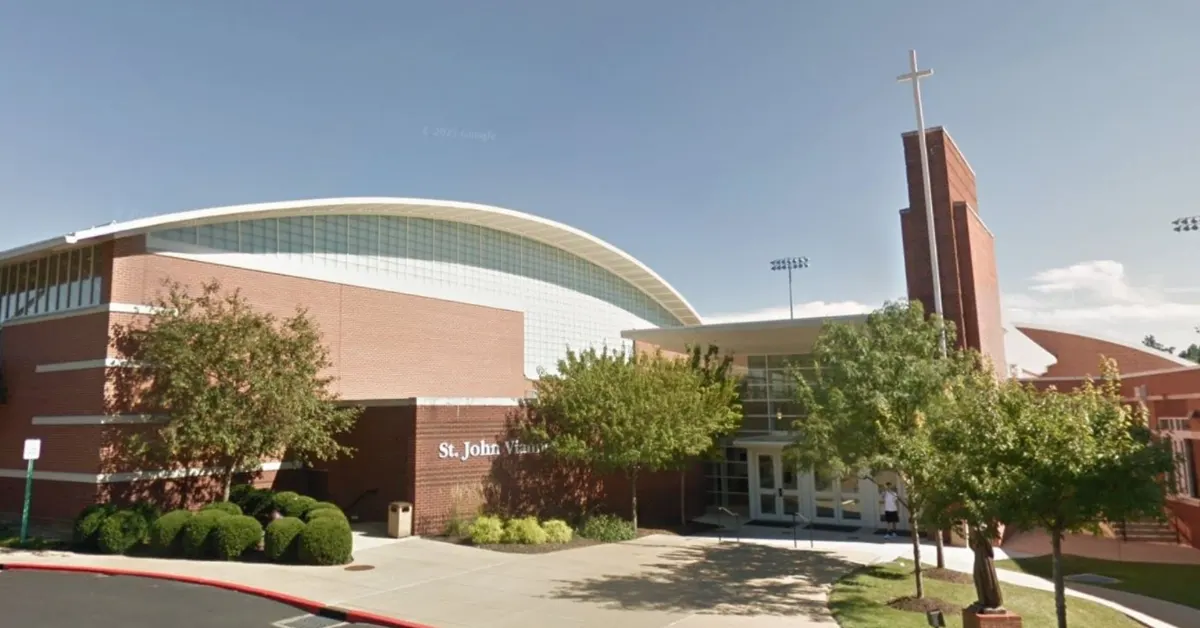 "St. John Vianney High School received a report that an employee of the school engaged in inappropriate conduct with a student. Upon receiving the report, the employee was removed from campus and the school immediately contacted the Missouri Department of Social Services and Kirkwood Police Department. The individual is no longer employed by Vianney, and the school is fully cooperating with authorities and their investigation."
"As a Catholic, Marianist school our first priority is our students and their wellbeing."
Coming out has increased, but Amy Robins, director of forensic services for the Child Advocacy Center of Northeast Missouri, called it a "bittersweet trend."
"What I feel like used to happen a lot or previously is that you would give that perpetrator the benefit or the doubt or I must have saw that wrong or that couldn't be happening or that text wasn't intentional," Robins said.
The expert talked about how technology is used in manipulative instances.
Check out the most recent articles of school news we posted on this site:
"So, before you had to basically have an opportunity to be able to isolate, manipulate, gather the trust of that child in order to move to those acts, now online, we're seeing that happen within seconds of a friend request," Robins added.
The Department of Social Services (DSS) additionally provided the following response to 5 On Your Side, which is as follows:
"Under Missouri law, the Department of Social Services must contact appropriate law enforcement agencies when it receives a report that merits investigation. Law enforcement agencies may co-investigate or provide other assistance. Information related to specific child abuse and neglect investigations is closed and confidential under Missouri law, except under very limited circumstances (please see §210.150 RSMo)."
Visit the Child Abuse and Neglect Hotline website for further details. Additional details about child abuse, inquiries into neglect, and family evaluations may also be found.
DSS strongly advises anybody suspicious of child abuse or neglect to contact us at 1-800-392-3738. The Missouri Child Abuse and Neglect Hotline is staffed around the clock all year.
Tyler is a passionate journalist with a keen eye for detail and a deep love for uncovering the truth. With years of experience covering a wide range of topics, Tyler has a proven track record of delivering insightful and thought-provoking articles to readers everywhere. Whether it's breaking news, in-depth investigations, or behind-the-scenes looks at the world of politics and entertainment, Tyler has a unique ability to bring a story to life and make it relevant to audiences everywhere. When he's not writing, you can find Tyler exploring new cultures, trying new foods, and soaking up the beauty of the world around him.