Hurricane Idalia intensified on Tuesday, 29, August 2023 as it made its way toward Florida's Gulf Coast, causing mass evacuations in low-lying communities that are anticipated to be swamped when the ferocious storm, which is predicted to reach Category 4 strength, makes landfall on Wednesday morning.
Idalia had maximum sustained winds of 110 miles per hour (177 kph) by late Tuesday night – at the top end of Category 2 – and its force is expected to increase before it hits onshore.
The radar of Hurricane #Idalia is intimidating. It's an intense Cat 2 hurricane with winds now at 110mph. Landfall is expected Weds morning as a Cat 4 in the Big Bend of #Florida. Extreme winds and storm surge are a certainty. Remain in place and do not travel. #flwx pic.twitter.com/WQBDCQntBX

— Mike Bettes (@mikebettes) August 30, 2023
The hurricane was upgraded to a Category 2 on Tuesday evening after reaching top wind speeds of 95 mph (153 kph) and feeding on the warm, open waters of the Gulf of Mexico. A major hurricane is defined as a storm of Category 3 or higher.
The most threatening element of Idalia, on the other hand, appeared to be the massive surge of wind-driven seawater it is projected to bring to barrier islands and other low-lying locations along the coast.
Florida Governor Ron DeSantis, who is running for the Republican presidential nomination next year, advised citizens in vulnerable towns to follow evacuation orders, warning that the storm surge could trigger life-threatening floods.
The National Hurricane Center predicted that Idalia's center would strike Florida's coast somewhere in the Big Bend region, where the state's northern tip curves onto the Gulf side of the Florida Peninsula, roughly limited by the inland cities of Gainesville and Tallahassee, the state capital.
The Big Bend, which is sparsely inhabited in comparison to the Tampa-St. Petersburg area to the south has a marshy coast interwoven with freshwater springs and rivers, as well as a cluster of small offshore islands creating Cedar Key, a historic fishing community damaged by a hurricane's storm surge in 1896.
The majority of Florida's 21 million population was under hurricane, tropical storm, and storm surge warnings and advisories, as did those in Georgia and South Carolina. Florida, Georgia, and South Carolina have declared states of emergency.
U.S. President Biden said at the White House that he and DeSantis were "in constant contact," and that he had guaranteed the governor that federal disaster help would be available for "as long as it takes, and we'll make sure they have everything they need."
Gulf energy producers were also taking safeguards. Chevron, a US oil corporation, evacuated employees from three oil production platforms, and Kinder Morgan intended to shut down a petroleum pipeline.
Idalia-related delays stretched to Florida's Atlantic coast, where the Tuesday launch of a rocket carrying a US Space Force intelligence satellite was postponed indefinitely owing to the hurricane.
Idalia strengthened from a tropical storm to a hurricane early Tuesday, a day after crossing west of Cuba, causing destruction and flooding in communities.
On Tuesday, 29, August, 2023 evening, the storm was churning approximately 125 miles (201 kilometers) west of Tampa as it approached the coast.
TUESDAY NIGHT IDALIA UPDATE: Idalia is packing sustained winds of 110 mph, and is located about 125 miles west of Tampa.

Key messages…

*The hurricane warning remains in effect from Indian Pass to Longboat Key, including Tampa Bay.

*Based on the current strengthening trend and… pic.twitter.com/al1QhsNMHx

— James Spann (@spann) August 30, 2023
Idalia is on track to become the fourth major storm to hit Florida in the previous seven years, joining Irma in 2017, Michael in 2018, and Ian, which reached Category 5 last September.
Up To 15 Feet of Storm Surge
Milton Bontrager's home in Sarasota, a city devastated by Ian last year, was boarded up and equipped with food, water, and a generator.
He stopped bringing customers out a few days ago to secure the boats. His largest vessel is moored to a floating dock with 16 lines and outfitted with battery-powered pumps that activate automatically whenever the boat begins to take on water.
The hurricane center warned that severe rains of 4 to 8 inches (10 to 20 cm) could fall over Florida's Gulf Coast, as well as southeastern Georgia and eastern portions of North and South Carolina, through Thursday, with isolated locations receiving as much as 12 inches (30 cm).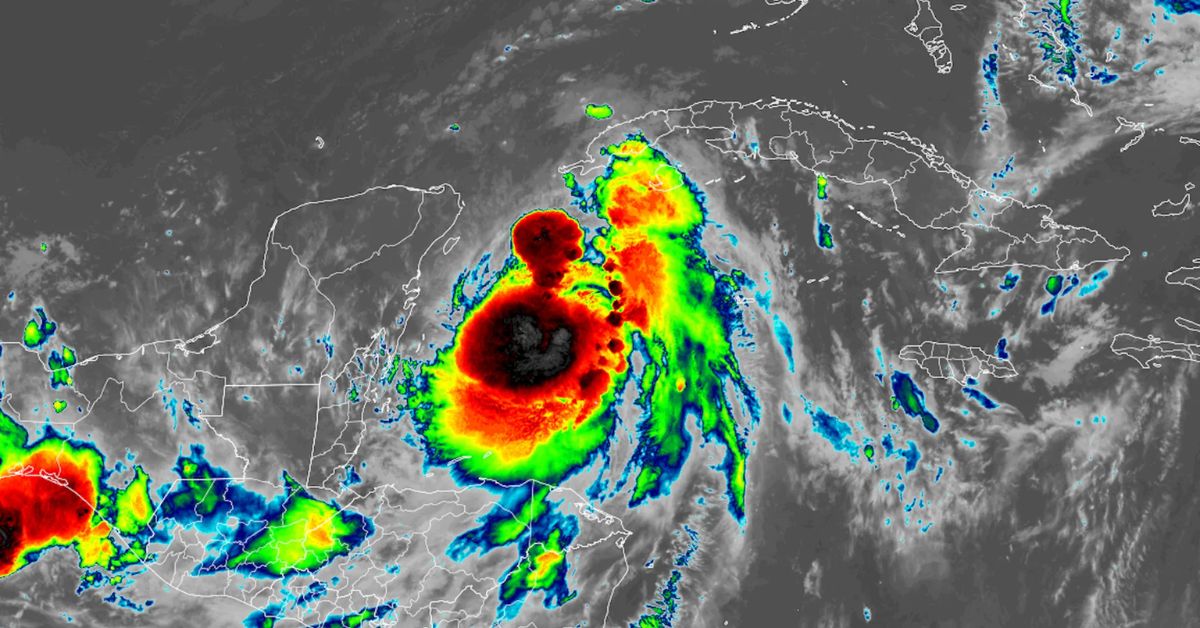 Surge warnings were issued for hundreds of miles of shoreline, stretching from Sarasota to Indian Pass at the western end of Apalachicola Bay. More than 40 school districts in Florida canceled classes. Tampa International Airport will reopen to commercial operations.
Approximately 5,500 National Guard men were activated, and 30,000 to 40,000 power workers were placed on alert. The state has laid aside 1.1 million gallons of gasoline to resolve any disruptions in fuel deliveries.
Conclusion:- If you have read this post, we would appreciate it if you would leave your feedback in the section that has been provided. You should look at our website, blhsnews.com. If you want to learn how much money some of your favorite celebrities are currently making.
Check out the posts below if you're interested in reading more about the news:-
Patricia Gault is a seasoned journalist with years of experience in the industry. She has a passion for uncovering the truth and bringing important stories to light. Patricia has a sharp eye for detail and a talent for making complex issues accessible to a broad audience. Throughout her career, she has demonstrated a commitment to accuracy and impartiality, earning a reputation as a reliable and trusted source of news.