The poem "The Hills We Climb," written by Amanda Gorman and delivered by her at Joe Biden's presidential inauguration, has been prohibited from a Florida elementary school's curriculum. As a result of the recent publicity, Gorman's books are now top sellers on Amazon.
Gorman's "Call Us What We Carry" poetry collection, her introductory poem "The Hill We Climb," and her children's book "Change Sings" are all now on the "Best Sellers" list.
At the same time, pre-orders of her forthcoming children's book "Something, Someday" are currently at the top of the charts for new releases in the children's book genre. I appreciate the boost, Floridians.
If you want to see other recent news, you can click on the link given below:
The poem was one of the dozens challenged and banned at the Miami-Dade County school after a parent raised concerns about critical racial theory, "indirect hate messages," gender ideology, and indoctrination, as reported by the Miami Herald.
On Tuesday, Gorman released a statement via Twitter in which she said: "I'm gutted. Because of one parent's complaint, my inaugural poem, 'The Hill We Climb,' has been banned from an elementary school in Miami-Dade County, Florida."
"And let's be clear: most of the forbidden works are by authors who have struggled for generations to get on bookshelves," she said more.
"The majority of these censored works are by queer and non-white voices. I wrote 'The Hill We Climb' so that all young people could see themselves in a historical moment. Ever since. I've received countless letters and videos from children inspired by 'The Hill We Climb' to write their own poems."
— Amanda Gorman (@TheAmandaGorman) May 23, 2023
"Robbing children of the chance to find their voices in literature is a violation of their right to free thought and free speech,"  Gorman had written it. "Together, this is a hill we won't just climb, but a hill we will conquer."
Gorman said that her publisher, Penguin Random House, has just joined forces with PEN America to file a lawsuit against the school district and school board in Florida's Escambia County.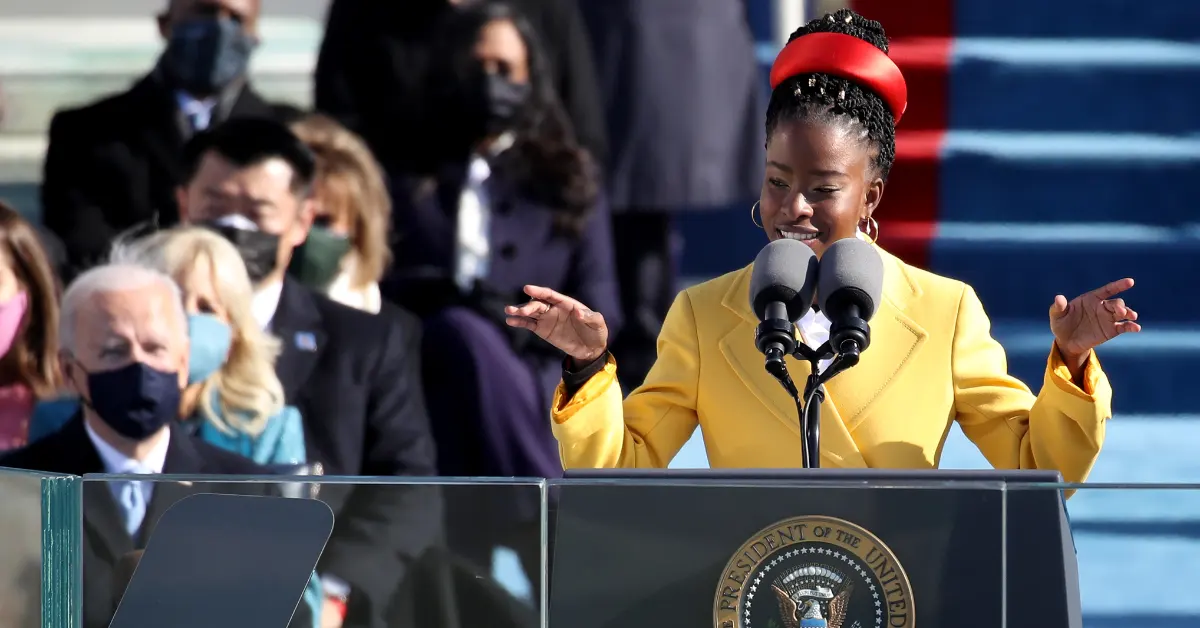 The publisher and PEN America are petitioning the federal court to allow previously challenged books to be shelved in public libraries once again.
In addition to the poetry written by Gorman, the parent presented objections to the works "The ABCs of Black History," "Cuban Kids," "Countries in the News Cuba," and "Love to Langston."
Additionally, Gorman posted a picture of the complaint form, in which a parent had mistakenly identified Oprah Winfrey as the author of her poem.
So they ban my book from young readers, confuse me with @oprah , fail to specify what parts of my poetry they object to, refuse to read any reviews, and offer no alternatives…Unnecessary #bookbans like these are on the rise, and we must fight back 👊🏿 DONATE here:… pic.twitter.com/p96dlnrSp4

— Amanda Gorman (@TheAmandaGorman) May 23, 2023
Tyler is a passionate journalist with a keen eye for detail and a deep love for uncovering the truth. With years of experience covering a wide range of topics, Tyler has a proven track record of delivering insightful and thought-provoking articles to readers everywhere. Whether it's breaking news, in-depth investigations, or behind-the-scenes looks at the world of politics and entertainment, Tyler has a unique ability to bring a story to life and make it relevant to audiences everywhere. When he's not writing, you can find Tyler exploring new cultures, trying new foods, and soaking up the beauty of the world around him.