Former Portland City Commissioner Jo Ann Hardesty decided to settle her lawsuit against the city for $5,000 and an apology from Mayor Ted Wheeler.
Hardesty sued the city, the police union, the former union head, and a police officer in December 2021, alleging that they leaked information that wrongly implicated her in a hit-and-run.
An attorney representing the city of Portland offered to settle the case for $5,000, attorney's fees for Hardesty's lawyers, and a signed apology from Portland Mayor Ted Wheeler on Monday. According to court filings, Hardesty consented to the settlement the same day.
The mayor's written apology reads:
"Portland Police Bureau employees acting outside the course and scope of their employment leaked confidential information about Commissioner Hardesty. The leaks negatively impacted Commissioner Hardesty's public image and undermined her efforts to bring about police transformation and reform. The City does not condone these actions. On behalf of the City, I apologize for the conduct."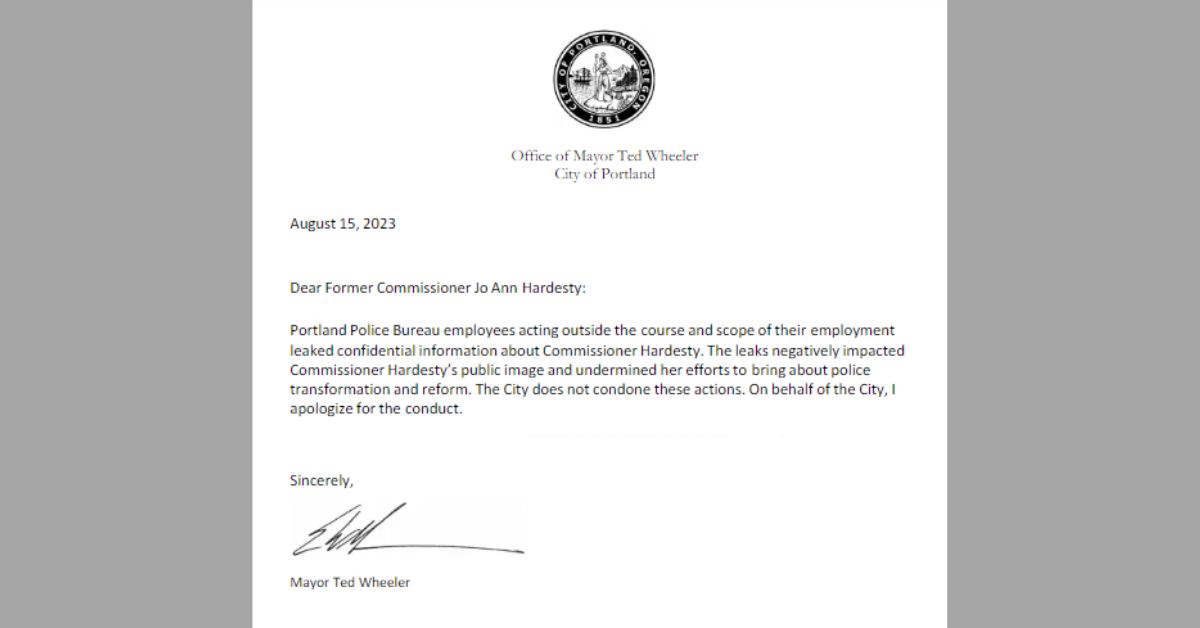 Tyler is a passionate journalist with a keen eye for detail and a deep love for uncovering the truth. With years of experience covering a wide range of topics, Tyler has a proven track record of delivering insightful and thought-provoking articles to readers everywhere. Whether it's breaking news, in-depth investigations, or behind-the-scenes looks at the world of politics and entertainment, Tyler has a unique ability to bring a story to life and make it relevant to audiences everywhere. When he's not writing, you can find Tyler exploring new cultures, trying new foods, and soaking up the beauty of the world around him.