PA MURRYSVILLE – Nine years have passed since a terrible incident in Westmoreland County.
At least 20 individuals were stabbed at Franklin Regional High School in Murrysville on this day in 2014.
Just before school started, it happened in a crowded hallway.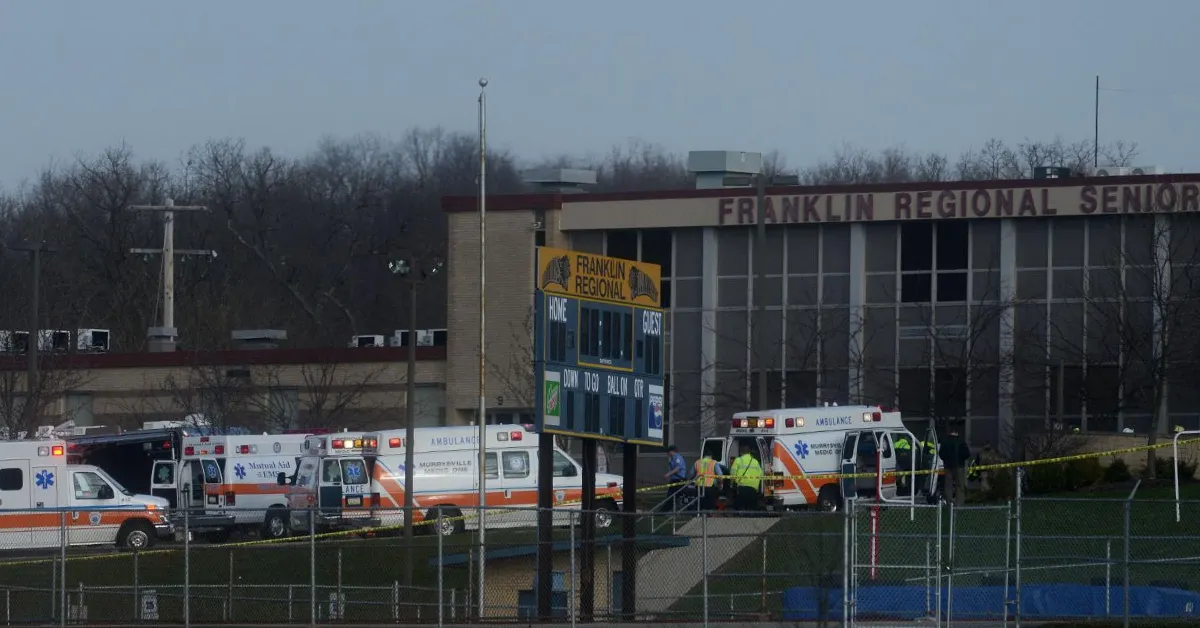 Even though at least five students were seriously hurt, everyone lived. The stabbing was reported that morning at 7:13 a.m.
Students at the time told KDKA that a stabbing victim-activated a fire alarm, which authorities think saved lives.
Check out more related articles we posted on this site:
"So, yes, the fire alarm being pulled probably assisted with evacuating the school, and that was a good thing that was done," Chief Thomas Seefeld made a statement.
Alex Hribal, a sophomore at the time and 16 years old, was the assailant. After entering a guilty plea in 2017, he is completing a 60-year term.
Hribal would eventually challenge his conviction, claiming that his attorney was inefficient, but no judge has yet to take that case.
Tyler is a passionate journalist with a keen eye for detail and a deep love for uncovering the truth. With years of experience covering a wide range of topics, Tyler has a proven track record of delivering insightful and thought-provoking articles to readers everywhere. Whether it's breaking news, in-depth investigations, or behind-the-scenes looks at the world of politics and entertainment, Tyler has a unique ability to bring a story to life and make it relevant to audiences everywhere. When he's not writing, you can find Tyler exploring new cultures, trying new foods, and soaking up the beauty of the world around him.