Authorities say a 43-year-old Tajik man was denied admission to the nation and then grabbed a revolver, shot two security officials deαd, and injured a civilian at Moldova's main international airport on Friday.
In an incident that momentarily halted planes at Chisinau International Airport on Friday, authorities reported that the alleged attαcker was himself injured and captured.
The attαcker was identified as Rustam Ashurov on Saturday by the General Prosecutor's Office of Tajikistan, which said he belonged to an "organized criminal group" that kidnapped the deputy chairman of a Tajik bank in Dushanbe, the nation's capital, on June 23.
Ashurov, a resident of Dushanbe, allegedly went to Moldova via Turkey after a criminal inquiry was opened "with the intention of going into hiding in [European Union] countries," according to the prosecutor's office.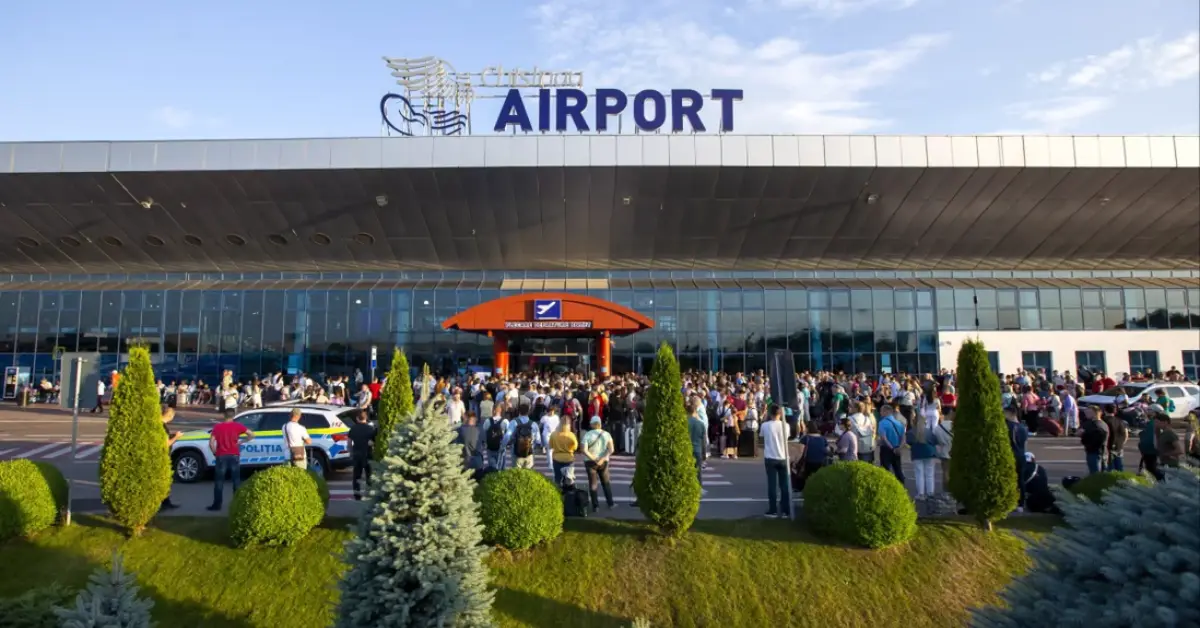 He was refused admission into the nation on Friday after landing at Chisinau International Airport in Moldova's capital.
As officials led him away, authorities say he seized a guard's firearm. He shot two security guards to deαth. The attαck also injured one other traveller.
Ion Munteanu, the acting Moldovan prosecutor general, claimed that after special forces intervened to subdue Ashurov, he suffered significant injuries and was taken to the hospital.
He stated that prosecutors are looking into the incident as a potential "terrorist attack".
Let's see what Victoria said about Chisinau Airport, Moldova, on Twitter, and tune in with us for more detail:
A man banned from entering Moldova opened fire. Chisinau Airport has been evacuated. According to preliminary information, he was russian, but this has yet to be confirmed. If that's true, I won't be surprised. pic.twitter.com/9JwvAvP3LS

— Victoria (@victoriaslog) June 30, 2023
President Maia Sandu announced that a border guard and an airport security guard were slain while expressing sympathy.
According to prosecutor Munteanu, the sh00ter had travelled from Istanbul to Chisinau with a passport from the former Soviet country of Tajikistan in central Asia.
With a population of 2.6 million, Moldova, which proclaimed independence from the Soviet Union in 1991, is vying to join the European Union.
Shevelyova, a 48-year-old executive from Ukraine who was waiting to fly to Milan, claimed that the reason for the evacuation was not first communicated to the passengers.
You can also read about other news details articles we have covered:
"It was unclear if there was a bomb or something had happened. It was only after we went far away from the airport that we were told there is someone who is shooting."
Olena Shevelyova, one of the witnesses, claimed that after being instructed to leave the airport with other travellers, she heard four or five g*nshots about 30 minutes later.
"We heard some guns shooting while we were already evacuated from the airport in the middle of runaway, we were asked to hide behind the technical buildings there," By phone, she provided information to Reuters.
Since Russia invaded neighbouring Ukraine in February 2022, Ukrainians frequently fly to Moldova.
Although commercial activities and flight plans are currently being affected, the interior ministry reported that authorities were working to restore calm at the airport.
It was unclear how many aircraft were impacted right away.
Patricia Gault is a seasoned journalist with years of experience in the industry. She has a passion for uncovering the truth and bringing important stories to light. Patricia has a sharp eye for detail and a talent for making complex issues accessible to a broad audience. Throughout her career, she has demonstrated a commitment to accuracy and impartiality, earning a reputation as a reliable and trusted source of news.