After being denied her high school graduation on stage in Philadelphia, a recent graduate from The Philadelphia High School for Girls is advocating for change.
"She (the principal) stole that moment from me," Hafsah Abdur-Rahman said. "I will never get that again."
When Abdur-Rahman graduated from high school on June 9, she shed humiliating tears rather than happy ones.
The 17-year-old from the Olney neighborhood of Philadelphia claimed Principal Lisa Mesi informed kids that their families could not applaud or clap when they entered the auditorium.
"I understood the rules because I was saying 'shh' in the video. Do not say nothing because I want my diploma," Abdur-Rahman says. "I knew and understood what we were supposed to do."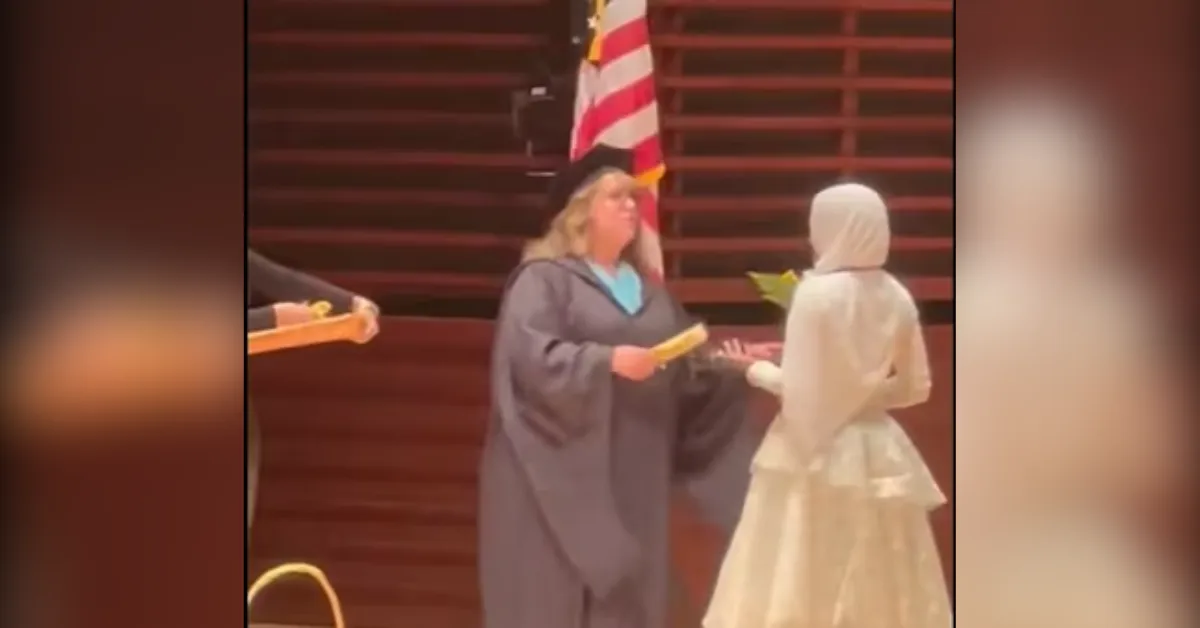 Abdur-Rahman can be seen dancing across the stage in the footage, followed by the audience's laughter.
She claimed Mesi told her she could not collect her graduation due to their laughter.
"If they thought that I shouldn't do 'The Griddy' across the stage and do the Girls' High traditions, nobody should have been able to wave or blow kisses or do period signs because I feel like that's the same thing. I feel like that's unfair," stated Abdur-Rahman.
6abc Philadephia shared the video about the same incident on its Youtube channel:
According to Abdur-Rahman, this occasion was not just for her but also in memory of her sister, who died when she was just 14 years old.
"I was so embarrassed. I couldn't even enjoy the rest of the graduation," says Abdur-Rahman.
It's not just her.
According to Abdur-Rahman, three more girls received their degrees after the event but not on stage.
Read below there is a tweet shared by KTLA about the same incident on the cover on its Twitter handle:
A high school graduate in Philadelphia is speaking out after she was denied her diploma, allegedly because she briefly danced across the stage.https://t.co/pwXxcJlFg5

— KTLA (@KTLA) June 18, 2023
Philadelphia's School District issued the following statement: "The District does not condone the withholding of earned diplomas based on family members cheering for their graduates. We apologize to all the families and graduates who were impacted and are further looking into this matter to avoid it happening in the future."
According to Abdur-Rahman, the assistant superintendent of the school also contacted her and her mother to express regret for their experience and to set up a time to discuss more.
These are some posts related to school news that are similar to this one:
Abdur-Rahman and her mother believe the school administration learned a vital lesson, even if they wish they had a better experience.
"It's 2023, a lot has happened," said her mother, Jaszmine Reid.
"These girls went through COVID together. Our kids are not even living up to see high school. I understand traditions and rules are set in place for a reason, and we're not saying they should be broken, but it might need to be revised also."
The school's principal was unable to comment on the occurrence.
Tyler is a passionate journalist with a keen eye for detail and a deep love for uncovering the truth. With years of experience covering a wide range of topics, Tyler has a proven track record of delivering insightful and thought-provoking articles to readers everywhere. Whether it's breaking news, in-depth investigations, or behind-the-scenes looks at the world of politics and entertainment, Tyler has a unique ability to bring a story to life and make it relevant to audiences everywhere. When he's not writing, you can find Tyler exploring new cultures, trying new foods, and soaking up the beauty of the world around him.