Los Angeles — Two teens from Valencia County are being investigated after one entered a high school with a gun.
Kaedence Duke, 18, of El Cerro, a Los Lunas High School student, is charged with some offenses after a firearm and other illegal items were discovered in her backpack on March 8.
After assisting Duke in escaping from LLHS school resource police, Rio Communities' Gabriel Abeyta, 19, was charged with one count of careless driving. He is not a high school student.
Duke is accused of refusing, eluding, or obstructing an officer, possessing marijuana in a prohibited area, and minor in possession of alcohol, all of which are misdemeanors, as well as carrying a lethal weapon without a permit on school grounds.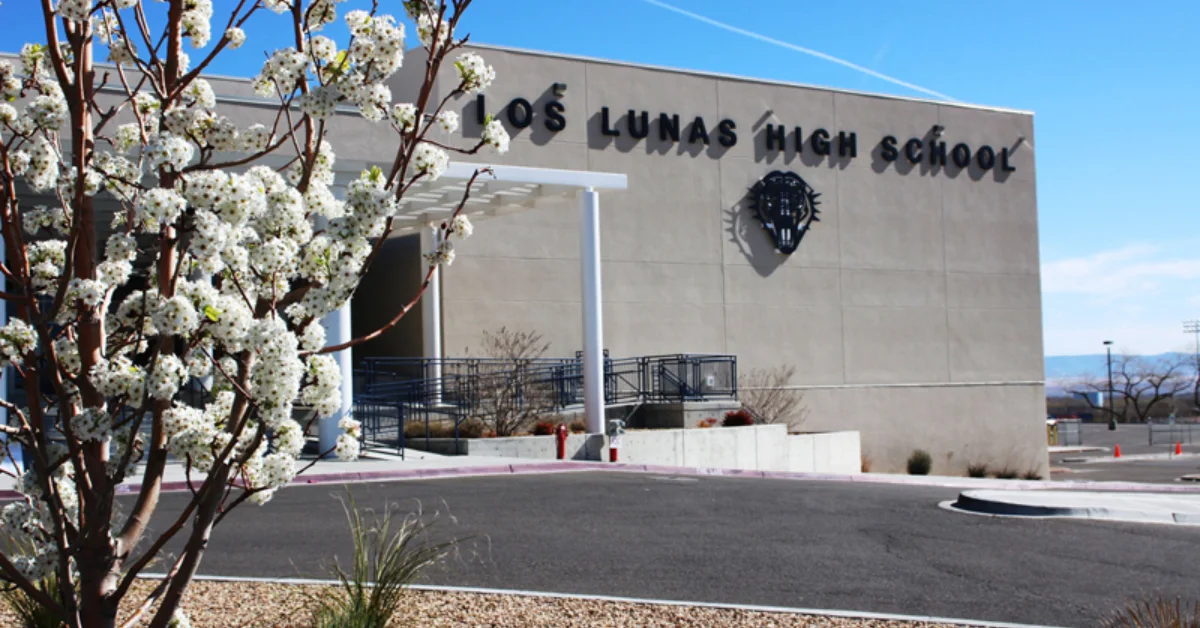 They were both taken into custody on March 8 and lodged at the Valencia County Correctional Facility. On Thursday, March 9, they were freed on their recognizance.
Abeyta's case is given to Los Lunas Magistrate Miles Tafoya, and Duke's case is presented to Los Lunas Magistrate Deseri Sichler.
The first time Duke will appear in court is on March 29 at 9 a.m. As of Tuesday, March 14, Abeyta's debut appearance had not been scheduled.
Last Wednesday, just before 10 a.m., Los Lunas schools resource officer Mike Sprunk was dispatched to the LLHS west parking lot on Emilio Lopez Road in reference to a student in a nonstudent car.
Sprunk discovered Abeyta and Duke in Abeyta's silver 2006 Toyota vehicle, according to the criminal complaint and probable cause statement.
When the SRO questioned Duke about why she was in the car, she said she was "ditching class" and leaving campus shortly. Abeyta was asked to leave the campus, and Sprunk informed Duke that he would lead Abeyta inside so they could talk with an administrator for the LLHS site.
The teenager allegedly attempted to leave her backpack in the vehicle, which Sprunk considered strange and prompted questions about possible contraband in the bag.
He brought Duke to the office of LLHS Assistant Principal Regina Lucero, who conducted a search and discovered a marijuana grinder.
A whisky bottle that was mostly empty, and what the court document referred to as a "Mossberg International 715P.22-caliber LR AR-type pistol… with a magazine inserted," holding six rounds.
Here are more articles related to school news we are posted:
Duke fled the office and the building after Sprunk opened the rucksack after Lucero claimed a pistol was inside. While Douglas Walton, another SRO, pursued Duke on foot, the officer radioed for help.
According to reports, Duke scaled the west gate and entered Abeyta's waiting vehicle on Emilio Lopez Drive.
Local law enforcement received a warning with a description of the vehicle. Los Lunas Police Department officers stopped Abeyta after they saw him pass a car "aggressively" on Los Lentes Road a short while later. Abeyta was riding with Duke in the car.
Any student who violates the district's gun laws by possessing a firearm will be expelled from school for at least one year, according to the most recent LLS Student Conduct Guidelines.
According to the handbook, this punishment complies with the Federal Gun Free Schools Act. It may be changed in "suitable instances at their discretion" by the superintendent or board of education.
Patricia Gault is a seasoned journalist with years of experience in the industry. She has a passion for uncovering the truth and bringing important stories to light. Patricia has a sharp eye for detail and a talent for making complex issues accessible to a broad audience. Throughout her career, she has demonstrated a commitment to accuracy and impartiality, earning a reputation as a reliable and trusted source of news.