Saudi border guards are suspected of numerous killings of migrants along the Yemeni border. Hundreds of people have been killed, including Ethiopians crossing war-torn Yemen to enter Saudi Arabia.
Migrants have informed the BBC that gunfire has destroyed their limbs, and bodies have been dumped on the paths. Previously, Saudi Arabia denied charges of systematic executions.
The Human Rights Watch (HRW) study, titled They Fired On Us Like Rain, offers vivid evidence from migrants who claim Saudi police and military shot at them and sometimes targeted them with explosive weapons on Yemen's rough northern border with Saudi Arabia.
Migrants who spoke separately described horrific night-time border crossings. Many Ethiopians, including many women and children, came under fire as they attempted to cross the border searching for work in the oil-rich nation. "The shooting went on and on," Mustafa Soufia Mohammed.
He said that members of his group of 45 migrants were killed when they came under fire while attempting to cross the border in July of last year. It was a terrible, chaotic conclusion to a three-month voyage riddled with peril, famine, and violence at the hands of Yemeni and Ethiopian smugglers.
A video seen hours later shows his left foot nearly amputated. Mustafa's leg was amputated below the knee, and he now walks on crutches and an ill-fitting prosthetic limb in Ethiopia, where he lives with his parents.
Another Ethiopian migrant, whom we will refer to as Ibsaa to protect his identity, claimed he was shot at the border by individuals dressed in Saudi military uniforms.
Some survivors exhibit evidence of severe trauma. Zahra can't talk about what happened in Yemen's capital. She claims to be 18 but appears to be younger. To protect her identity, we are not using her full name.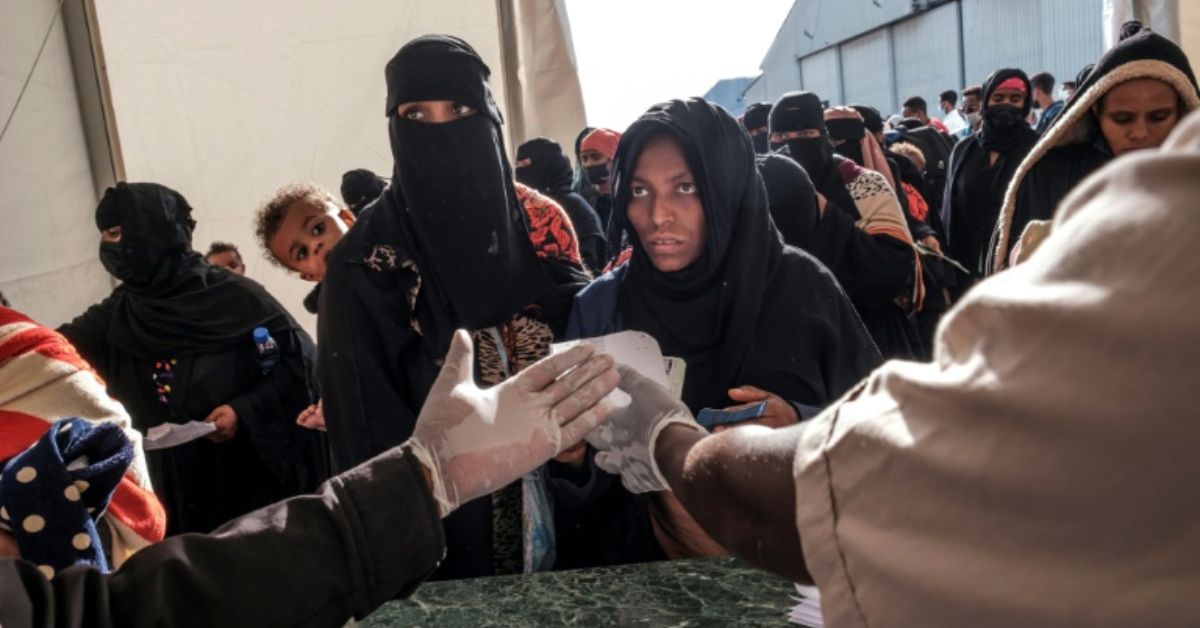 Her voyage had already cost her roughly $2,500 (£1,950) in ransoms and bribes when it ended in a spray of bullets at the border. One bullet killed all of the digits on one hand. When asked about her injury, she looks aside and cannot respond.
Direction of Migrants Through Yemen
Tens of thousands of people per year try a risky trek by sea from the Horn of Africa to Yemen and ultimately to Saudi Arabia.
The crossing of the sea is risky enough. Last week, more than 24 migrants were reported missing following a shipwreck off the coast of Djibouti. The main migratory routes in Yemen are littered with the corpses of those who died along the trip.
Dozens of migrants were slain two years ago when a detention center in Sanaa was attacked by the country's Houthi rebels, who control most of northern Yemen. However, the scale and nature of the violations detailed in the new HRW report vary.
The report spans March 2022 through June of this year, revealing 28 events involving explosive weapons and 14 close-range shootings. They portray gruesome injuries and blast wounds.
Saudi authorities are spending billions on sports-washing to improve their image.

But out of public view, Saudi border guards have killed at least hundreds of Ethiopian migrants and asylum seekers, including women and children, who tried to cross the Yemen-Saudi border. pic.twitter.com/1XmJavfxWI

— Human Rights Watch (@hrw) August 21, 2023
It is hard to tell how many individuals have been killed because of the remoteness of the border crossings and the difficulty in tracking down survivors.
Reports of mass deaths by Saudi security personnel near the northern border initially surfaced last October in a letter to the Riyadh government from UN experts.
It took the claims seriously but strongly denied the UN's assessment that the executions were systematic or widespread.
However, the Mixed Migration Centre, a global research network, revealed new allegations of border killings last month based on its interviews with survivors.
Its report includes gruesome images of decaying bodies strewn across the border, caught migrants being asked by Saudi border guards whose leg they want to be blasted through, and machine guns and mortars being used to strike large groups of terrified individuals.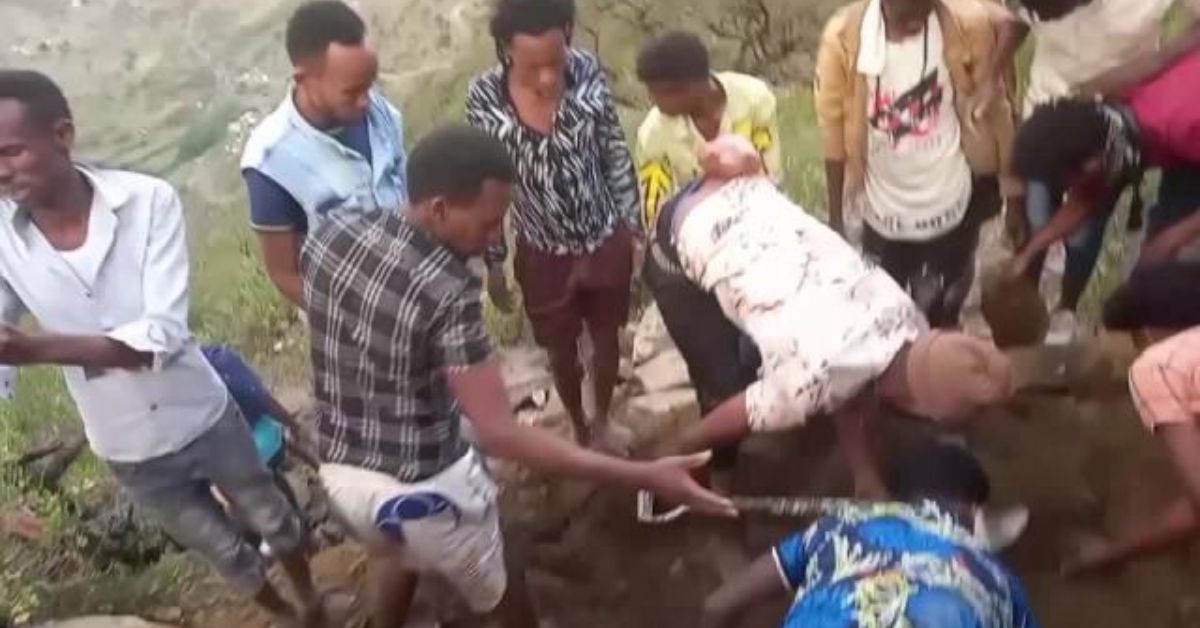 Human Rights Watch's study is the most detailed yet, with eyewitness accounts and satellite imagery of the crossing places where many of the killings are claimed to have occurred, as well as temporary grave sites.
The article also mentions a detention facility in Monabbih, Yemen, where migrants are detained before being transported to the border by armed smugglers.
Houthi rebels in Yemen command security at Monabbih and collaborate with smugglers. A satellite image shows bright orange tents crammed together inside a fenced-in area.
If you're interested in reading about the recent news, you can check out the below links:-
While the HRW study only covers events up to June this year, it has discovered proof that the killings are ongoing. Footage obtained by the BBC shows refugees injured at the border arriving in a hospital as late as Friday in the northern city of Saada. Burials were taking place nearby in a cemetery.
The BBC has sought comment from the Saudi government on the charges made by UN rapporteurs, the Mixed Migration Centre, and Human Rights Watch but has no answer.
In reaction to the allegations, the Houthi-led administration in Sanaa said it was aware of "deliberate killings of immigrants and Yemenis" by Saudi border guards in a letter to HRW. It also denied dealing with smugglers, claiming that they were criminals.
Please stay connected with us on blhsnews.com for more articles and recent news.
Tyler is a passionate journalist with a keen eye for detail and a deep love for uncovering the truth. With years of experience covering a wide range of topics, Tyler has a proven track record of delivering insightful and thought-provoking articles to readers everywhere. Whether it's breaking news, in-depth investigations, or behind-the-scenes looks at the world of politics and entertainment, Tyler has a unique ability to bring a story to life and make it relevant to audiences everywhere. When he's not writing, you can find Tyler exploring new cultures, trying new foods, and soaking up the beauty of the world around him.