One individual was critically injured after being shot at a Lil Baby concert at Memphis' FedEx Forum venue, on Thursday, 7, 2023.
On Thursday, at 10:23 p.m. local time, Memphis police responded to reports of a shooting at the FedEx Forum arena. When they came, they took one unnamed individual to the hospital with gunshot wounds.
Inside the arena, video showed a guy being carried out on a stretcher by first responders. As the show drew to an end, many could be seen running or standing stunned.
Sgt. Louis Brownlee, MPD Public Information Officer, said Thursday night that the identity of the shooter was unclear, as was whether the shooter and victim knew each other, how many times the victim was wounded, and how many shots were fired.
Based on our preliminary investigation, the shooting is believed to have been premeditated, and the victim was specifically targeted. There were no other injuries as a result of this senseless act, which occurred in front of thousands of concertgoers.
Brownlee also stated that it was unclear how the pistol got into FedExForum. Those attending performances at the venue must pass through a metal detector before entering. FedExForum contracts with a private security company that screens patrons for weapons.
Club Plush was initially closed in July 2011 after a financial lawsuit was filed against its owner, George Miller, and the District Attorney's Office filed a nuisance complaint.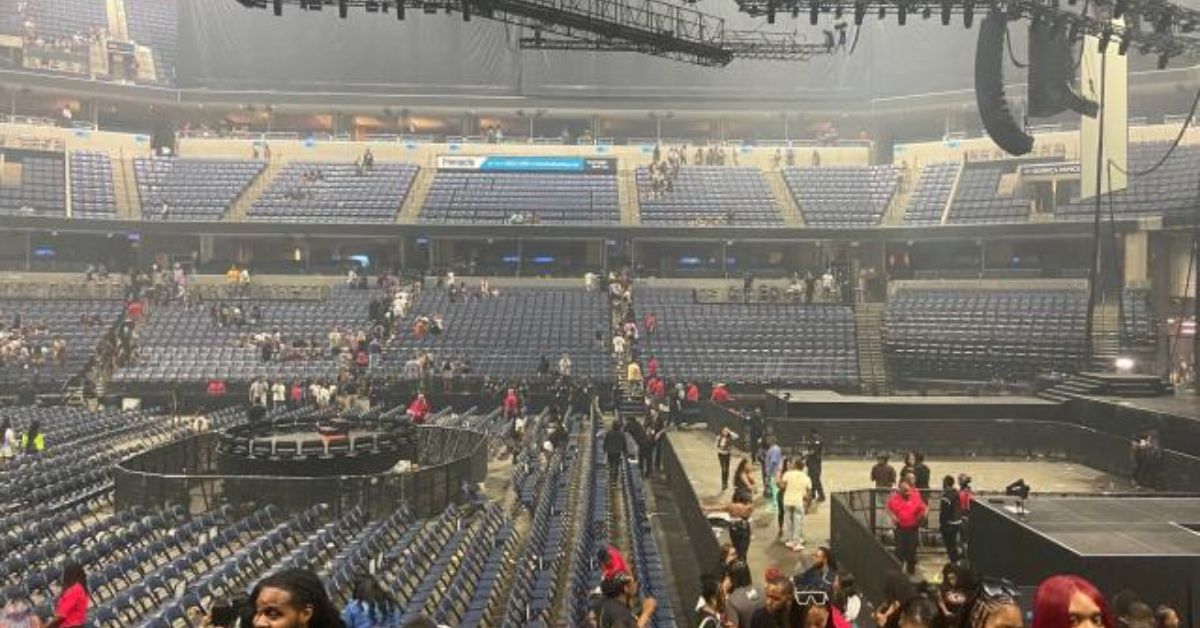 However, two months later, the club reopened under new management and a new name, Club Crave. However, the interruptions and gunshots continued for the following year and a half.
Despite an Organized Crime Unit investigation targeting the venue, police responded to Club Crave 54 times and made over 175 arrests between 2011 and 2012.
A man was critically injured after being shot at a Lil Baby concert in Memphis. The club had been closed for several years when East Coast producer Steve Adelman announced his intention to reopen it in 2014 as part of his nightlife efforts in Downtown Memphis, which also included the revival of the New Daisy Theatre.
Man Left in Critical Condition After Being Shot at Lil Baby Concert in Memphis https://t.co/Tjgq06gdXX

— DJ Vlad 🇺🇦 (@djvlad) September 8, 2023
The final straw was a shooting at the venue in December 2012, at a party hosted by rapper Yo Gotti, which left one guy dead and two others injured. Within days, Shelby County District Attorney Amy Weirich, Memphis Mayor AC Wharton, and Memphis Police Director Toney Armstrong declared the club a "public nuisance" and obtained a court order to halt all commercial operations at the club.
Adleman consented to a set of conditions to reopen as part of a deal with local officials. This included avoiding hiring any staff who had been convicted of a felony or drug or gang-related offenses.
Hiring licensed security to undertake specialized training with the Multi-Agency Gang Unit, and promising to provide secure, lit parking as well as safe exteriors and common areas around the venue. Despite this, Adelman never reopened the facility, and it has remained closed for more than a decade.
Conclusion:- Till Then, keep yourself updated with all the latest news from our website blhsnews.com.
Tyler is a passionate journalist with a keen eye for detail and a deep love for uncovering the truth. With years of experience covering a wide range of topics, Tyler has a proven track record of delivering insightful and thought-provoking articles to readers everywhere. Whether it's breaking news, in-depth investigations, or behind-the-scenes looks at the world of politics and entertainment, Tyler has a unique ability to bring a story to life and make it relevant to audiences everywhere. When he's not writing, you can find Tyler exploring new cultures, trying new foods, and soaking up the beauty of the world around him.