On the previous three days, at least seven threats to nearby schools were investigated by Loveland police, some of which led to school closures.
Some schools were advised to forbid children from attending even though Loveland Police did not find any threats genuine. Following their response to a threat, one school put its principal on leave.
Safe2Tell, a Colorado system that enables people to report safety threats in schools anonymously, received the first of the series of threats on Wednesday morning.
Loveland High School, which is part of Thompson School District, was the target of the threat. TSD and the Loveland Police Department declined to give further details regarding the threat.
"There was a bit of chaos and confusion going on," said Nancy Rumfelt, School Board Director C for TSD. "Law enforcement determined that it wasn't credible. And then, from there, it is a little fuzzy what happened."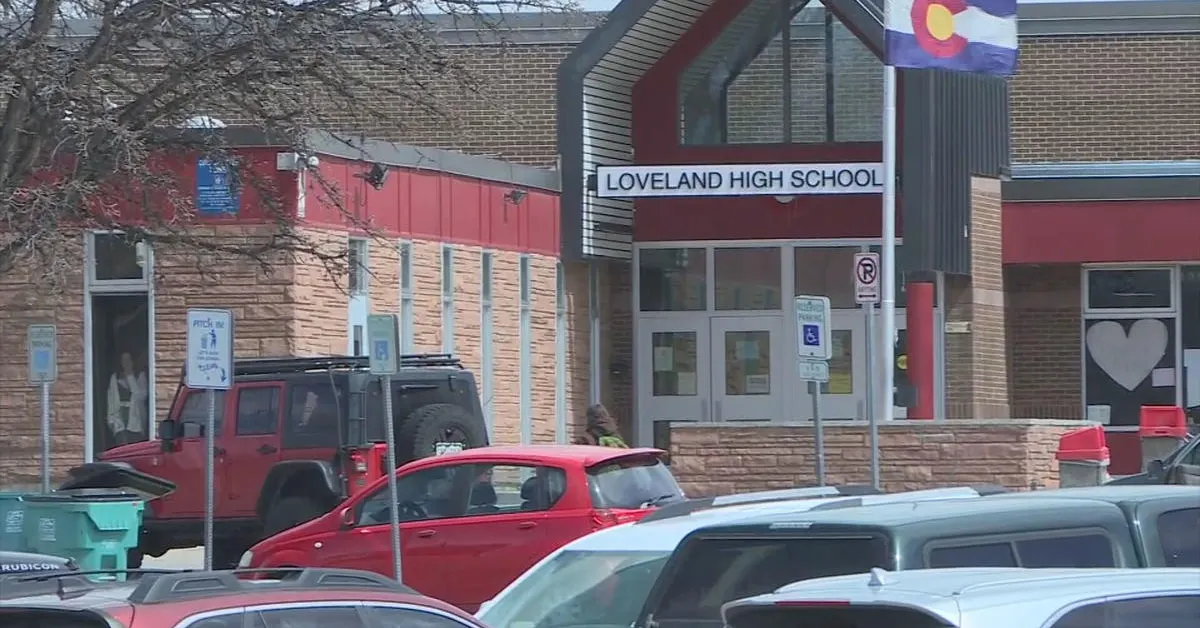 According to a written statement from a district representative who was unavailable for an interview on the subject, the district is looking into what confused LHS after the threats were judged unfounded.
"Somehow it escalated where teachers and staff somehow thought it was credible. They were leaving, students were leaving," Rumfelt said.
The administration at Loveland High School canceled classes for the remainder of the day on Wednesday due to confusion caused by staff and students fleeing the building, citing disruption to the educational process.
Several parents contacted CBS News Colorado to ask what occurred; Rumfelt is still unsure of the answers to these queries.
One parent told CBS News Colorado that because his classmates and instructor had departed, her son, who has special needs, was left to wander around the facility unattended for a while.
Rumfelt has requested special meetings with the staff, neighborhood law enforcement, and the general public to reestablish trust while clarifying what transpired.  
"I think it is important we understand what was going on. Because, thank goodness it wasn't a real threat," Rumfelt said. "We don't have room for error. We need to be as prepared as possible." 
Michael James, principal at LHS, has been placed on paid administrative leave until further notice, as first reported by Dillon Thomas of CBS News Colorado. The district declined to give a detailed explanation.
"In this day and age we should really make sure we are prepared, because student and teacher lives are at stake. They deserve better," Before James' leave was officially announced, Rumfelt made a statement.
Since March 29, seven threats have been made against schools under their control, according to Loveland Police, who spoke to CBS News Colorado.
On March 29, two threats were made against Lucille Erwin Middle School and Loveland High. Both were thought to be unreliable.
A student on campus threatened Bill Reed Middle School once on March 30. The student is being looked into after the threat was untrue.
On March 30 and 31, threats were made to predict violence at Loveland High School. Police have stepped up their presence at the school and are looking into those claims.
Read more related articles of school news we posted:
On March 31, two threats mentioning LGBTQ+ children were made against Loveland Classical Elementary and Lucille Erwin Middle.
Due to worries over unfounded and indirect threats, some surrounding schools, including Resurrection Christian School in eastern Loveland, canceled classes on Friday.
According to a Larimer County Sheriff's Office spokeswoman, they looked into a threat against Wellington Middle High School, a part of the Poudre School District, and discovered that it was untrue.
In Colorado, it is illegal to make threats against a school or to disclose threats that aren't true.
Regarding threats made within the Thompson Schools, Rumfelt said that transparency is the most excellent way to rebuild confidence and stop confusion like Wednesday at LHS.
"Truth is not a bad thing. We should always aspire to truth," Rumfelt said. "We didn't get it right. We need to do better, especially when their lives are at stake. We owe it to everybody to get it right."     
Patricia Gault is a seasoned journalist with years of experience in the industry. She has a passion for uncovering the truth and bringing important stories to light. Patricia has a sharp eye for detail and a talent for making complex issues accessible to a broad audience. Throughout her career, she has demonstrated a commitment to accuracy and impartiality, earning a reputation as a reliable and trusted source of news.