Tropical Storm Idalia slammed western Cuba on Monday, 28, August, 2023, and was projected to build into a major hurricane as it made its way toward Florida's Gulf Coast, where officials ordered evacuations and encouraged inhabitants to brace for a Wednesday landfall.
Idalia was churning about 80 miles (130 kilometers) off the western edge of Cuba as it barreled north, carrying maximum sustained winds of 70 mph (112 kph), according to the National Hurricane Center in Miami.
Because of the storm's increasing intensity and northerly route, 14 million Floridians are under hurricane and tropical storm warnings in the Gulf of Mexico.
Authorities warned that the storm's main threat to human life would be swelling walls of seawater propelled inland by powerful winds, inundating low-lying coastal towns.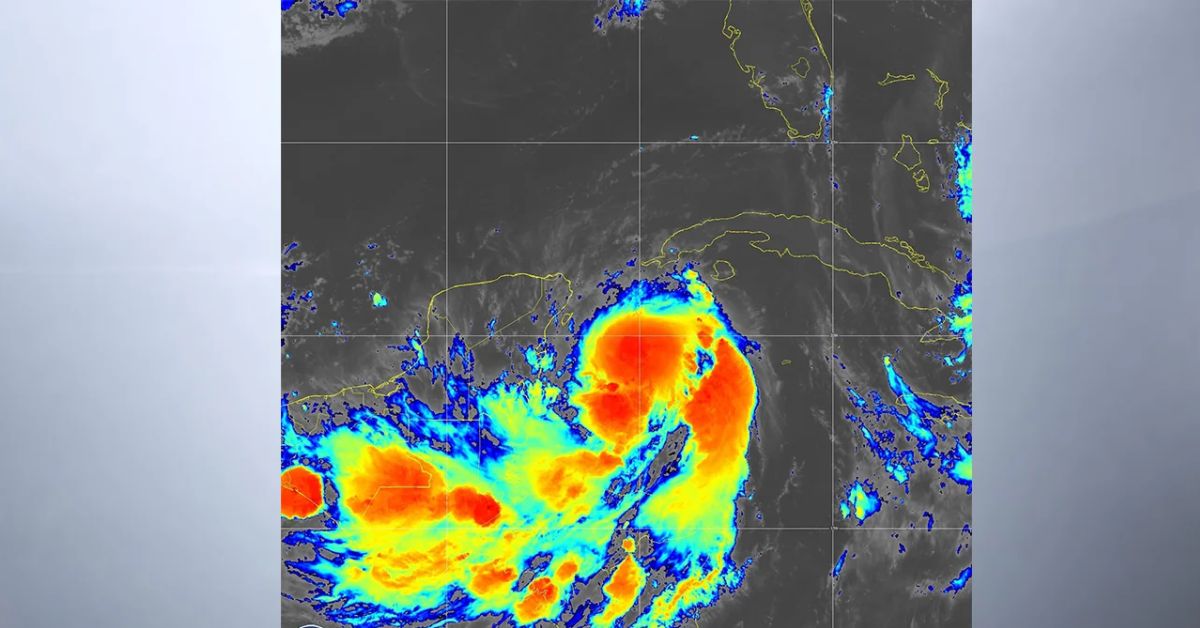 Storm surge warnings were issued for hundreds of miles of Gulf Coast beachfront, spanning from the Sarasota area north through Tampa and all the way to Indian Pass at the western end of Apalachicola Bay.
Cubans Evacuate
As Idalia approached the western end of the island nation, Cubans scrambled to evacuate coastal villages, batten down homes, and tie down fishing boats. By mid-afternoon, chocolate-brown floodwaters had engulfed the small fishing community of Guanimar, south of Havana.
As gusts howled, rattling tin roofs, and crashing fishing boats buried in the mangroves, inhabitants were transported to higher ground in decades-old buses missing floorboards and windows.
More severe winds blasted the tobacco-rich province of Pinar del Rio, home to the raw material for exquisite Cuban cigars, further to the west.
Idalia was expected to reach hurricane strength late Monday and Category 3 strength – a major hurricane on the five-step Saffir-Simpson wind scale – by the time it made landfall in Florida on Wednesday. Idalia's core will make landfall in Florida's Big Bend region, where the state's Gulf Coast panhandle transitions into its peninsula portion.
Ominous signs for Florida as Tropical Storm #Idalia continues to strengthen ahead of schedule spending much more time over the hot waters of the Caribbean than initially anticipated. @NHC_Atlantic is currently forecasting landfall as a Category 2 hurricane near Cedar Key, but… pic.twitter.com/wP0DQmcZjp

— Colin McCarthy (@US_Stormwatch) August 28, 2023
Shannon Hartsfield, who operates a fishing boat in Apalachicola Bay in Franklin County on Florida's panhandle, was paying attention to the warnings.
He and many of his other anglers had taken the majority of their boats from the water and transferred them to high ground. Other fishermen who ran out of time and abandoned their crab traps must now wait until the storm has passed to assess the damage.
Manatee County, to the south, was one of a few governments to issue mandatory evacuations on Monday, advising citizens to seek higher ground or avoid the storm's predicted path.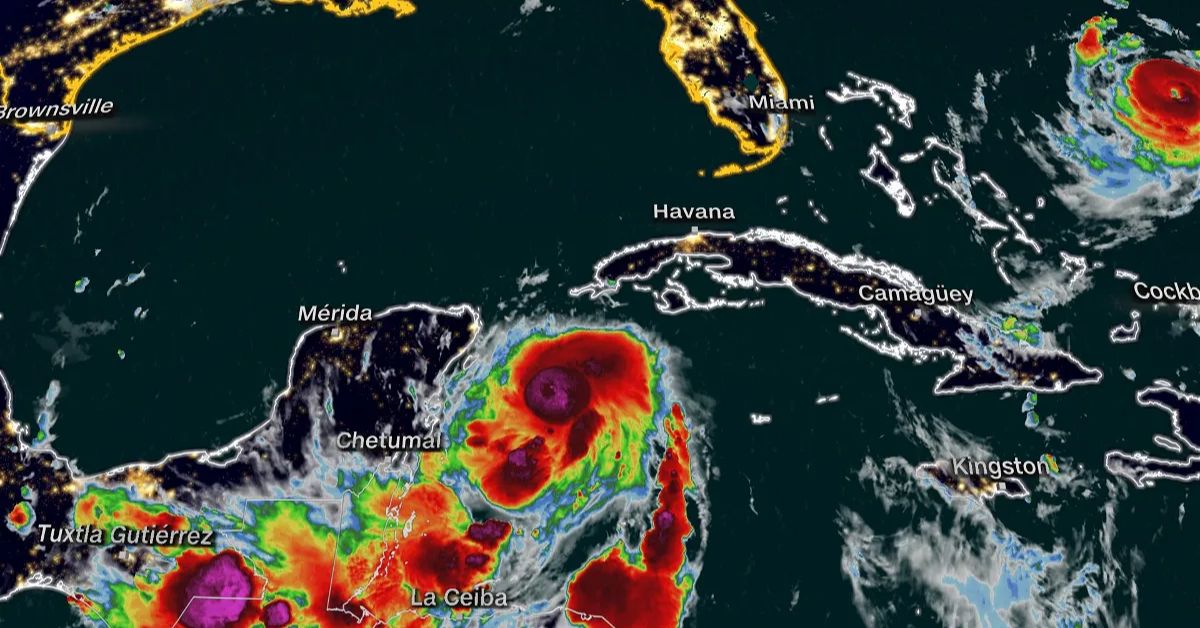 The Florida Gulf Coast, southeastern Georgia, and eastern North and South Carolina could see 4 to 8 inches (10 to 20 cm) of rain, causing scattered flooding. The hurricane center warned that, in addition to heavy rain, winds of more than 110 mph (177 kph) might result in life-threatening storm surges.
Beginning Monday afternoon, school districts throughout the region canceled classes. Beginning at 12:01 a.m. Tuesday, commercial activities at Tampa International Airport would be suspended.
Bradenton, like many other beachside municipalities along the coast, opened sandbag stations on Monday and encouraged its 55,000 people to remain watchful.
"Let's be prepared – secure items that could become airborne, gas up your car, and have cash and bottled water on hand," officials said on the social networking platform X.
DeSantis proclaimed a state of emergency for 46 counties in Florida. Approximately 5,500 National Guard troops have been recruited, and thousands of energy employees have been prepared to help restore power as soon as the storm passes.
Hurricane Franklin, the season's first major hurricane, was churning in the Atlantic to the east of Idalia and was expected to shift northeast during the next two days. Throughout the week, the Category 3 hurricane threatened to deliver huge swells to Bermuda and the United States East Coast.
Conclusion:- If you've gone through this post, we kindly request you to share your thoughts in the provided section for feedback. Feel free to explore our website, blhsnews.com, where you can discover the current earnings of various beloved celebrities.
Check out the posts below if you're interested in reading more about the news:-
Tyler is a passionate journalist with a keen eye for detail and a deep love for uncovering the truth. With years of experience covering a wide range of topics, Tyler has a proven track record of delivering insightful and thought-provoking articles to readers everywhere. Whether it's breaking news, in-depth investigations, or behind-the-scenes looks at the world of politics and entertainment, Tyler has a unique ability to bring a story to life and make it relevant to audiences everywhere. When he's not writing, you can find Tyler exploring new cultures, trying new foods, and soaking up the beauty of the world around him.