PORTSMOUTH, N.H. — The individual suspected of making the threat that caused the closure of all schools in Portsmouth on Thursday was apprehended in Maine and is now facing a criminal mischief charge.
Kyle Hendrickson, 25, was allegedly spotted by police in a video uploaded to Snapchat brandishing a firearm while sitting in a vehicle in front of Portsmouth High School.
The police have stated that Hendrickson, known to visit the Seacoast area and southern Maine, can be heard saying in the video, "Imma gonna shoot up the school."
According to the police, Hendrickson was charged with criminal threatening while armed with a handgun.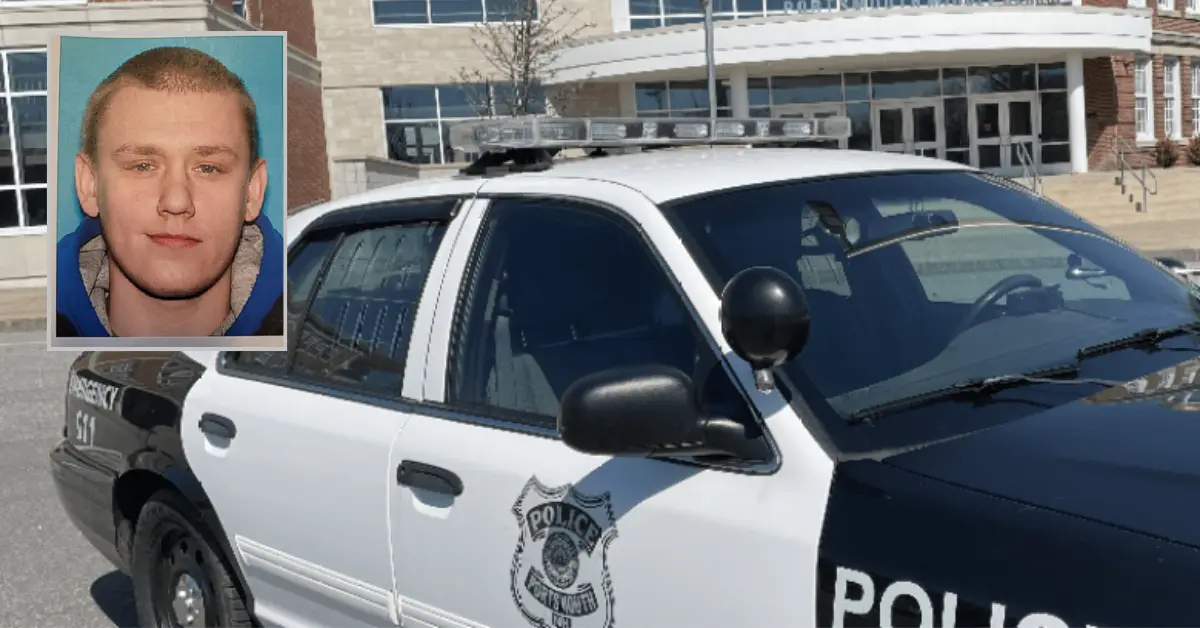 In a statement sent out to the community late on Wednesday night, Superintendent Zach McLaughlin stated that he was informed of the threat by the police department.
According to McLaughlin, school authorities and police could not feel that the threat had been eliminated, so they closed all schools on Thursday as a precautionary measure.
"I just want to acknowledge the emotions of a moment like this. It can be laced with fear, anger and sadness. Amid this challenging time, we appreciate your support as we do our best to keep our students and staff safe," McLaughlin said.
Friday is a good day for students, faculty, and staff to return to school in Portsmouth, according to the police and school officials.
Felicia MacCausland, a sophomore, expressed her gratitude for the decision to close the school after the threat was made as well as the effort that was put in to ensure the safety of the kids. Still, she stated that she feels unsafe going to school on Friday.
"I'm OK. It's a little scary. Really, like, uncomfortable," McCausland said.
FBI authorities confirmed to WMUR earlier on Thursday that they were aware of the threat and coordinating their response with other law enforcement agencies.
In the meantime, authorities from the New Hampshire Department of Safety's Division of Homeland Security and Emergency Management issued a statement on Thursday morning indicating that they were aware of the danger and would continue to monitor the situation.
"We continue to work with our local, state and federal partners to ensure that schools in New Hampshire remain safe," HSEM officials said in a statement. "All threats are taken seriously until such time as their validity is determined. Everyone is encouraged to report any suspicious activity to their local law enforcement agency."
According to Portsmouth Mayor Deaglan McEachern, this is the second time schools have been forced to close this school year due to threats of violent acts.
"Every time this happens, it is a gut punch," McEachern said.
As a wanted criminal, Hendrickson will be detained in a holding facility until he can be deported back to New Hampshire.
Tyler is a passionate journalist with a keen eye for detail and a deep love for uncovering the truth. With years of experience covering a wide range of topics, Tyler has a proven track record of delivering insightful and thought-provoking articles to readers everywhere. Whether it's breaking news, in-depth investigations, or behind-the-scenes looks at the world of politics and entertainment, Tyler has a unique ability to bring a story to life and make it relevant to audiences everywhere. When he's not writing, you can find Tyler exploring new cultures, trying new foods, and soaking up the beauty of the world around him.