After a brief cancer fight, 84-year-old Marshfield resident Mary-Lou McLean died on February 21, 2023. Mary-Lou was the mother of two, grandmother of three, and friend to many. Her husband of 62 years, Mac McLean, died in 2020.
Cambridge, Massachusetts, the birthplace of Mary-Lou. Scituate, Massachusetts native graduated from Norwell High School in 1956 and Lasell College in 1958. On November 9, 1958, she married Abington's Lloyd "Mac" McLean. They had a son and daughter in Marshfield. Mary-Lou retired in 1997 after 22 years in Jordan Hospital's microbiology and chemistry lab.
Every generation loved her. She was intelligent, independent, optimistic, and had a brilliant grin. She volunteered for almost 30 years. She volunteered with the Marshfield Audubon Society, Daniel Webster Nature Sanctuary, and Talking Information Center (TIC) for nearly 20 years.
She also made over 200 quilts for the Quilts for Kids Charity. Despite never seeking attention, she was named the 2014 Cambridge/Marshfield YMCA Woman of the Year.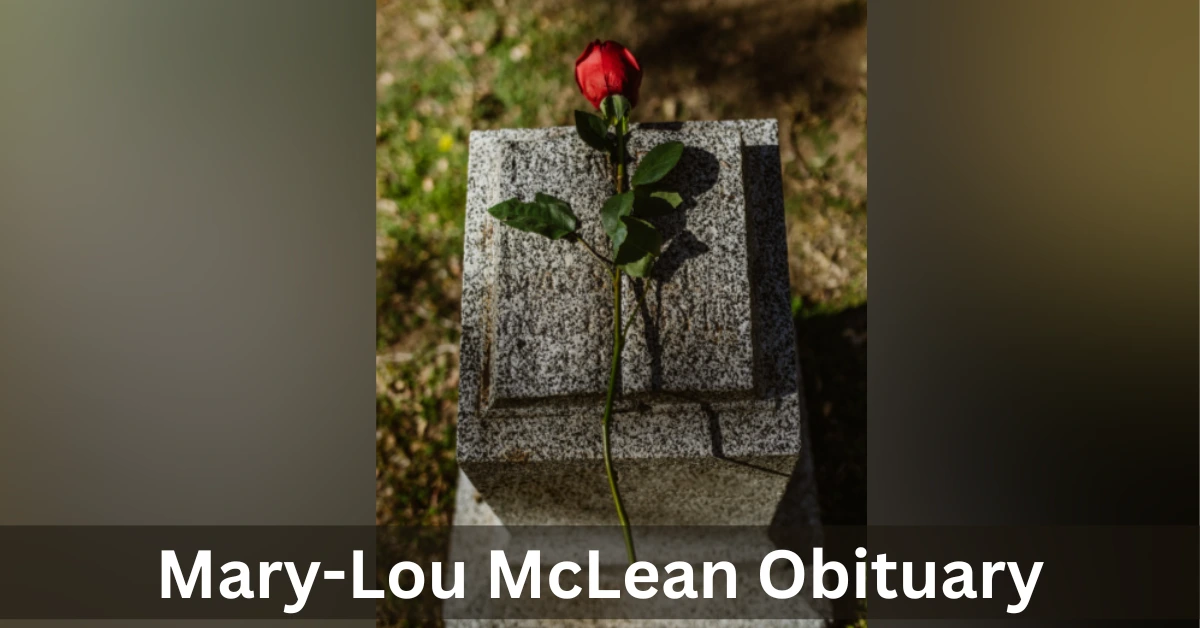 Mary-Lou usually had her suitcases packed for visits to her children, grandkids, and friends at local lakes, mountains, beaches, and athletic events.
She was a member of the Rexhame Beach Girls and rode a tandem bicycle with her visually handicapped companion Jackie Powell through Marshfield and adjacent areas for years. Mary-Lou enjoyed spending time with her grandchildren and traveling with them. She loved her family the most.
Check out more obituaries articles we've published:
Her parents, Tim and Louise Riordan, and husband, Mac McLean, predeceased her. Her son Tim McLean, his wife Debbie of Gulfport, Florida, and daughter Laurie McLean Farris and her husband Len Farris of Laconia, New Hampshire, survived her.
Taylor Farris and her fiancé, Danny Sidorenko of Hoboken, New Jersey, Casey Click, and her spouse Jack Click of Raleigh, North Carolina. And Drew Farris of Somerville, Massachusetts, is her grandchildren. Mary-Lou leaves her brothers and their wife, Tim and Mary-Jane Riordan of Marshfield and James and Trish of Aiken, South Carolina.
Saturday, March 25, from 11:00 AM to 3:00 PM, Marshfield Country Club will host a Celebration of Life reception. The family prefers memorial donations in Mary-Lou McLean's name to One Summit, 4 High Street, Suite 128, North Andover, instead of flowers.
Tyler is a passionate journalist with a keen eye for detail and a deep love for uncovering the truth. With years of experience covering a wide range of topics, Tyler has a proven track record of delivering insightful and thought-provoking articles to readers everywhere. Whether it's breaking news, in-depth investigations, or behind-the-scenes looks at the world of politics and entertainment, Tyler has a unique ability to bring a story to life and make it relevant to audiences everywhere. When he's not writing, you can find Tyler exploring new cultures, trying new foods, and soaking up the beauty of the world around him.