According to ABC News, a judge in the Michigan Circuit Court dismissed all lawsuits filed against the Oxford Community School District in connection with a 2021 school shooting at Oxford High because the district and its employees have governmental immunity and cannot be sued because the shooter is the most direct cause of the attack.
Victims and their families have filed almost a dozen lawsuits against the school system and various personnel, alleging, among other things, negligence, gross negligence, and a breach of the Child Protection Law.
Several lawsuits say that accused school shooter Ethan Crumbley showed "concerning behavior that indicated psychiatric distress, suicidal or homicidal tendencies, and the possibility of child abuse and neglect."
Still, the school did not take the proper steps. The lawsuits say that school officials didn't do enough to stop violence, even though the teen shooter showed several warning signs before the shooting.
In November 2021, Crumbley, a 15-year-old student at the school, is said to have shot and killed four of his classmates and hurt seven more. There were 24 counts against Crumbley.
Last October, Crumbley admitted to all of the charges against him. He also said that his parents gave him the gun used in the shooting and that he kept it in a safe that wasn't locked.
The school district says it can't be sued in civil court for allegedly breaking the Fourth Amendment because it is a government agency with "governmental immunity."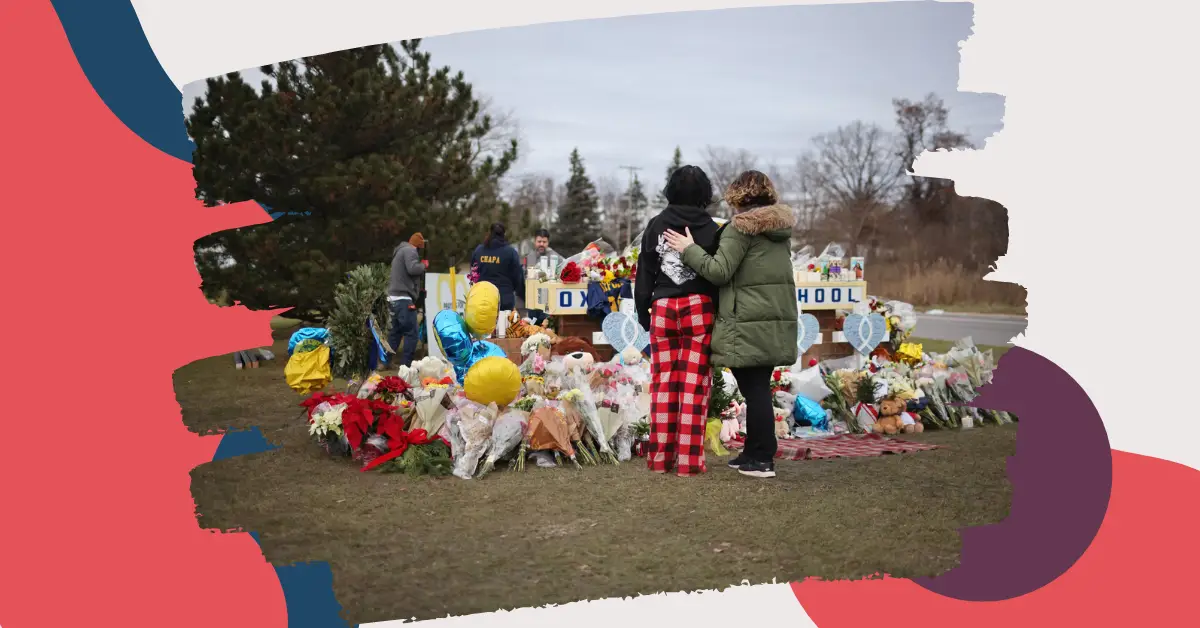 Court documents say that governmental immunity protects government agencies from being sued as long as they are "engaged in the exercise or discharge of a governmental function."
In her decision, Oakland County Circuit Judge Mary Ellen Brennan said that the actions of the school district and its employees named in the lawsuit were not the "proximate cause" of the victim's injuries.
Check out some of the most recent trending articles:
According to court documents, the suit says that several school employees didn't do enough to deal with Ethan Crumbley's behavior in the days and a half before the shooting.
Brennan said that Crumbley's act of firing the gun was the most "immediate, efficient and direct cause of the injury or damage," not the actions of the district and school employees because they did not cause immediate harm to the plaintiffs.
Jennifer and James Crumbley, Ethan's parents, have also been charged with four counts of involuntary manslaughter. They are accused of not noticing warning signs about their son in the months before the shooting. They have said that they aren't guilty.
Attorney Ven Johnson, who works for the families of the students killed in the shooting, said that the ruling and the law behind it made his clients feel like they were victims again.
"On behalf of our Oxford clients, we are deeply saddened and disappointed by Judge Brennan's dismissal today of all the Oxford Community Schools defendants. We maintain that governmental immunity is wrong and unconstitutional, and the law should be changed immediately," Johnson said in a statement to ABC News.
He added, "Under the law, everyone should be treated the same. No one should have more rights than others just because they work for the government. If this shooting happened at a private school, this case would be sent to trial, and none of these defenses would exist."
Johnson also asked the Michigan legislature to change the law that protects the government from lawsuits. He said that he plans to go to the Michigan Court of Appeals to try to change the judge's decision.
In a letter to district families, the school board said to ABC News, "we recognize that the decision will affect each of our school community families differently. Oxford is still grieving. Oxford is still healing. As we continue this journey, Oxford Community Schools remains committed to providing a world-class education to our students, a workplace of choice for our staff, recovery supports for our community, and a safe and healthy learning environment for all lives in which we are privileged to be a part."
If you think this is interesting, please share it with your friends. For more updates and the latest news regarding schools, go to blhsnews.com.
Patricia Gault is a seasoned journalist with years of experience in the industry. She has a passion for uncovering the truth and bringing important stories to light. Patricia has a sharp eye for detail and a talent for making complex issues accessible to a broad audience. Throughout her career, she has demonstrated a commitment to accuracy and impartiality, earning a reputation as a reliable and trusted source of news.