Mike Hollins of the Virginia Cavaliers had a strong performance on the football field on Saturday. Despite Virginia's one-point loss to James Madison, Hollins scored two touchdowns.
Hollins' touchdowns were his first on a football field since last year's fatal on-campus shooting. Three Virginia football players were killed in the November 2022 shooting.
Devin Chandler, Lavel Davis Jr., and D'Sean Perry, as well as their families, were honored with a video tribute prior to the team's first home game since the tragedy. The video tribute, which honored the late Virginia football players, was narrated by actor Samuel L. Jackson.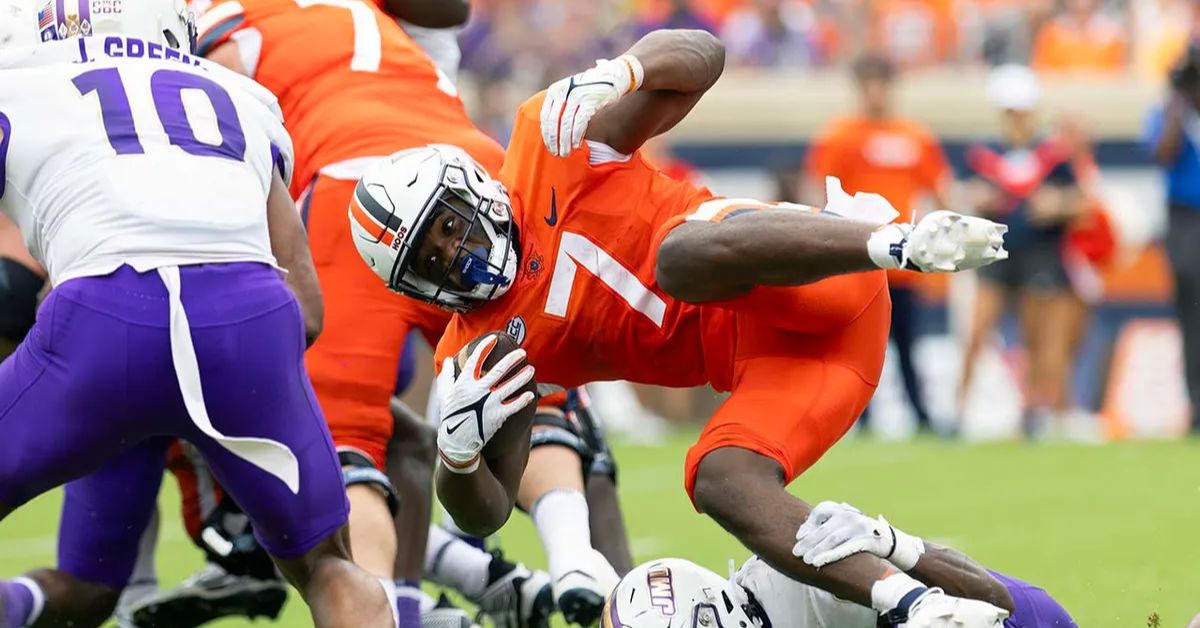 Scott Stadium in Virginia also has a permanent memorial. Hollins' first touchdown came swiftly, with the running back reaching the end zone on only his second carry of the day. With just over a minute left in the first half, his 4-yard touchdown cut the Cavaliers' deficit in half.
Mike Hollins, one of the survivors of last year's tragic shooting at UVA, rushes for a touchdown in Virginia's first home game.

🎥 @UVAFootball pic.twitter.com/99l73CYWFu

— The Athletic (@TheAthletic) September 9, 2023
Hollins scored a second touchdown after halftime to give Virginia a 35-24 advantage. However, James Madison scored 12 unanswered points to remain unblemished.
Hollins started the season as Virginia's backup running back. He was shot in the abdomen but survived. He was one of two people injured in the shooting by the alleged gunman, a former football walk-on.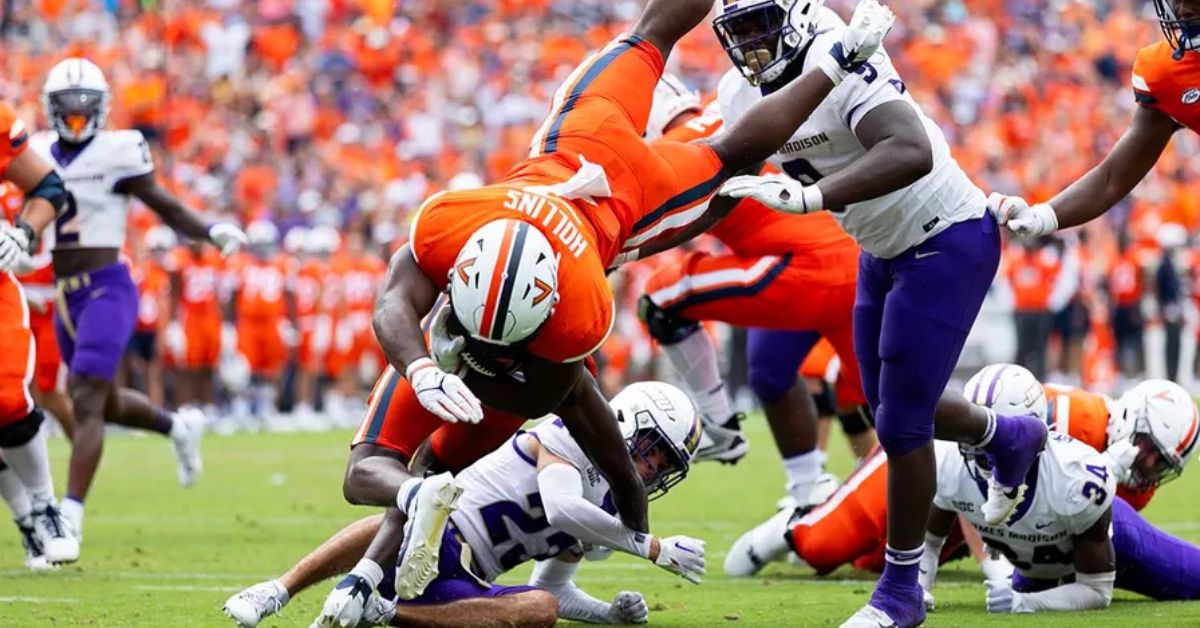 Last Monday, Hollins led the squad out of the tunnel for Virginia's season opener against Tennessee. In that game, he got three carries.
Chandler, Davis, and Perry's Nos. 1, 15, and 41 jersey numbers are displayed in their honor. Plaques honoring the players may also be found on the Legends Walk inside the stadium.
Due to the shooting, Virginia's last two games were canceled last week. Christopher Darnell Jones Jr., 23, is charged with aggravated murder.
Till Then, keep yourself updated with all the latest news from our website blhsnews.com.
Tyler is a passionate journalist with a keen eye for detail and a deep love for uncovering the truth. With years of experience covering a wide range of topics, Tyler has a proven track record of delivering insightful and thought-provoking articles to readers everywhere. Whether it's breaking news, in-depth investigations, or behind-the-scenes looks at the world of politics and entertainment, Tyler has a unique ability to bring a story to life and make it relevant to audiences everywhere. When he's not writing, you can find Tyler exploring new cultures, trying new foods, and soaking up the beauty of the world around him.