A Missouri judge ruled on Thursday, 31, August, 2023 that the 84-year-old White homeowner who shot a Black teenager who went to the man's house by mistake must stand trial.
On April 13, Ralph Yarl, a high school student, went to pick up his siblings but ended up at the incorrect house in Kansas City, Missouri.
His aunt stated that the kid was meant to pick up his younger twin siblings from a friend's residence on 115th Terrace but accidentally went to 115th Street. Lester, a former aircraft mechanic, faces first-degree assault and armed criminal action charges.
Lester had previously pleaded not guilty in a shooting that rocked the country and reignited national debates about gun control and race relations in America.
Judge rules 84 year-old white man will stand trial for shooting Black teen Ralph Yarl, who went to wrong house

— Mike Walker (@New_Narrative) August 31, 2023
Officer Larry Dunaway of Kansas City characterized Lester as an elderly guy who was scared following the incident. Lester was plainly concerned.
A small group of individuals wearing Justice for Ralph t-shirts were seen entering the courthouse. Others wore t-shirts proclaiming that ringing a doorbell is not a crime.
Yarl is still recovering from his serious brain injury. He was shot in the upper right arm and the left frontal lobe above his left eye. According to his mother, the bullet in his head was not removed for up to 12 hours.
Yarl can walk a few miles every day and participated in a brain injury awareness walk in Kansas City, Missouri, in May. He just finished his senior year of high school and completed an engineering internship this summer.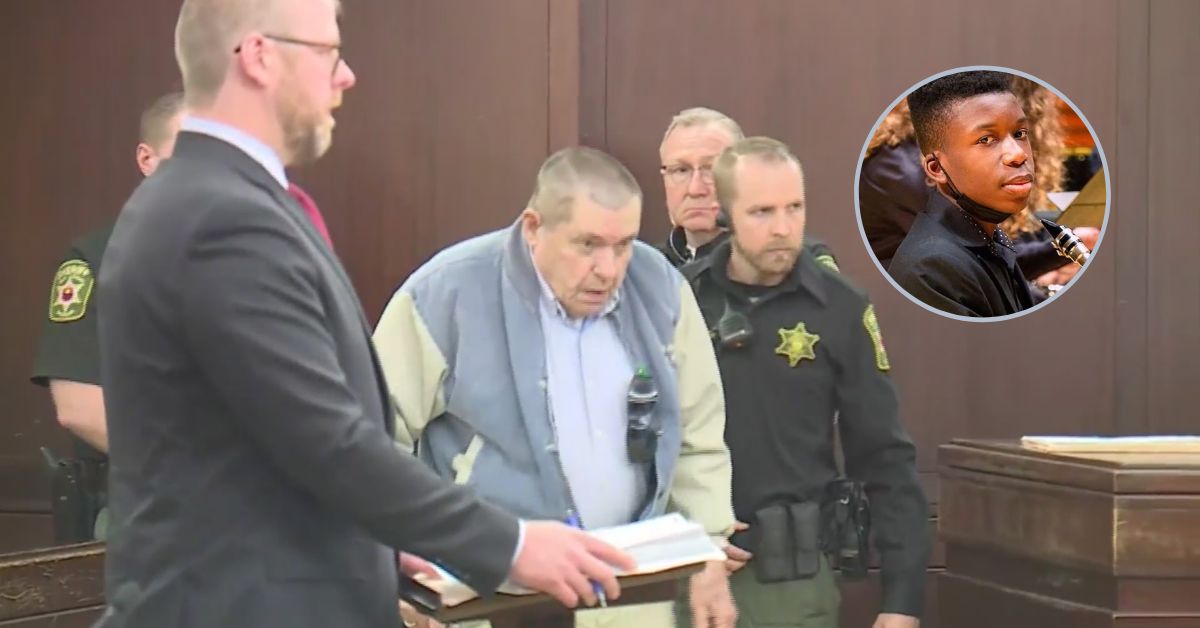 When he graduates, the 17-year-old intends to study engineering, and he has multiple college trips planned for the fall.
Lester told police he shot Yarl through the door without warning because he was scared to death of being robbed. Although no words were exchanged prior to the shooting when Yarl stood up to flee, he heard Lester say, Don't come around here.
Yarl staggered to the street after being turned away from nearby homes while seeking assistance. Carol Conrad, a neighbor, said that she was delivering words of consolation through her window because a dispatcher had advised her to stay inside. He yelled at one point, I've been shot.
Three neighbors came to Yarl's aid when he slumped to the ground. According to Jodi Dovel, there was a trail of blood that pooled under his head. Yarl, on the other hand, was able to speak, telling her that he went to ring the doorbell and was shot.
Lester dialed 911 as well. He could be heard telling a dispatcher on the recording shown in court, I shot him. He was trying to get in via my door when I shot him.
Clay County prosecutor Zachary Thompson stated that there was a "racial component" to the case but did not clarify.
Conclusion:- For more latest updates, stay connected with us always. Check out blhsnews.com for the most recent news on your favorite stars. You should save our site to your bookmarks so you can return to read our most recent posts as soon as they become available.
Check out the posts below if you're interested in reading more about the news:-
Tyler is a passionate journalist with a keen eye for detail and a deep love for uncovering the truth. With years of experience covering a wide range of topics, Tyler has a proven track record of delivering insightful and thought-provoking articles to readers everywhere. Whether it's breaking news, in-depth investigations, or behind-the-scenes looks at the world of politics and entertainment, Tyler has a unique ability to bring a story to life and make it relevant to audiences everywhere. When he's not writing, you can find Tyler exploring new cultures, trying new foods, and soaking up the beauty of the world around him.