Hugh Douglas Jr. and Christion Files Jr., both students at Morehouse College, were tragically murdered in an automobile accident on Labor Day.
According to WSB-TV, Files was attempting to pass another vehicle on the curve at high speed when the car swerved off the road.
Files' vehicle collided with two power poles and toppled. Files and Douglas both died at the site. In this article, we can read about Morehouse Car Accident details.
Morehouse Car Accident
The college says they died in a crash on Church Street near Linwood Avenue shortly after 5 p.m. on Labor Day. The vehicle exited the lane, struck a utility pole, twisted, and then overturned.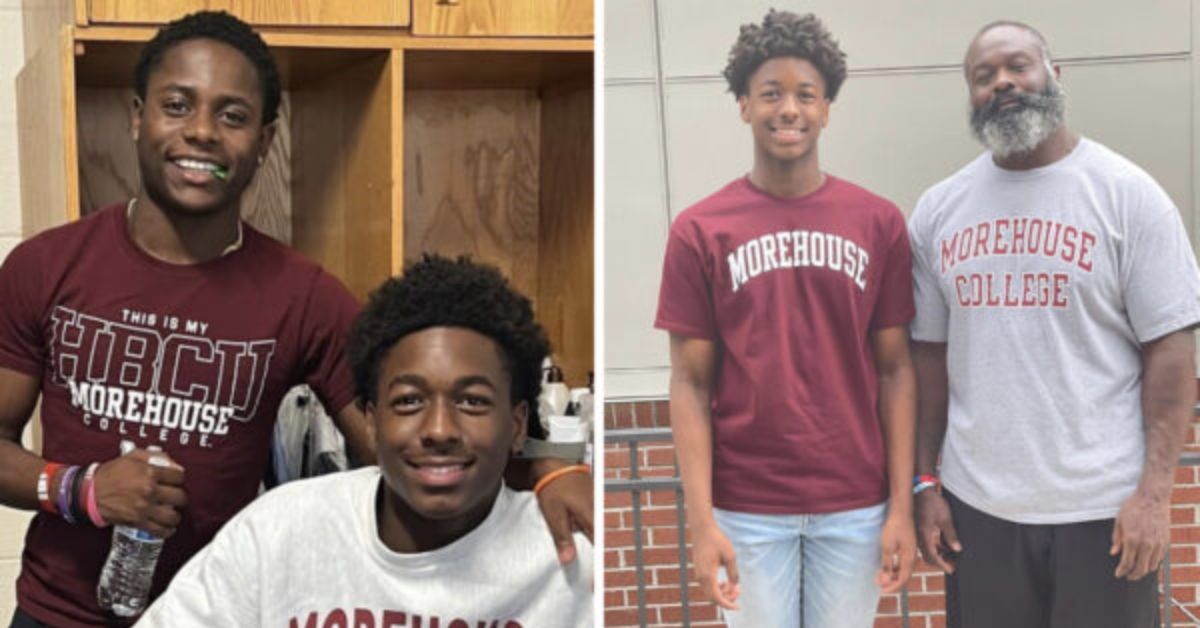 The college released a statement on Tuesday confirming their deaths. "Hugh and Christion were not just friends but also roommates during their sophomore year, and their loss is deeply felt by all of us in the Morehouse family," said Kevin Booker, Vice President for Student Services and Dean of the College.
"During these difficult times, we must come together as a community to remember and celebrate the lives of Hugh and Christion. They leave a legacy of excellence, passion, and dedication that will continue to inspire us all," he continued.
Douglas and Files were both students at Morehouse College studying business administration, with Douglas concentrating on finance and Files on marketing.
They were both involved in the Morehouse Business Association. Douglas was an Alt Finance Fellow and a Goldman Sachs Fellow, while Files was a co-captain of Morehouse Track & Field.
Douglas, the son of former NFL star and current Philadelphia radio broadcaster Hugh Douglas, worked as an intern at Area Management. Both students were scheduled to graduate in 2025.
Morehouse College, Spelman College, and Clark Atlanta University joined the Atlanta University Center for a prayer ceremony to honor the two young men who were friends and roommates.
Morehouse College canceled classes to allow students to focus on their mental health and cope with the unexpected and devastating loss.
Here are some latest posts:- 
More On Douglas And Files Jr.
Hugh Douglas was studying business administration with a finance emphasis. He was a member of several notable organizations, including the Morehouse Business Association, and he was a Goldman Sachs Fellow and an AltFinance Fellow. In addition, he completed a summer internship at Ares Management Corporation in Los Angeles.
Douglas was also the son of former NFL star Hugh Douglas, who used X, formerly known as Twitter, to share images and repost sentiments in the aftermath of the tragedy.
— Hugh Douglas🤘🏿 (@Bighugh53) September 5, 2023
Christion Files Jr., a business administration major with a marketing concentration, excelled both academically and in extracurricular activities. He co-captained the Morehouse Track & Field team, was the Junior Class Council's media chair, and was an active member of the Morehouse Business Association.
Christion was also well-known for his photography and filmmaking abilities, which were visible throughout numerous campus organizations, including Morehouse Athletics and the college's marketing office.
Till Then, keep yourself updated with all the latest news from our website blhsnews.com.
Tyler is a passionate journalist with a keen eye for detail and a deep love for uncovering the truth. With years of experience covering a wide range of topics, Tyler has a proven track record of delivering insightful and thought-provoking articles to readers everywhere. Whether it's breaking news, in-depth investigations, or behind-the-scenes looks at the world of politics and entertainment, Tyler has a unique ability to bring a story to life and make it relevant to audiences everywhere. When he's not writing, you can find Tyler exploring new cultures, trying new foods, and soaking up the beauty of the world around him.