On ABC's "Good Morning America" on Wednesday, the mother of the 6-year-old who shot his teacher at an elementary school in Newport News, Virginia, gave an exclusive interview.
Deja Taylor said she accepted responsibility for the shooting as a parent and apologized to his teacher in the interview with ABC's Linsey Davis.
"That is my son, so I am as a parent, obviously, willing to take responsibility for him, because he can't take responsibility for himself," Taylor said.
In January, Taylor's 6-year-old child shot Abigail Zwerner, his teacher. Zwerner, a 25-year-old Richneck Elementary School teacher, was wounded in the chest and hand but lived.
Taylor stated that while her son does have ADHD, "some are able to have it at a very mild rate, but he's off the wall, doesn't sit still – ever."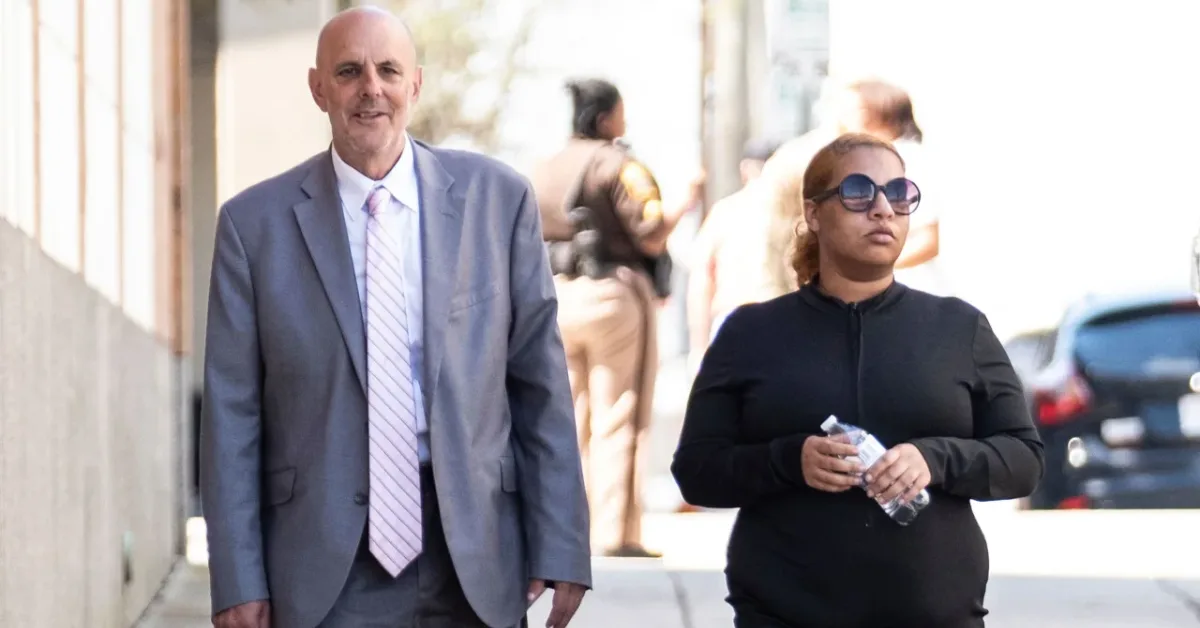 An earlier statement from the student's family said that due to the student's "acute disability," one of his parents was frequently present in the classroom.
According to Taylor, family members stopped joining him in class the week before the shooting because "he had started medication" and "was meeting his academic goals."
Taylor claimed that although her son "actually really liked" Zwerner, he felt overlooked at school.
After Zwerner urged him to sit down, Taylor related an event in class, stating, "He threw his arms up, he said fine, and when he threw his arms up, he accidentally knocked her phone out of her hand." And as a result, he was suspended.
If you are interested to know more about the school news articles, visit below: 
After the shooting, Zwerner sued the school administration and the school board, claiming they were aware of the student's "history of random violence" and failed to take prompt action despite worries about a gun being in the boy's possession day of the shooting. CNN has obtained a copy of the lawsuit.
The mother of the 6-year-old who allegedly shot his teacher at an elementary school in Newport News, Virginia, spoke exclusively on ABC's "Good Morning America." https://t.co/0vBidw6uMC

— CNN (@CNN) May 10, 2023
Davis twice questioned the family and the family lawyer about how the child accessed the pistol.
James Ellenson, a family lawyer, responded when initially questioned, "Nobody knows."
Davis again questioned Ellenson.
"We're not ready to discuss that at this point," he said, adding, "I don't know that any adult knows exactly how he got the gun."
In January, Taylor bought the firearm she stored in her bedroom closet on the highest shelf and secured with a trigger lock, Ellenson told CNN. According to police, the kid carried the gun to school in his backpack.
In March, Howard Gwynn, the Commonwealth's Attorney for Newport News, stated that the youngster would not face any criminal charges.
Taylor was charged in April with one count of recklessly leaving a handgun to endanger a kid and felony child neglect. Taylor has not yet entered a plea, but Ellenson previously told CNN that he intended to try to negotiate a compromise for Taylor before the trial began.
Tyler is a passionate journalist with a keen eye for detail and a deep love for uncovering the truth. With years of experience covering a wide range of topics, Tyler has a proven track record of delivering insightful and thought-provoking articles to readers everywhere. Whether it's breaking news, in-depth investigations, or behind-the-scenes looks at the world of politics and entertainment, Tyler has a unique ability to bring a story to life and make it relevant to audiences everywhere. When he's not writing, you can find Tyler exploring new cultures, trying new foods, and soaking up the beauty of the world around him.