What will be the first publicly funded Christian charter school in the US has been approved by a school board in Oklahoma.
By a vote of 3-2 on Monday, the Oklahoma State Virtual Charter School Board approved the Catholic charter school.
The Catholic Archdiocese of Oklahoma City and the Diocese of Tulsa would jointly manage the charter school.
The state attorney general referred to the approval as "unconstitutional" and forewarned that expensive legal action would result.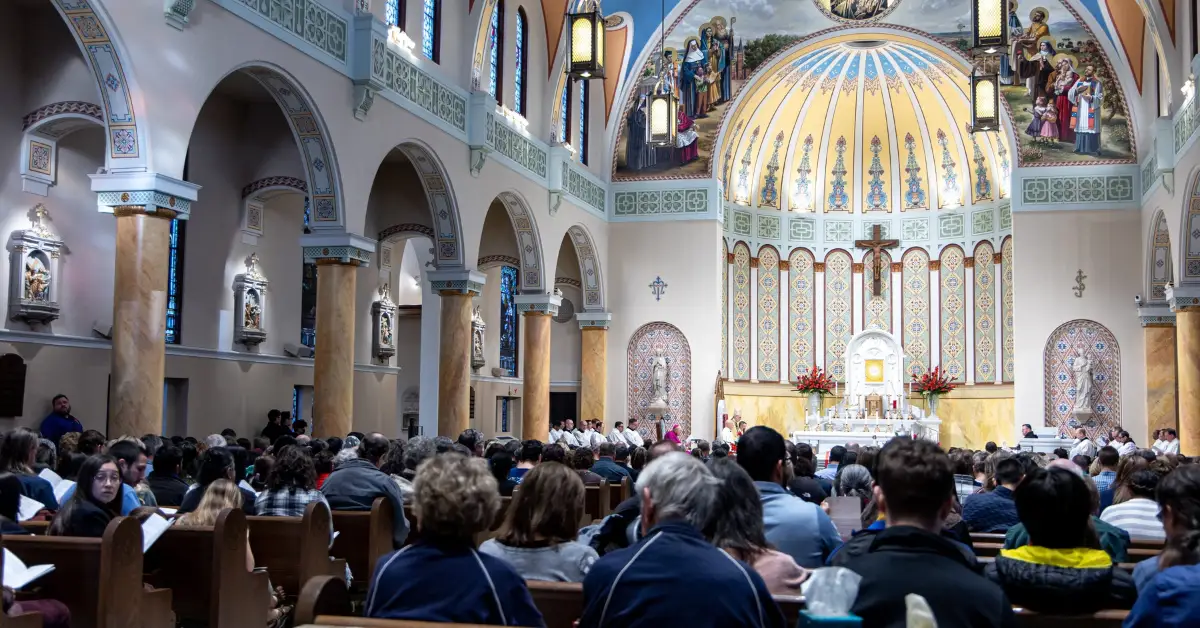 Taxpayers pay for a charter school, yet it is run independently. The US educational system only includes a tiny number of charter schools.
The curriculum at St. Isidore of Seville Virtual Catholic Charter School would incorporate spiritual lessons with topics like reading and math.
At the earliest, the online school would start accepting 500 kindergartens through high school students in late 2024.
BBC News (World) shared the same incident on its official Twitter handle:
First US taxpayer-funded religious school approved https://t.co/oce8kcCdph

— BBC News (World) (@BBCWorld) June 6, 2023
The board rejected the university's initial application in April for legal reasons and asked for a revised application to address those concerns.
"To educate the entire child: soul, heart, intellect, and body," the 400-page application declared, was its goal.
Over the school's first five years, it was expected that $23.3 million (£18.7 million) in state support would be needed.
Brett Farley, executive director of the Catholic Conference of Oklahoma, stated: "We are elated that the board agreed with our argument and application for the nation's first religious charter school."
Republican governor Kevin Stitt hailed the school's acceptance as "a win for religious liberty and education freedom in our great state."
"Oklahomans support religious liberty for all and support an increasingly innovative educational system that expands choice," he says.
The state's top lawyer, Gentner Drummond, said it was "contrary to Oklahoma law" in a statement released on Monday.
If you want to see other recent news about schools, you can click on the link given below:
"It's extremely disappointing that board members violated their oath in order to fund religious schools with our tax dollars. In doing so, these members have exposed themselves and the state to potential legal action that could be costly."
In a statement, Americans United for Separation of Church and State, a non-profit advocacy group, stated that they intend to "take all possible legal action to fight this decision and defend the separation of church and state that's promised in both the Oklahoma and US Constitutions."
The "establishment clause" of the first amendment, which forbids the government from passing any laws "respecting an establishment of religion," may be tested in court.
This document also prohibits laws that discriminate based on religion.
The government is only permitted to support religions under long-standing legal guidelines known as the Lemon test if the main goal is secular, the support neither promotes nor prevents religion, and there is no excessive entanglement between church and state.
In recent years, the 6-3 conservative majority of the US Supreme Court has increased religious freedom, especially in instances involving schools in Maine and Montana.
Tyler is a passionate journalist with a keen eye for detail and a deep love for uncovering the truth. With years of experience covering a wide range of topics, Tyler has a proven track record of delivering insightful and thought-provoking articles to readers everywhere. Whether it's breaking news, in-depth investigations, or behind-the-scenes looks at the world of politics and entertainment, Tyler has a unique ability to bring a story to life and make it relevant to audiences everywhere. When he's not writing, you can find Tyler exploring new cultures, trying new foods, and soaking up the beauty of the world around him.