Tuesday was terrifying for many school communities due to several threats that surfaced only one day after the horrific Nashville shooting.
Tuesday, parents throughout the Bay State—including Hope Corsi—received calls from their children's schools informing them of a lockdown.
"I immediately sped here and I got lots of emails and calls from other parents I know who are concerned too," Corsi said.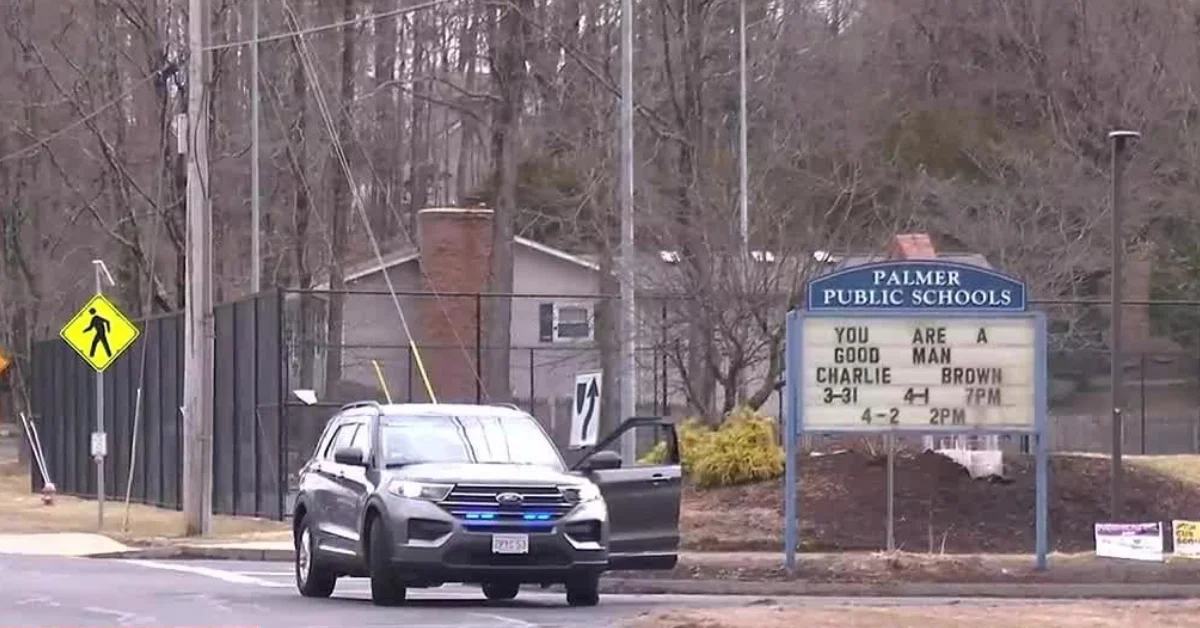 One of the schools targeted in what is now thought to be a series of threats against Massachusetts schools was Palmer High School. According to Palmer Police, a man called them on Tuesday morning to claim that there was a shooter inside the school and that several people had already been shot.
Following a fatal school shooting in Nashville, Tennessee, on Monday, Tuesday's incident was especially concerning for Corsi and other Palmer parents who waited outside to ensure their kids were safe.
"I'm worried for my kids and I'm scared and I don't want them to be scared because even if it's just a threat, this is serious. These are our children. I don't want my kids feeling alone in there. I'm there mom and I'm right here and I just want to be there with them," Corsi added.
According to information obtained by Western Mass News, numerous schools received threats that ultimately proved to be false.
They included institutions in Palmer, Greenfield, Northampton, Springfield, Adams, North Adams, Pittsfield, and Great Barrington in western Massachusetts. Schools in Westwood, Sherborn, Bellingham, Foxborough, Malden, Mansfield, and Haverhill are located in the eastern section of the state.
Continue reading the latest school news articles we posted:
According to the Massachusetts State Police, at least 28 communities got these calls on Tuesday, and their fusion center is looking into the calls' origin together with other agencies.
The FBI released a statement regarding these threats as well. It read, in part:
"The FBI is aware of the numerous swatting incidents wherein a report of an active shooter at a school is made. The FBI takes swatting very seriously because it puts innocent people at risk. While we have no information to indicate a specific and credible threat, we will continue to work with our local, state, and federal law enforcement partners to gather, share, and act upon threat information as it comes to our attention. We urge the public to remain vigilant, and report any and all suspicious activity and/or individuals to law enforcement immediately."
Tyler is a passionate journalist with a keen eye for detail and a deep love for uncovering the truth. With years of experience covering a wide range of topics, Tyler has a proven track record of delivering insightful and thought-provoking articles to readers everywhere. Whether it's breaking news, in-depth investigations, or behind-the-scenes looks at the world of politics and entertainment, Tyler has a unique ability to bring a story to life and make it relevant to audiences everywhere. When he's not writing, you can find Tyler exploring new cultures, trying new foods, and soaking up the beauty of the world around him.