Earlier this month, a threat was made on Instagram, causing concern among Black pupils' parents at a California high school.
Parents of Black students at Western High School in Anaheim expressed dissatisfaction with the school's response to a threat against their children.
NBC News examined the threatening Instagram post to determine its authenticity.
In addition to a picture of handg*ns, a semi-automatic rifle, and other firearms, the school was cautioned to "be ready" with racial slurs in the accompanying text.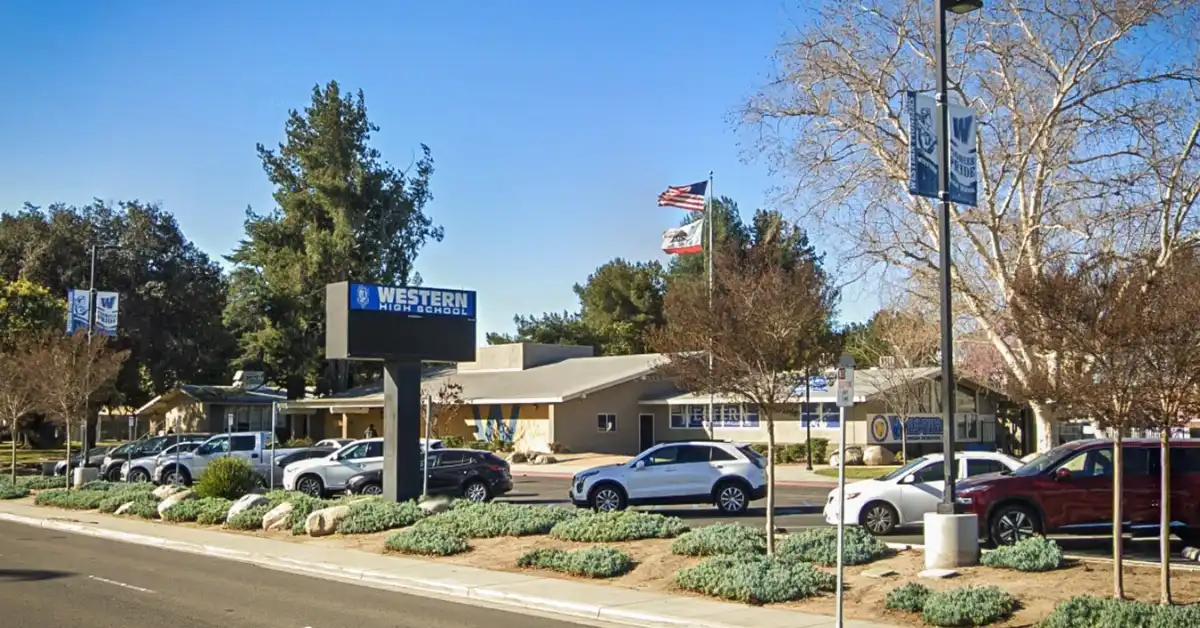 The photograph has apparently disappeared from the public eye after being posted for no more than twenty-four hours as part of a "story."
Father of junior Kenneth James Victor James claimed, "nobody" from the school "is really doing anything to really make sure that we're OK."
"We don't feel safe," he stated. "We don't feel like this is really being taken seriously."
NBC News shared a tweet about the same incident. You read down below.
"We don't feel safe," said a parent of a Black student attending a California high school, after a threat using a racial slur and warning the school to "be ready" was made on Instagram earlier this month. https://t.co/ywuYC97Dvr

— NBC News (@NBCNews) May 19, 2023
"No one's making a big deal about it," he says. "What do we have to do? Have one of our kids killed before somebody shows up to say something?"
On Monday, the Anaheim Union High School District's public relations manager, John Bautista, stated that the event is "under investigation with the Anaheim Police Department."
In addition, he mentioned an email sent to parents on May 5 in which the district said it was "aware of a threat circulating on social media platforms regarding a school shooting" at "Western High School and other schools in Orange County and across the nation."
Police "have deemed the threat to be NON CREDIBLE," but they still want people to "say something if they see something and report any concerns," as the statement puts it.
A local ABC news affiliate in Durham, North Carolina stated that on that day, threats were made to several schools nationwide, including some in North Carolina.
NBC Miami reports that on Friday, the Coral Springs Police Department in Florida detained an 18-year-old for making a social media post threatening a mass sh00ting at a school. However, it is unclear whether or not this individual is connected to the threat against students at Western High School.
Some parents have reported feeling threatened because of the lack of response from school officials to racial incidents involving their children.
According to James's mother, Pamela Driskel-James, there has "been an escalation" of racist acts toward their kid since the end of the previous school year.
Her son's football team, which included many Black players, has been a frequent victim of racist activities including vandalism to Black students' vehicles.
Administrators at Western High School did not respond to several requests for comment about the treatment of Black students.
She stated that by the end of last year's football season, the school administration had become aware of the racist incidents and called the police to monitor the games.
Approximately four Latino students, she said, had jumped her son as he walked to class, and a month later, the school informed her of the incident. Driskel-James expressed worry for his well-being even though he avoided injury.
"This is built up and that's why it's so scary," Driskel-James stated.
If you are interested in reading more articles that are associated with news, then we have included some links below that will take you to those articles:
Sgt. Jonathan McClintock, the department's public information officer, said that the Anaheim Police Department looked into "numerous school-related threats that occurred on May 5" and takes all threats seriously.
He also said the investigations were underway and that further information would be made public "as soon as possible."
Additional patrols have been added at area schools, and the police have asked that anyone with knowledge of the threats come forward.
Parent Shanay Joshway stated she contacted Assistant Principal Matthew Griffin on May 8 and was told that the student who made the threat against Western High School "was a boy from Savanna High School."
She said she later spoke with Anaheim police detective Robert Reams, who said, "he doesn't have any information about Savanna High School or a little boy being detained there."
NBC News' efforts for comment from Griffin and Reams went unanswered.
According to Joshway, talking to the detective made her feel "uneasy all over again." Because "this has to do with our kids' safety," she also wants "everybody to be on the same page, and know what's going on and inform the parents of what's happening."
Tyler is a passionate journalist with a keen eye for detail and a deep love for uncovering the truth. With years of experience covering a wide range of topics, Tyler has a proven track record of delivering insightful and thought-provoking articles to readers everywhere. Whether it's breaking news, in-depth investigations, or behind-the-scenes looks at the world of politics and entertainment, Tyler has a unique ability to bring a story to life and make it relevant to audiences everywhere. When he's not writing, you can find Tyler exploring new cultures, trying new foods, and soaking up the beauty of the world around him.