LANSING — After extensive renovations, Steele Elementary School in Mason reopened with new classroom doors last fall. They had locks that worked, but they also had devices with visual indications that showed if the door was locked.
Anyone within the room can see a red indicator when the deadbolt is engaged and the door is locked. A green arrow indicates that the door is unlocked if the deadbolt is not involved.
According to Superintendent Gary Kinzer, work to install comparable locks at the remaining schools in the district would likely begin this summer and continue into the autumn. He stated that older locks on classroom doors would be replaced.
In the wake of the mass shooting at Michigan State University on February 13, data acquired by the Lansing State Journal revealed that locks on classroom doors are standard in at least half of the area's central school districts.
When a gunman attacked Berkey Hall and the MSU Union, MSU students and faculty could not lock the doors. As a result, the college started installing locks on campus, including more than 1,300 doors to academic classes.
"We know the most significant factor in protecting students in active shooter situations are locked classroom doors," Kinzer said.
"Making sure that not only do we have well-functioning door locks in all of our classrooms, which we already have, but we need a system where teachers and students know when doors are locked and unlocked."
Classroom Locks And Other Tools
The State Journal questioned the ten central school districts in the area on the safety procedures and technologies they employ within their boundaries, from locking mechanisms to metal detectors.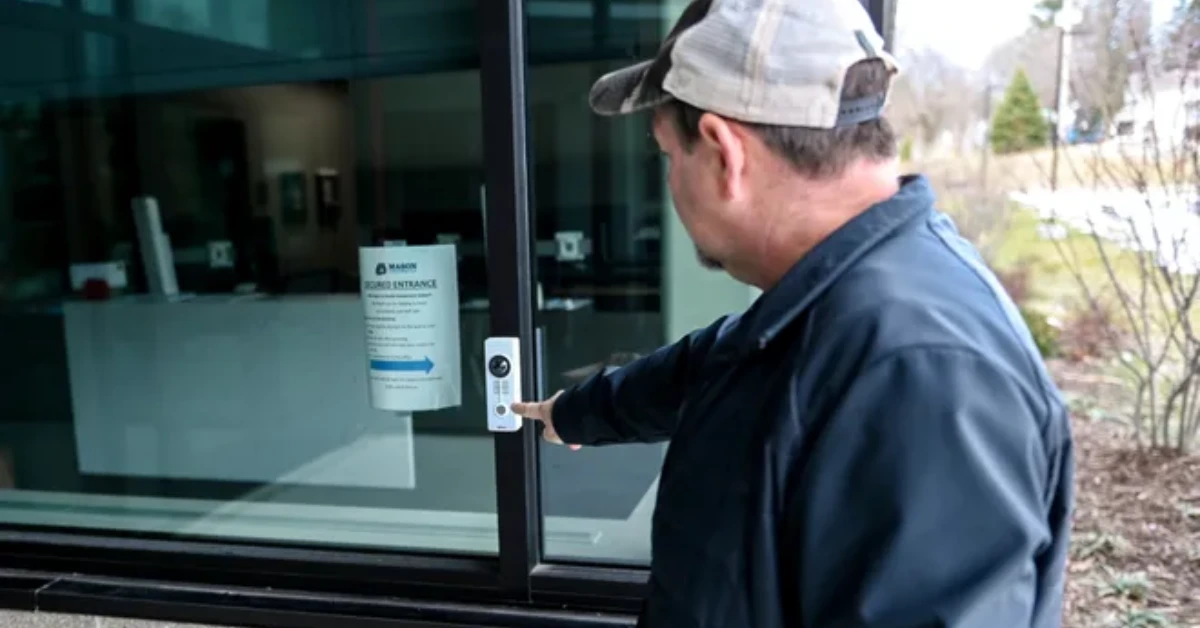 Classroom doors can be shut in all school districts that provided a complete response: DeWitt Public Schools, Haslett Public Schools, Grand Ledge Public Schools, St. Johns Public Schools, and Mason.
The chief administrator of the biggest school district in the area, Benjamin Shuldiner of the Lansing School District, declined to comment on security measures.
The superintendents made no comments about Holt Public Schools, Okemos Public Schools, or Waverly Community Schools. Schools in Grand Ledge didn't provide much information.
Steven Cook, the superintendent of Haslett, noted that during the school day, instructors lock the doors of their classrooms. The district does not have an automatic lock mechanism on the classroom doors.
According to him, the district's schools have an automated emergency lockdown system for their outer doors. The swipe card access mechanism that employees use to enter the buildings only permits police and critical individuals into the facility if a building needs to be locked down, according to Cook.
According to St. Johns superintendent Mark Palmer, teachers and staff keep classroom doors shut all day. He added that critical fobs are still usable by staff to open locked doors.
All key fobs are disabled during a lockdown at a school, he claimed, except those given to first responders and administrators.
A $69.7 million plan voters approved in November 2017 included $13.5 million in total upgrades for Steele Elementary, which Mason's Kinzer said he did not immediately know the exact cost of.
According to the website of the New Haven, Connecticut-based corporation, Sargent locks are used in educational and medical establishments all around the country.
Most schools he has worked with have functional door locks on classrooms, but the simplicity with which they operate varies from school to school, according to Jason Russell, CEO of Secure Education Consultants. This Grand Rapids-based business conducts safety assessments at schools.
"The best-case scenario is something straightforward that doesn't need a key,"
When questioned about the significance of classroom door locks, he responded.
He cited the locks being put in at Mason Public Schools as an illustration. Straightforward deadbolt locks with quick engagement with indicators make it simple for a teacher to swiftly check throughout a classroom to see if the door is locked.
According to Russell, these locks are now the norm in newly constructed schools. He has heard of some schools installing extra barriers at the doors to the classrooms, which may not always be necessary. "Really, you need a good lock on your door," he said.
2020 saw the publication
of a report from the American Federation of Teachers, National Education Association, and Everytown for Gun Safety that advocated installing inside locking doors in every classroom.
The security measures that stop shooters from entering schools are the most effective, according to experts mentioned in the research. An active shooter who can enter a school can be controlled by interior door locks that instructors or students can use from inside a classroom.
The waves delay the gunman and give law police more time to reach the school and protect students and staff inside the classroom.
Preventing Access From The Outside
Only one or two entranceways are possible into each school building in St. Johns since all exterior doors are secured, according to Palmer.
A visual and voice-to-voice system will welcome visitors to a school. Someone in the building will decide whether to unlock the door and let them in once they press a button and give their name.
She added that outside doors at the schools in Shanna Spickard's district are also kept closed, using a system that recognizes persons attempting to enter locked doors.
John Ellsworth, the director of communications for Grand Ledge Public Schools, declined to comment on locks and their use in the system. Yet, he claimed that the district uses Raptor Technologies' Raptor Visitor Management System, which is situated in Houston, Texas.
Visitors are required to present a government-issued ID, and the system verifies the ID with a national database to make sure it doesn't raise any questions or worries for the person attempting to enter the school, according to Ellsworth.
According to its website, the 2002-founded business claims to have worked with more than 5,000 school districts in the United States "to deliver integrated visitor, volunteer, emergency management, safeguarding, and early intervention software and services."
The Mason school district also uses a video monitoring system, which Kinzer said is comparable to those used in other school districts, in addition to its new locking indicators.
Many schools in the area have been restricting outsiders' access to their campuses for many years. However, not all districts have adopted the policy, and recent revisions have been made in at least one.
East Lansing Public Schools started a series of adjustments to enhance school safety in response to worries about violence and misconduct at the district's high school, including limiting entry to the building from outside doors.
At open forums, officials admitted that East Lansing High School had 86 external doors, some of which are not monitored. During the discussions, students stepped up to describe how some unattended doors would be propped open, allowing students and visitors to enter and exit the school.
To restrict entrance to the school to two doors, officials claimed they would install detectors on each of the 86 doors.
'No One Solution'
Protect Education Consultants The finest school safety plans, according to Russell, are akin to someone who is ill and knows they need to visit a doctor first to get diagnosed and learn what medications and treatments are required.
"What we're doing too often with school security is skipping the doctor and going to the pharmacy," Russell said.
Before making any sizable investments in safety and security systems and resources, Russell strongly advises school districts to do safety assessments to determine their strengths and shortcomings.
The state has allocated cash to assist schools in paying companies like Russell's to do safety assessments.
It's not the physical security measures, such as locks and video systems, that Russell identifies as one of the most prevalent shortcomings and gaps in his analyses of school safety. Instead, he discovers flaws in the policies and practices governing school safety.
Here are more related articles of school news we posted:
For example, installing cameras would be preferable to adding another school counselor, and buying metal detectors would be preferable to increasing mental health care.
According to him, one of the most apparent issues is the lack of resources and assistance for students' mental health.
"We want to prevent kids from going down that path toward violence," he said. Supporting student mental health, it should be noted, may aid in preventing them from following that course.
According to Russell, a tiered school safety and security strategy is beneficial. Physical components, mental health services, efficient planning and procedures, connections with law enforcement, and other details are required.
"When there's an incident, people want to see change overnight, but it takes time to see what you're doing is appropriate and not a knee-jerk reaction," he said. "No one solution is going to fix this."
The number of school shootings recorded by Education Week in 2022—51—was the highest since the journal started keeping track of the incidents in 2018.
Education Week's school tabulators have recorded 13 school shootings this year.
Patricia Gault is a seasoned journalist with years of experience in the industry. She has a passion for uncovering the truth and bringing important stories to light. Patricia has a sharp eye for detail and a talent for making complex issues accessible to a broad audience. Throughout her career, she has demonstrated a commitment to accuracy and impartiality, earning a reputation as a reliable and trusted source of news.