COLUMBIA, S.C. — A school sh00ter who ki!!ed a South Carolina first grader on the playground when he was 14 is pleading with a judge to reduce his life sentence without parole.
On Monday, the attorney for 21-year-old Jesse Osborne pleaded with Judge Lawton McIntosh to reevaluate Osborne's sentence so he could be released in his 50s or 60s.
Frank Eppes, Osborne's lawyer, claims the judge didn't give enough weight to the psychologist's report that his client acted out because of trauma and is amenable to therapy.
"Give Jesse some hope to live with," Eppes said in court during a televised session.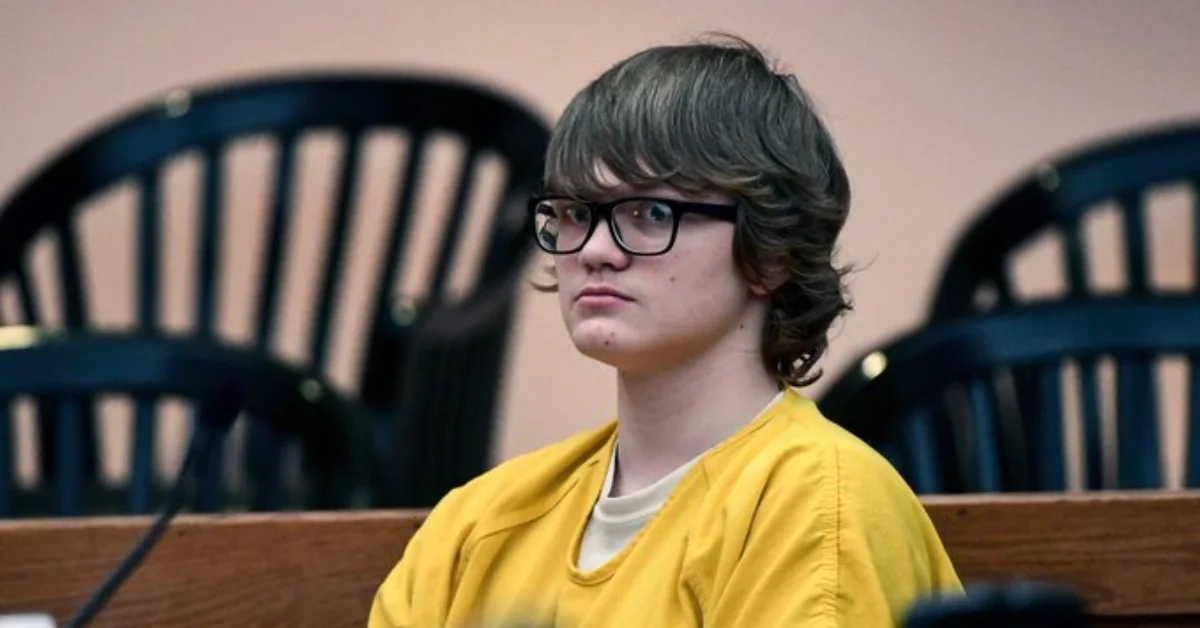 Osborne himself requested a second opportunity outside of prison, apologizing to the family of 6-year-old Jacob Hall, whom he murdered, and to everyone in the school that day.
"I would just like to say sorry to every single one of them. Because my evil actions hurt their lives," Osborne says. "I'm just going to try to better myself in the Department of Corrections the rest of my life."
News19 WLTX told in his tweet South Carolina school shooter asks for mercy from life sentence.
South Carolina school shooter asks for mercy from life sentence; teacher, principal want him to stay in prison https://t.co/TGDuOZByeu

— News19 WLTX (@WLTX) May 22, 2023
At Monday's hearing in Anderson County Courthouse, however, the teacher whose class was having recess, the parent of a wounded child, and the student's father celebrating his birthday.
The superintendent, who saw the bloodstained class rug, and the school principal all testified that they never want to see Osborne out of pr!son.
Osborne paced outside Townville Elementary School for 12 minutes with a backpack full of ammunition after his g*n jammed before police arrived and arrested him; principal Denise Fredericks recognized him during that time. For seven years, Osborne had been a student at the institution.
You can also read about other recent news we have covered on the same topics and further specific personal details:
"I do wish Jesse a life where he can wake up, breathe, eat, work, be productive — but not outside the walls of a prison," Fredericks stated. "In my opinion, his current sentence is still so, so much more merciful than the sentence he gave to Jacob and our school family."
Prosecutors claimed Hall's family declined to testify but wanted Osborne to spend the rest of his life behind bars.
After entering a guilty plea, Osborne was given two life sentences. According to Osborne's confession, he mu*dered his father while he napped in a recliner on September 28, 2016, stole his father's truck, and drove to his old primary school before opening fire.
Osborne drove his truck through the school gate, where a group of first graders were having a birthday party for one of their classmates. A bullet wound to Hall's leg ultimately proved fatal. A teacher and another student also sustained minor injuries.
Hours after the incident, unconsumed Batman-themed cupcakes sat on the ground inside the perimeter of the police tape.
"My son hates his birthday now," Jeff Bernard told the judge about his son's feelings toward his next birthday.
According to the prosecution, Osborne intended to mu*der dozens, but his g*n continually jammed due to improper ammo.
"He didn't stop because he wanted to. The gun jammed. Thank God the gun jammed," Fredericks says.
The lawyer for Osborne claims that after the first shots were fired, Osborne broke down in tears and was ready to give up in a video conference he had open to a group chat with others who understood his plot.
Osborne requests that the judge consider an additional report from a psychologist who disagrees with testimony from prosecution specialists during his previous sentencing, who described him as a dangerous and pathological liar who shows no remorse.
Osborne's adolescent mind was still maturing. Nearly seven years after his arrest on school grounds, the psychiatrists the defense consulted stated he showed signs of guilt and grief and responded to treatment.
Osborne's attorney proposed a sentence of at least 30 years in j@il for the two counts of mu*der, 15 years for sh00ting at the other children, and then lifetime GPS monitoring following his release from pr!son, with a reassessment after 10 years.
McIntosh directed the defense expert to submit a full report within the next month, giving the prosecution at least 10 days to react.
After the tragedy, many pupils left the school permanently. Not all of them have gone back to class. A burst balloon caused a tearful finish to a school dance.
Meghan Hollingsworth, whose style was celebrating her birthday then, stated that the students still get nervous during recess. Her little one attended the kindergarten a few classrooms away.
"The screams of children having fun sends a panic through me as I look to see who is screaming and see if they are OK," she says.
She pleaded with the judge to consider a poster from her first-grade classroom and uphold the life sentence given to him over three years earlier.
"You are free to choose, but you are not free from the consequences of your choices,"  It can be read.
Patricia Gault is a seasoned journalist with years of experience in the industry. She has a passion for uncovering the truth and bringing important stories to light. Patricia has a sharp eye for detail and a talent for making complex issues accessible to a broad audience. Throughout her career, she has demonstrated a commitment to accuracy and impartiality, earning a reputation as a reliable and trusted source of news.