After a 10-month fight with glioblastoma, Scott Flyte, 62, of Fountain Hills, Arizona, passed away on February 20, 2023, at home in his family's company (brain cancer).
He was conceived on May 29, 1960, in Lancaster, Pennsylvania, to Howard and Lois (Young) Flyte. He grew up in Chagrin Falls, Ohio, with Todd and Mark Flyte, his two brothers.
He graduated from high school in 1978 while attending Chagrin Falls schools. He completed his undergraduate studies in aviation science at Utah State University and then earned a certificate in financial management.
After graduating from high school, he owned his Invisible Fence (dog containment) franchise in Columbus, Ohio, which he operated during his break from college. He sold the company to fulfill his long-held desire to become a pilot.
He received his commercial pilot's license in 1989 while studying at the Southeastern School of Aeronautics in Macon, Georgia. He received his flying instruction ratings at Airman Aviation Academy in Norman, Oklahoma, in 1989. Scott cherished education!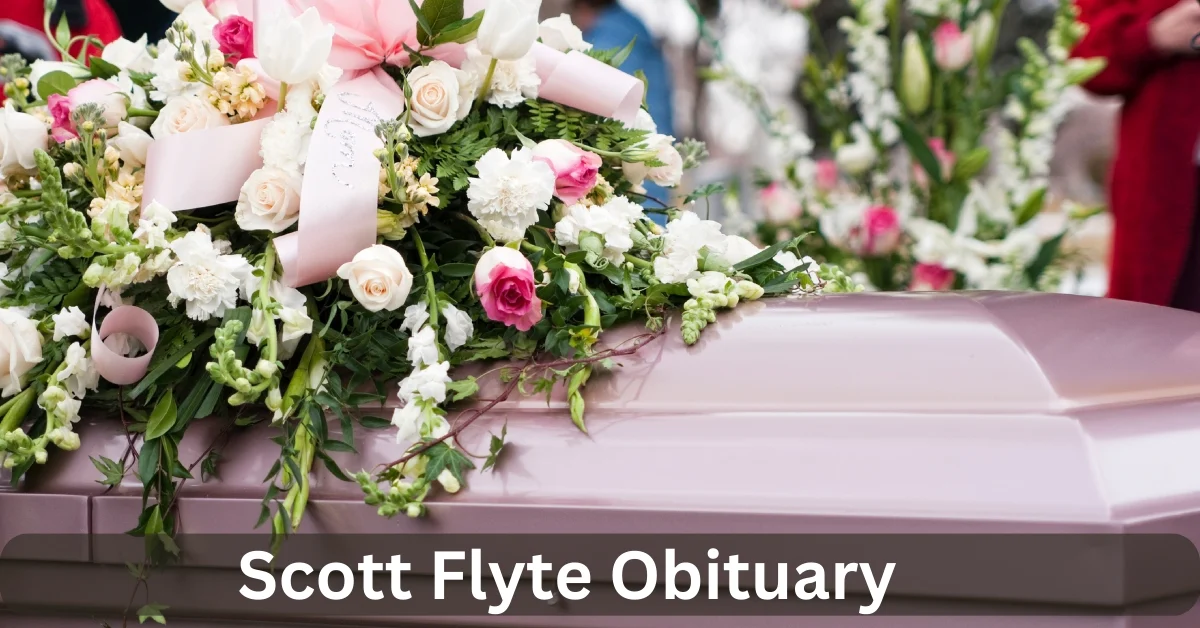 He was then employed as a flight instructor by Southeastern School of Aeronautics, where he racked up the hours required to land a position flying for Colvin Aviation, Athens, GA, a small cargo/charter firm.
He eventually attained the qualifications to fly for a small airline and was hired by Atlanta, Georgia-based Atlantic Southeast Airlines (ASA). a subsidiary of Delta Airlines. He spent two years flying between several smaller southern cities.
When Scott returned to Columbus, Ohio, he was asked to join forces with a new business partner to launch FuturTech, a new dog containment company. Scott decided to stop flying to start a new company.
Scott met Dana (DiSabato) Flyte in 1992 while working out at 5:30 in the morning at World's Gym in Worthington, Ohio! In Aspen, Colorado, they married (eloped) in 1994 and spent the next 30 years sharing an exciting life.
He spent a few years working for FuturTech before hearing the pull of the skies once more. In 1995, Scott offered the company his shares in exchange for a position as a flight instructor with Flight Safety International in Toledo, Ohio.
He moved to their Tucson, Arizona location in January 1997, and in July 1997, Swift Air of Phoenix, Arizona, engaged him to fly Citation 7 and 10 business aircraft. Scott began working for US Airlines in August 1999 and eventually advanced to the Airbus 320 series.
Scott and 1900 other pilots were forced to take a leave in December 2001 due to the national tragedy of September 11, 2001, which occurred shortly after.
Here are more obituaries articles we've posted:
Scott worked to find a new flying job while obtaining his real estate license. Over the years, Scott has flown for affluent businessmen in the private sector.
Yucaipa Industries in Burbank, California (Boeing 757); Tag Aviation in Hong Kong (Bombardier Global Jet); Phenix Jet in Toyoko, Japan (Global 6000 Jet); and Executive Jet Management in Teterboro, New Jersey are among the locations and businesses mentioned (Global 6000).
His devoted wife Dana, his two brothers Mark and Todd Flyte, his mother Lois (Young) Flyte, and his favorite nieces, nephews, and close friends survive Scott.
Tyler is a passionate journalist with a keen eye for detail and a deep love for uncovering the truth. With years of experience covering a wide range of topics, Tyler has a proven track record of delivering insightful and thought-provoking articles to readers everywhere. Whether it's breaking news, in-depth investigations, or behind-the-scenes looks at the world of politics and entertainment, Tyler has a unique ability to bring a story to life and make it relevant to audiences everywhere. When he's not writing, you can find Tyler exploring new cultures, trying new foods, and soaking up the beauty of the world around him.