Rebekah Jones' 13-year-old son was detained on Wednesday for reportedly threatening to shoot up a middle school. Rebekah Jones, who worked for Florida Governor Ron DeSantis' state Health Department, claimed she was sacked for refusing to alter official Covid-19 data.
According to a warrant filed by the Santa Rosa County Sheriff's Office, the child, who CNN is not naming because he is a minor, was charged with making written or electronic threats to kill, cause bodily harm, or carry out a mass shooting or act of terrorism, a second-degree crime.
Jones is seen escorting the youngster to the sheriff's office on Wednesday afternoon when he turned himself in. CNN obtained this security camera footage from the sheriff's office.
Jones, who has a considerable online following, tweeted Thursday night: "My son is home with me now and sleeping."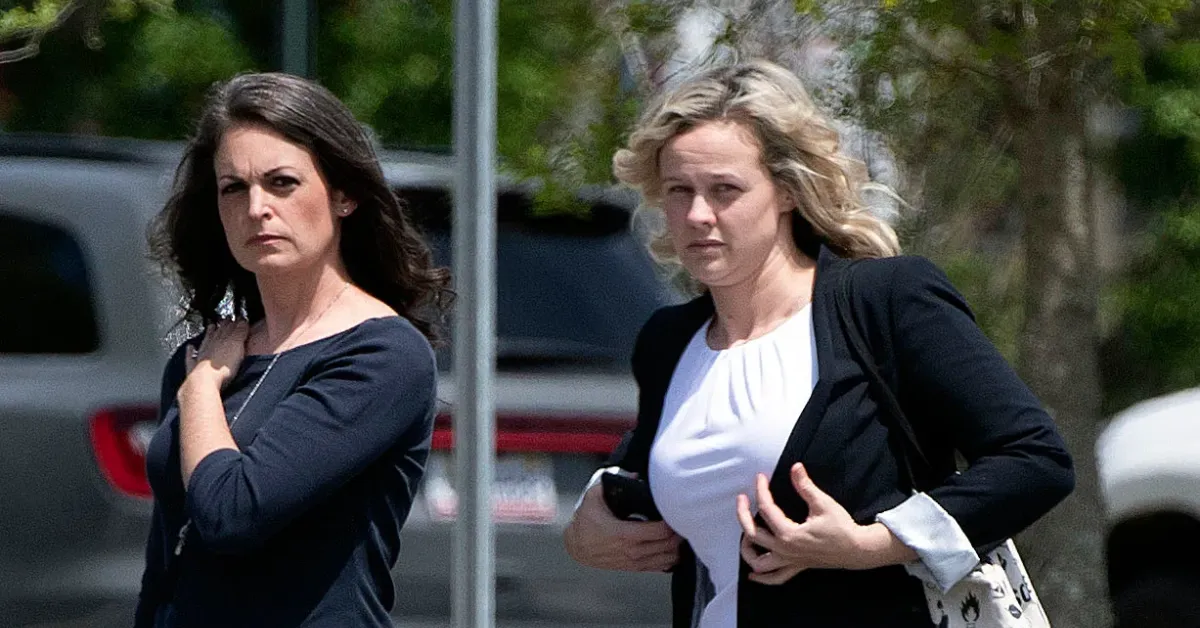 Without supporting evidence, she asserted that her son's arrest was connected to a lawsuit she filed on March 13 in Leon County, Florida, under the state's whistleblower act against the Florida Department of Health and a former supervisor.
She was suing for her job back, lost wages, and damages for how she was treated as an employee.
Questions about the arrest were sent "to the vigilant law enforcement of Santa Rosa Sheriff's office," according to a spokesman for DeSantis.
Jones highlighted in a tweet that soon after she filed the case, the sheriff's office started looking into her son. On Twitter, she asserted that her kid had emailed his friends "simply memes," which she claimed weren't threatening.
But, according to police reports, several pupils at a middle school in Navarre, Florida, told police that Jones' son had threatened individuals on Discord and Snapchat and had said he wanted to shoot up a school.
Police were informed by a pupil that the youngster had told her on Discord that he intended to kill himself and shoot up the school.
Officers said they discovered communications from the boy's Snapchat account from February, including references to firearms, the Columbine High School massacre, and intentions to shoot and stab students there after obtaining a search warrant.
The youngster told police during an interview on March 23 that he did not intend to carry out the shooting, and they did not find any guns at his residence. According to police records, Jones reportedly told officers that the boy was now home-schooled and no longer attended the school.
For more details on the case, CNN has contacted the sheriff's office.
Check out more latest articles of school news we posted:
In 2020, Jones said that the DeSantis administration was attempting to conceal the scope of the pandemic and had fired her for refusing to inflate data to downplay the outbreak's size.
Her claims were "unsubstantiated," according to a state inspector general's study from last year, and the Covid-19 data was not fabricated.
Before departing the department in May 2020, Jones made the details of her firing public and quickly rose to prominence as a DeSantis detractor online. She ran for Congress last year but lost to Republican Matt Gaetz.
State police carried out a search warrant at Jones' residence in December 2020 while looking into whether she had unauthorized access to a state message system to contact government representatives regarding the Covid-19 fatalities.
A single count of offenses against users of computers, computer systems, computer networks, and electronic devices was ultimately brought against her. In a pretrial deferred prosecution agreement, Jones consented to admit guilt and pay a $20,000 fine in December.
Tyler is a passionate journalist with a keen eye for detail and a deep love for uncovering the truth. With years of experience covering a wide range of topics, Tyler has a proven track record of delivering insightful and thought-provoking articles to readers everywhere. Whether it's breaking news, in-depth investigations, or behind-the-scenes looks at the world of politics and entertainment, Tyler has a unique ability to bring a story to life and make it relevant to audiences everywhere. When he's not writing, you can find Tyler exploring new cultures, trying new foods, and soaking up the beauty of the world around him.