Unpredictable winds continued high heat, and ultra-dry conditions fuelled wildfires in western Louisiana on Saturday 27, August, 2023 prompting officials to order further homes to evacuate late into the evening.
Crews tackled a wildfire in central #Louisiana late on Saturday as heat and dry conditions fueled dozens of fires across the state.

17 parishes in the state have declared a state of emergency as a result of the wildfires. #LAwx pic.twitter.com/sYLDfTPH7n

— AccuWeather (@accuweather) August 27, 2023
Fires have caused the worst damage in Beauregard Parish, and evacuation orders were in effect throughout the night there and in sections of Vernon Parish to the north.
In total, 17 parishes have declared a state of emergency due to wildfires, the majority in Louisiana's forested central and western regions, but also in some of the pine-laden Florida parishes along its Mississippi border, as well as St. John the Baptist, Orleans, and St. Bernard parishes in the southeast, where dry swampland and coastal marsh are common.
Seventeen parishes have declared an emergency due to ongoing wildfires, but the risk is statewide. No matter where you live in Louisiana, we need your help. Spread the word: do not burn anything. #lagov #lawx #lalege pic.twitter.com/2jAQoHLotH

— Gov. John Bel Edwards (@LouisianaGov) August 26, 2023
 While the Tiger Isle fire between Merryville and Singer has devoured the most land, the sheriff's office reports that seven more fires have erupted. 50,000 to 60,000 acres have been burnt so far.
Police went door to door in endangered districts on Saturday afternoon to warn residents of the danger and to prepare them for an evacuation order. 21 residences in Beauregard Parish have been damaged by fire in recent days, but there have been no injuries or deaths.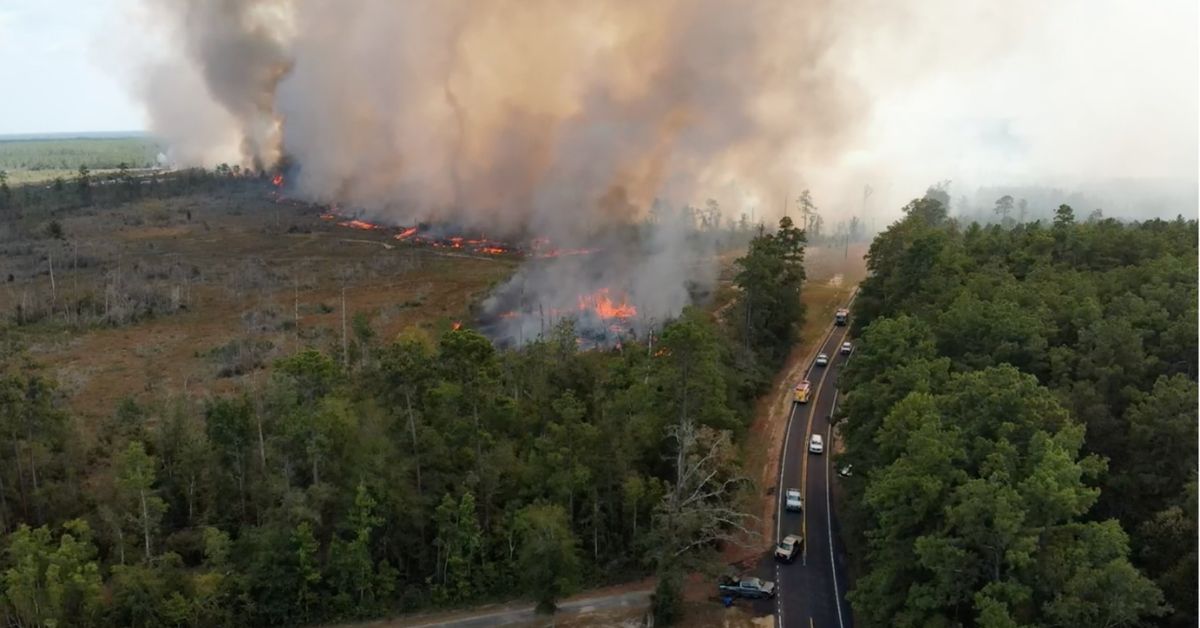 Nursing homes in DeRidder, the parish seat, were evacuated out of caution due to the fast-moving nature of the Tiger Isle fire, which was only 10 miles southwest of the city.
Firefighters in Vernon Parish worked late Saturday night to put out a fire on Lions Camp Road near Anacoco. Because of the fire, U.S. Highway 171 between Anacoco and Leesville remained closed late Saturday.
KPLC-TV said that overnight rainfall helped put out fires that started in Vernon Parish on Friday, but hot and dry weather on Saturday made conditions conducive for new ones. As of Saturday afternoon, the governor reported that three homes in the parish had been destroyed by fire.
MANDATORY EVACUATION: Areas east of Seth Cole Road, north and south of U.S. 190W through to Williams, Vigor Myers, Maul, and Willie Hargrove roads, and all nearby areas are ordered to leave due to the Tiger Island Fire spreading east. https://t.co/Mz9vfuDHOe pic.twitter.com/aLRJRB37AD

— KPLC (@KPLC7News) August 27, 2023
We know that fires continue to erupt because people continue to behave normally despite the fact that conditions are as bad as they are explained.
With local and state officials by his side, Edwards underscored that there was no way to predict when the wildfire threat would pass. Experts in western Louisiana, he claimed, have classed situations as D4, the most severe category.
An approaching weather front is predicted to drop temperatures in Louisiana slightly early this week, but the governor says it will also bring drier conditions, which will increase the risk of wildfires. The wildfires in Louisiana have claimed one life. A man died in his Franklinton home after a brush fire spread quickly.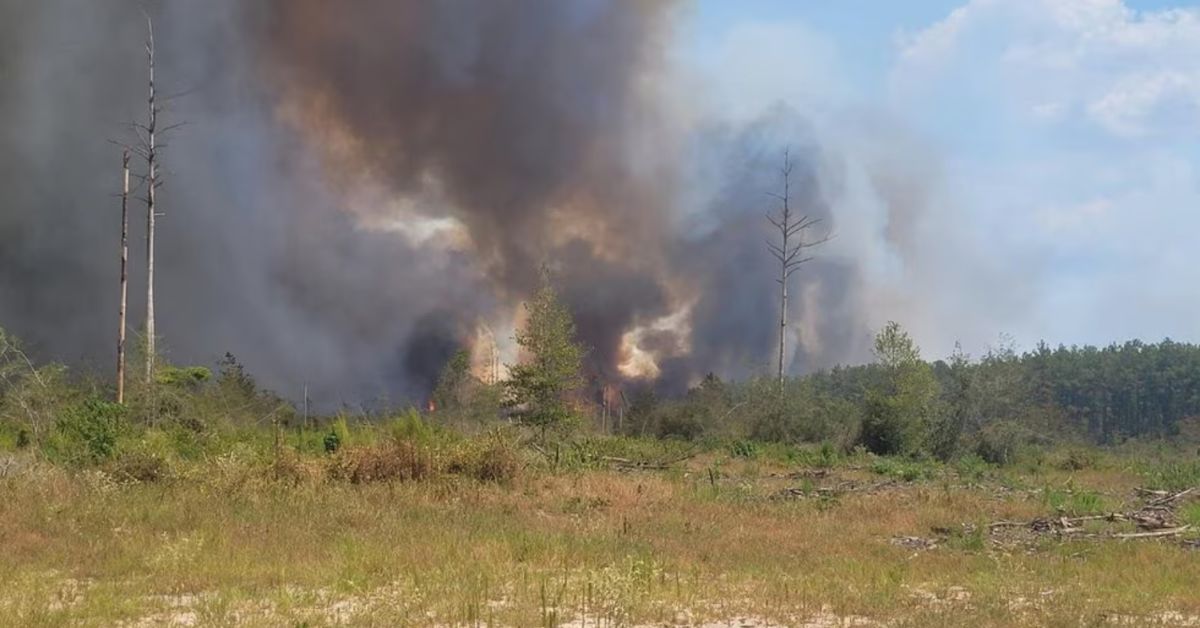 Louisiana is already receiving outside assistance to fight the fires, and Edwards says more is on the way. A Chinook chopper from the Oklahoma National Guard landed Saturday and went straight to work, and two Blackhawk helicopters from Tennessee are on their way.
Firefighters and tanker trucks from Texas, Mississippi, and Florida are also helping to fight fires in Louisiana. A statewide burn ban is in effect, as is a prohibition on prescribed agricultural burning.
Conclusion:- To remain up-to-date with the latest developments, stay engaged with us at all times. Visit blhsnews.com to access the freshest updates about your cherished celebrities. Make sure to bookmark our website for easy access, allowing you to promptly access our newest articles as soon as they are published.
Check out the posts below if you're interested in reading more about the news:-
Tyler is a passionate journalist with a keen eye for detail and a deep love for uncovering the truth. With years of experience covering a wide range of topics, Tyler has a proven track record of delivering insightful and thought-provoking articles to readers everywhere. Whether it's breaking news, in-depth investigations, or behind-the-scenes looks at the world of politics and entertainment, Tyler has a unique ability to bring a story to life and make it relevant to audiences everywhere. When he's not writing, you can find Tyler exploring new cultures, trying new foods, and soaking up the beauty of the world around him.