In a recent data analysis from the Centers for Disease Control and Prevention, gun-related deaths among children in the United States reached a worrisome peak in 2021, claiming 4,752 innocent lives and exceeding the record figure established during the pandemic's initial year.
The worrying data plainly suggested that America's gun violence problem had worsened. Over 80% of gun deaths were among guys aged 19 and under. Homicide was more likely to kill black male youngsters. White guys aged 19 and under were likelier to commit suicide with a gun.
More than 80% of the gun deaths were young males, 19 and under.

Black male children were more likely to die from homicide.

White males 19 and under were more likely to kill themselves with a gun. https://t.co/oLZH1qwJ90

— NBC News (@NBCNews) August 21, 2023
This is undoubtedly one of our country's major public health crises, said Dr. Chethan Sathya, a pediatric trauma surgeon at Northwell Health in New York and the study's lead author.
The study was published in Pediatrics on Monday, 21 August 2023. The most likely cause of death for your child in this country is the use of a firearm. That is unacceptable.
This tragic truth represents the second year that gun-related injuries have surpassed motor vehicles, drug overdoses, and cancer as the leading cause of mortality among children and adolescents. There are no signs of this trend decreasing.
Homicides accounted for about two-thirds of all deaths in 2021. However, unintentional shootings killed many youngsters. Pediatric gun-related killings have imprinted practically every part of the United States, regardless of how young the victims were.
A 3-year-old boy in Florida died recently after shooting himself with a firearm. A three-year-old boy in California killed his one-year-old sister with a firearm. A 2-year-old boy died in Michigan after discovering an "unsecured firearm." A 6-year-old was tragically shot by a 9-year-old only last week in Florida. Black children continue to suffer disproportionately.
The rate of youngsters murdered by weapons increased by about 41.6% between 2018 and 2021. In 2021, there were more than 4,700 documented gun-related child deaths, representing an almost 9% rise over the previous year.
Between 2018 and 2021, the death rate by firearms in children increased by 41.6 percent.#CGTNAmerica https://t.co/GXQOznx6Uw

— CGTN (@CGTNOfficial) August 22, 2023
Researchers projected a drop in gun-related mortality among children in 2021, following a dramatic surge in 2020, which they attributed to pandemic-induced lockdowns and children being confined at home. Those projections, however, did not come true.
This was surprising to many of us, Sathya added that the country may have entered an alarming new baseline in which more gun deaths in youngsters will occur.
Homicides accounted for 64.3% of the 2021 fatalities, while suicides accounted for 29.9%, and unintentional injuries accounted for 3.5%. Children's gun deaths have disproportionately harmed communities of color.
Black children accounted for 67.3% of all gun-related fatalities, with an almost twofold increase in death rates since 2020. White children made up 78.4% of all gun-related suicides. Black youngsters accounted for half of all gun-related deaths.
A senior policy analyst at KFF, formerly known as the Kaiser Family Foundation, the discrepancies between Black and white children are consistent with previous findings.
Communities of color have seen a stark increase in these deaths compared to their white peers. Furthermore, she continued that adolescent survivors of gun-related injuries may confront extra obstacles besides their physical trauma. They are also more likely to suffer mental health issues and substance abuse disorders.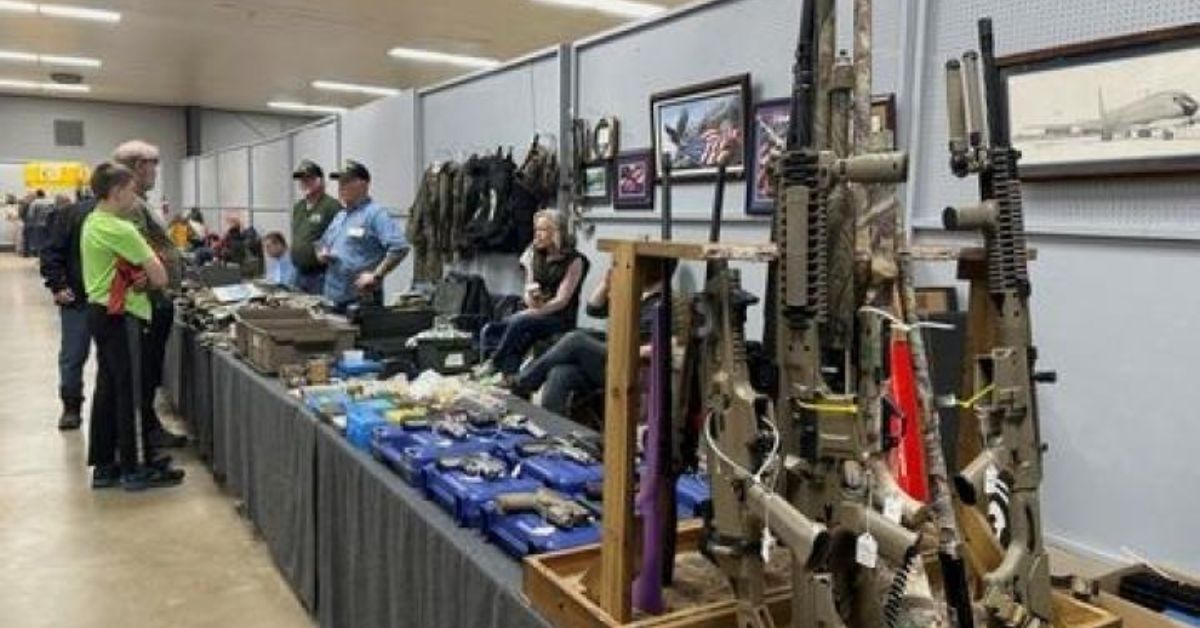 When studying gun-related deaths among children geographically, the data shows that southern states such as Louisiana, Mississippi, Alabama, and South Carolina, as well as Montana, bore heavier fatalities. However, researchers are beginning to detect increased rates in the Midwest.
In 2021, older teenagers aged 15 to 19 accounted for 82.6% of gun-related deaths. Greater poverty levels were associated with greater gun-related death rates across the United States.
Structural inequity, structural racism, social determinants of health, and food insecurity are all root drivers of violence, Sathya added, referring to gun violence.
Dr. Emily Lieberman, a doctor at Lurie Children's Hospital, and her husband and two children escaped the Highland Park Shooting in Chicago last year.
Lieberman regretted not being astonished by the most recent figures on kid gun deaths. But, due to lawmakers' lack of gun-control legislation, she expects the death toll will rise even more next year.
She remarked that countless children die perishing due to gun violence every day. It is affecting everyone, everywhere and only worsens.
Congress have prioritized juvenile mental health issues, such as extending school-based mental health services and offering trauma care.
Sathya said he had fought for improved background checks and safer weapon storage. He also stated that additional research was required into the core causes of gun violence.
He remarked that this issue doesn't affect everyone, but it does. The increase in gun injuries is affecting all communities." It makes no difference where you reside.
Conclusion:- If you have read this post, we would appreciate it if you would leave your feedback in the section that has been provided. You should look at our website, blhsnews.com.
If you're interested in reading about the recent news, you can check out the below links:-
Tyler is a passionate journalist with a keen eye for detail and a deep love for uncovering the truth. With years of experience covering a wide range of topics, Tyler has a proven track record of delivering insightful and thought-provoking articles to readers everywhere. Whether it's breaking news, in-depth investigations, or behind-the-scenes looks at the world of politics and entertainment, Tyler has a unique ability to bring a story to life and make it relevant to audiences everywhere. When he's not writing, you can find Tyler exploring new cultures, trying new foods, and soaking up the beauty of the world around him.