An accusation of child s*x abuse led to the arrest of a Redwood City man after a parent called the police.
According to investigators, the alleged predator worked for a summer program run at Fiesta Gardens International School at 1001 Bermuda Drive in San Mateo.
On Wednesday, a mother reported "inappropriate interactions" between her child and a summer program staff member. The San Mateo Police Department stated, "The Boys and Girls Club operated the summer school program at the school."
According to the authorities, Kevin Granados-Elizalde, 25, worked as an assistant site director for the Boys and Girls Club.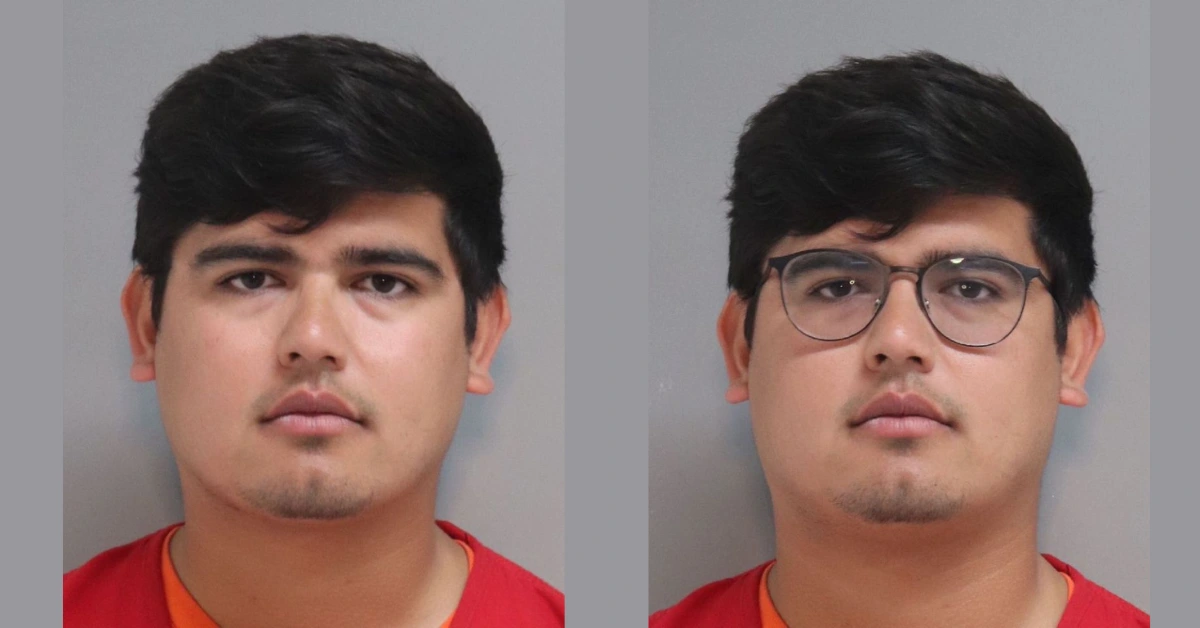 "Because of the magnitude and seriousness of the victim's statements, SMPD Detectives worked unceasingly," police recorded. The youngster, younger than 14 years old, has been s*xually molested, according to detectives.
According to the organisation's website, the Boys and Girls Club at Fiesta Gardens International School offers a free kindergarten through fifth-grade summer program.
Granados-Elizalde was detained and charged with numerous felonies, including arranging a meeting with a youngster for s*xual behaviour, engaging in lewd or lascivious behaviour with a child, utilizing a minor in indecent conduct, and having child p*rnography.
If you are interested to know more about this news, then see this tweeter post that KRON4 News shares:
A Redwood City man who was employed by the Boys and Girls Club has been arrested on child sex abuse charges after a parent of a child younger than 14 alerted the police. San Mateo authorities are looking for more potential victims. https://t.co/EuyyTGNmmZ

— KRON4 News (@kron4news) June 29, 2023
The San Mateo Police Department is still searching for additional potential victims as part of this continuing investigation.
Granados-Elizalde's appearance with and without spectacles is depicted in two mugshots that the police posted on Thursday.
According to inmate records, Granados-Elizalde was still being held as of Thursday afternoon in place of a $1.25 million bond. He is scheduled to appear in court for the first time on Friday at 1:30.
"This topic surrounding child sexual abuse can be difficult to discuss, but awareness is essential to protect our children," Police in San Mateo wrote.
You can also read about other recent news details we have covered:
The National Center for Missing & Exploited Children offered the following advice and precautions:
Pay attention to your kids. Pay carefully if they tell you they don't want to be with someone or go somewhere.
Spend some time conversing with your kids. Encourage open dialogue and develop your list-management skills.
Teach your children to say "no" to any contact or behaviour that makes them feel terrified, uncomfortable, or confused and to leave those circumstances immediately. If avoidance fails, educate your kids to kick, yell, and struggle. Teach kids to shout, "This person is not my father/mother/guardian," and promptly alert you or another trustworthy adult.
Pay attention to any shifts in your kids' attitudes or behaviour.
Some children may be forced to do something they don't know how to stop. Children may fear punishment, embarrassment, or losing family and friends' affection and respect.
Be patient, reassuring, and nonjudgmental if your kids discuss their issues. Listen sympathetically and help them obtain help.
Patricia Gault is a seasoned journalist with years of experience in the industry. She has a passion for uncovering the truth and bringing important stories to light. Patricia has a sharp eye for detail and a talent for making complex issues accessible to a broad audience. Throughout her career, she has demonstrated a commitment to accuracy and impartiality, earning a reputation as a reliable and trusted source of news.