Advocates for public education started raising the alarm on Tuesday night that state lawmakers were preparing to adopt a school voucher measure quickly. The Senate Bill 8 vote in the Texas House Public Education Committee is anticipated on Wednesday.
"At the same time this Legislature is hammering on parental empowerment, they are trying to sneak in a massive private school coupon under the noses of the vast majority of parents who love their kids' public school," Zeph Capo, president of the Texas American Federation of Teachers, stated in a statement through email.
School voucher programs provide families with state funding to send their children to schools other than the public ones. In prior legislative sessions, several Republican members attempted to enact this kind of legislation, but Democrats and rural Republicans thwarted them.
🚨 Texas House committee to hold surprise vote on school voucher bill 🚨 https://t.co/XWM93ac5pD via @beckyfogel #txlege

— Sergio Martínez-Beltrán (@SergioMarBel) May 10, 2023
But this year, Gov. Greg Abbott has joined Lt. Gov. Dan Patrick in strongly supporting education savings accounts as a school voucher. Patrick highlighted the bill's success in the Texas Senate, which he presided over, and said that Abbott had traveled the state to rally support for it.
"I have always believed in our public school system of over 8,000 campuses," Patrick said last month. "Many schools are great, most are good, but we also have those that are failing our students. That is why we need school choice for parents who want options other than their failing public school."
SB 8 was adopted by the Texas Senate in April and forwarded to the House, where it is anticipated to encounter more opposition. Last month, the House state budget proposal was amended to forbid the use of state funding for school voucher schemes by a vote of 86-52 by state representatives.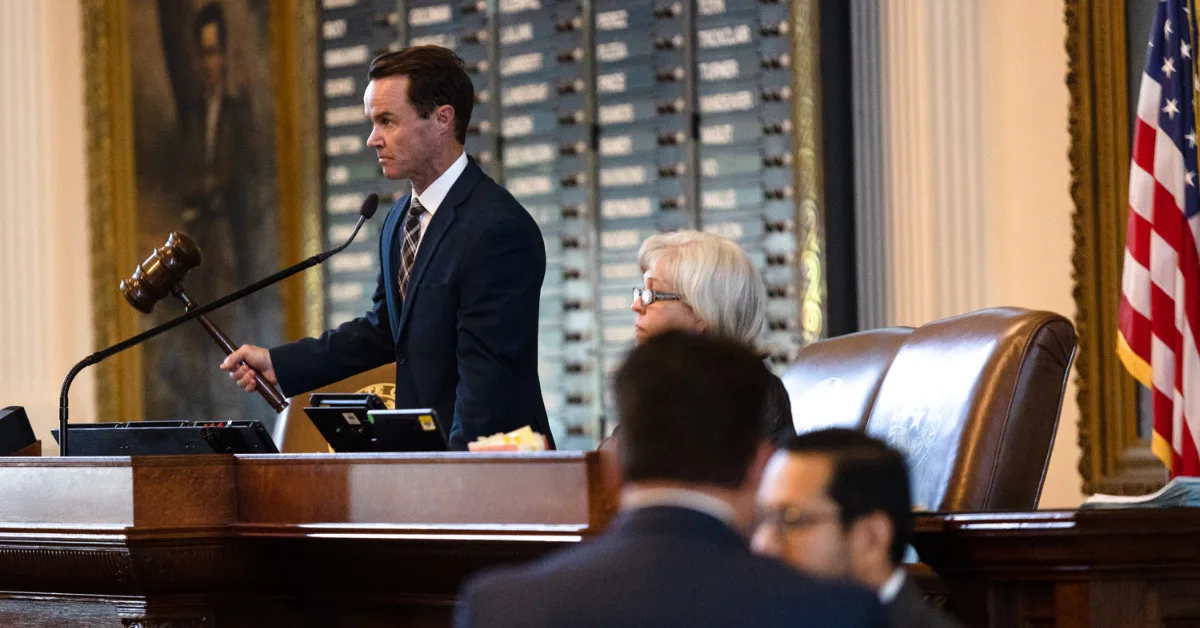 According to the state senators' plan, taxpayers would contribute $8,000 to help families pay for private school tuition and fees, a private tutor, uniforms, and textbooks.
The legislation also promised rural lawmakers $10,000 in state cash for each pupil who transfers to a district with fewer than 20,000 kids and uses a school voucher instead of their former community.
For five years, districts would receive that money. Over the next two years, it is estimated that the education savings account program that the Texas Senate passed will cost more than $500 million overall.
According to a bill summary KUT acquired, the version of SB 8 the House Public Education Committee is anticipated to vote on has an even heftier price tag of $800 million.
An 80-page committee substitute will either be advanced or not by the committee. Lawmakers utilize a committee substitute when they want to modify a bill substantially.
What's In The New Version Of SB 8?
Let's begin with the qualifications outlined in the Senate Bill 8 committee replacement. The eligibility requirements for education savings accounts are more stringent in the House version of the legislation. Students who are economically underprivileged or have a disability would both be eligible.
Additionally, students may be eligible if they attend a school that the Texas Education Agency rated as D or F "for one of the two most recent school years." Students with a sibling enrolled in the program for education savings accounts are also eligible.
You can also read out below posts that might be your interest:
The committee's alternative to SB 8 is more diverse than the original version, which would have given all children the same amount for an education savings account.
For example, pupils from low-income families and those with impairments would each receive $9,000 to attend nonpublic schools. Low-income students with impairments would receive at least $10,500. The education savings account would contain $7,500 for all other qualifying pupils.
Texas AFT's Capo criticized the House Public Education Committee for voting on the proposal without soliciting public input.
"This committee is about to vote on a brand new, 80-page bill they haven't read and haven't heard a single piece of testimony on. This feels desperate and frenzied — the worst circumstances under which to make public policy," he said.
The State Assessments of Academic Readiness, or STAAR, test will be phased out and replaced by the 2027–2028 school year, according to the committee's replacement for SB 8.
Patricia Gault is a seasoned journalist with years of experience in the industry. She has a passion for uncovering the truth and bringing important stories to light. Patricia has a sharp eye for detail and a talent for making complex issues accessible to a broad audience. Throughout her career, she has demonstrated a commitment to accuracy and impartiality, earning a reputation as a reliable and trusted source of news.