Tennessee lawmakers launched a special session on public safety on Monday, prompted by a deadly school shooting earlier this year, as hundreds of demonstrators marched on legislative grounds demanding reform.
Governor Bill Lee, a Republican, called the special session and asked lawmakers to strengthen so-called "red flag" legislation, which tries to make it more difficult for persons judged a threat to the public or themselves to obtain weapons. He has also advocated for mental health measures and the secure storage of firearms.
Republican lawmakers, who control a supermajority in Tennessee's legislative chambers, have continuously opposed new gun legislation and showed no indications of relenting on Monday, 21, claiming the measures violate people's constitutional right to own firearms.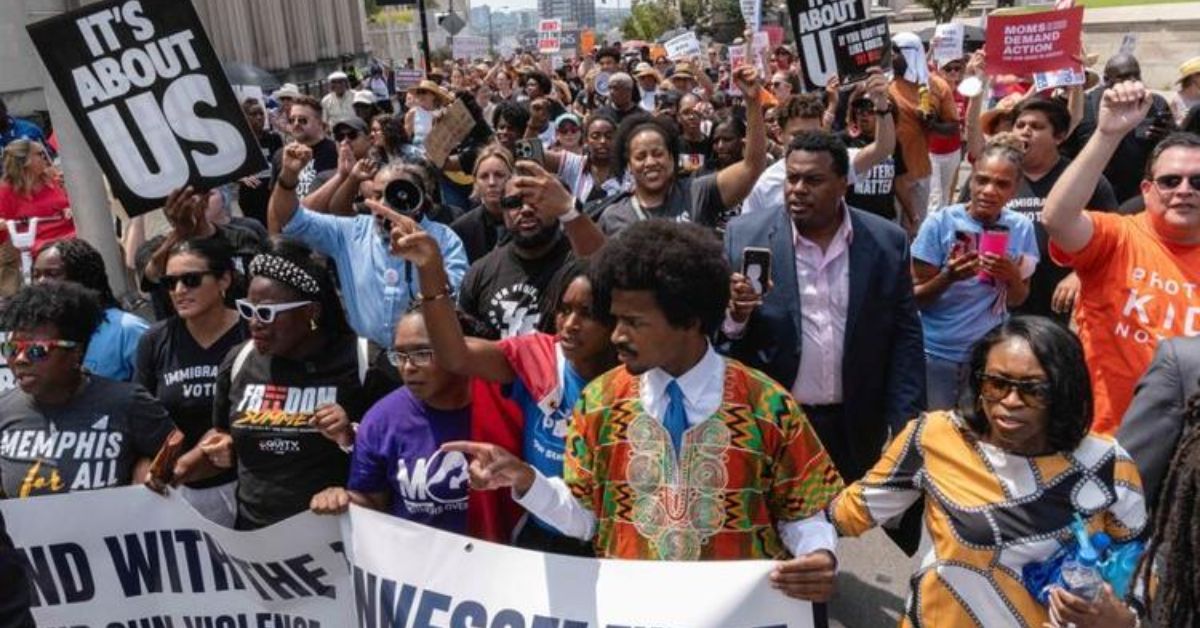 Instead of discussing gun concerns on Monday, 21 House members passed new rules imposing harsher penalties on politicians who violate House floor decorum standards.
Hundreds of demonstrators demanding stricter gun legislation marched on Nashville's state capitol. They were confronted by armed counter-protesters, including the far-right Proud Boys group members, who opposed any change.
Lee convened the special session in response to the March murder of three children and three staff members at Nashville's The Covenant School.
The horrible task of counting began before noon.

How many children and staff members had gone into Covenant School on Monday morning, and how many had come out alive after the gunshots?
https://t.co/b8dFZnoYPc via @rachelannwegner @mollym_davis @KeithSharonTN

— Melissa Brown (@itsmelissabrown) March 27, 2023
The shooting sparked heated protests at the state capitol, prompting the expulsion of two Democratic members who assisted in leading protests from the House floor. Both have since been reinstated.
After the tragic murders at The Covenant School, now is the moment for state lawmakers to turn statements of sympathy and prayers into action and leadership.
Tilll Then, keep yourself updated with all the latest news from our website, blhsnews.com.
Tyler is a passionate journalist with a keen eye for detail and a deep love for uncovering the truth. With years of experience covering a wide range of topics, Tyler has a proven track record of delivering insightful and thought-provoking articles to readers everywhere. Whether it's breaking news, in-depth investigations, or behind-the-scenes looks at the world of politics and entertainment, Tyler has a unique ability to bring a story to life and make it relevant to audiences everywhere. When he's not writing, you can find Tyler exploring new cultures, trying new foods, and soaking up the beauty of the world around him.