DENVER — According to soccer coach Kirk Bast, Wednesday's shooting at East High School was the third school-related shooting of his time as an educator.
"Shocked, and then to be honest I'm angry," Bast said. "It brings things back up, that's for sure."
For ten years, Bast has coached soccer at East High School. He claimed to know the two faculty members who were shot despite not being at the school on Wednesday when the attack occurred.
"I think about what heroes those two gentlemen are because who knows what that kid would have done with that gun today," he said.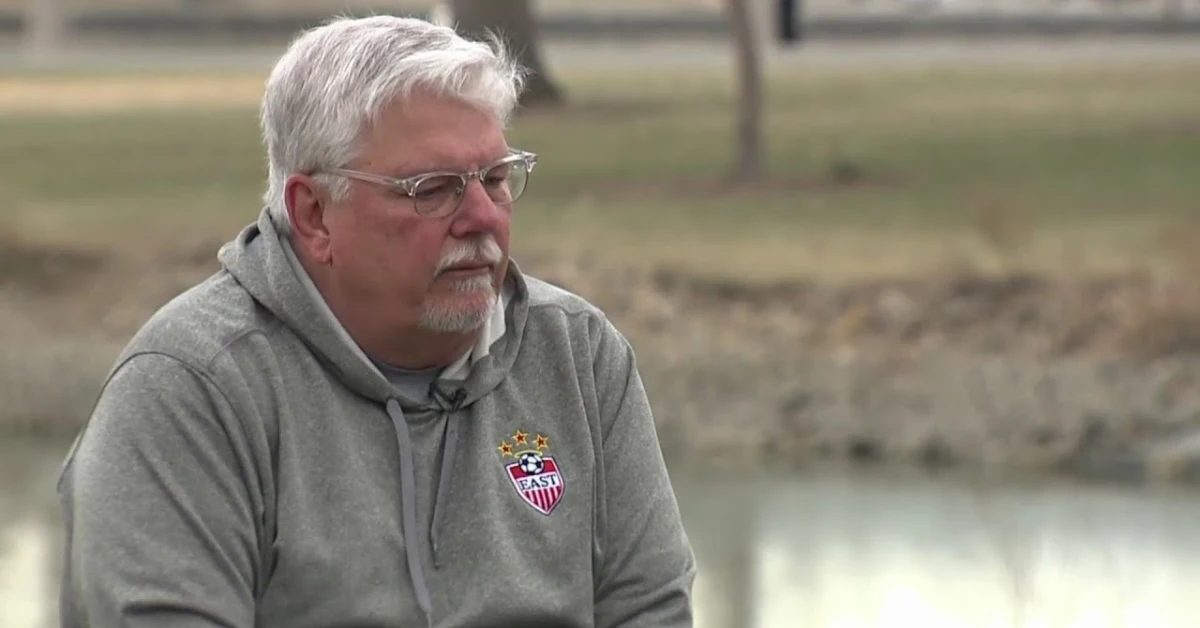 He predicted that East students will require additional assistance and support as they processed what occurred outside of their classrooms during the coming weeks.
"What people don't realize with this is, it's the day off and it's many days after," Bast said.
Luis Garcia, one of his soccer teammates, was shot outside East High School five weeks ago. A few days later, the 16-year-old passed away.
"The funeral was just Saturday," Bast said. "This happened to a good kid. And here we are again with innocent victims."
Arapahoe High School Shooting In 2013
Sadly, Bast has already had a school shooting.
"I was a counselor in the counseling department at Arapahoe [High School] the day of the shooting," he said.
"I was in lockdown … Another counselor and I grabbed tripods because he was a basketball coach and we're like if we gotta defend these kids in our office, we need something and it makes me think a little bit about today."
A kid with a gun opened fire inside Arapahoe High School in December 2013. Before committing himself, he killed Claire Davis, a 17-year-old girl.
"The entire incident lasted about 80 seconds but we had kids for months, for years, that felt like he was outside their classroom. But their perception is their reality and that's what East will be facing now," Bast said.
He stated that he thinks more can and ought to be done to safeguard students.
"The SROs were pulled from DPS schools and that's throwing the baby out with the bathwater," Bast said. "Our SRO, James Englert, was my hero. He ran to the gunfire. He went into the library where the gunman was. He put his life on the line for me, for kids, for everybody who was there."
Here are more recent articles of the school news as per following:
He said that he hopes policymakers and politicians take students' worries seriously.
"I really hope the state legislators don't look upon the kids who marched on the Capitol as, isn't that cute? These kids really care about something. That they take it personally and they look at it as if it's their child," Bast said.
Lastly, he expressed his hope that the community will remember the victims and not just the statistics as discussions about how to stop similar tragedies in the future progressed.
"As long as we remember everyone as people, it's a lot easier and if we can find a person in our life who is your Luis, who is your dean, your teacher, whoever makes a difference to you and we can look at it in that regard then I think we'll move, we'll come to action," Bast said.
Patricia Gault is a seasoned journalist with years of experience in the industry. She has a passion for uncovering the truth and bringing important stories to light. Patricia has a sharp eye for detail and a talent for making complex issues accessible to a broad audience. Throughout her career, she has demonstrated a commitment to accuracy and impartiality, earning a reputation as a reliable and trusted source of news.