This Sunday, a memorial service honoring two volunteers killed in action in 1923 will be held at the location of the Foilduff battle by the North Tipperary Republican Monuments Committee.
On March 27, 1923, two Republican volunteers, Matt Ryan of Boher and John Sheehy of Killalane, Ballinahinch, were slain by Free State forces in a raid near "The Rebel's Den" in Foilduff, Rearcross.
On a modest farm near Boher, Matt Ryan was raised. The 1893-born son of Con and Mary (née Powell) went to Ballynahinch School and had three brothers and three sisters.
Before managing Musgraves in Cork city, he worked as a teenager in Tom Hogan's grocery store on Castle Street in Nenagh.
Regrettably, the farm had to be sold. Therefore his mother and sisters departed for America from Boher. Matt's brothers, Con, John, and Ben, were active in the IRA and continued to struggle for independence. (Later, the house's women returned and purchased the property.)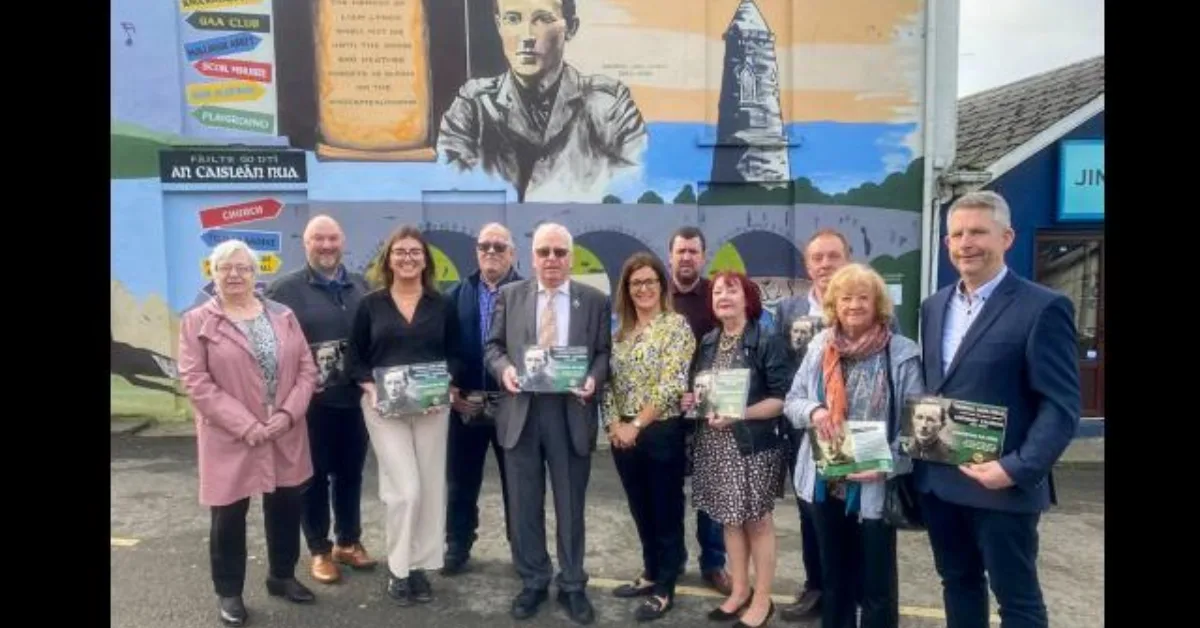 John Sheehy of Killalane was the son of Michael and Nora (nee Ryan, Curraghmore).
He was raised on the family farm with his sister and three brothers. John's home has a strong Republican-leaning. His brother Paddy was imprisoned in The Curragh and went on a 45-day hunger strike there.
The Sheehy family of Bushfield was forced out of their home during the American Civil War, and Free State soldiers used it as their regional headquarters.
John Sheehy and Matt Ryan both enlisted in the neighborhood IRA groups. Both individuals supported the Republican cause and fought against the Free State after the treaty of 1921.
John was given the assignment of purchasing weapons at the outbreak of the Civil War. His brigade permitted him to travel to Dublin with significant money.
He successfully transported a sizable shipment of arms to the north Tipperary. Their opposition to treaties meant they had to live on the run.
The residents of Kilcommon's townlands offered the volunteers safe housing. When a local tailor named Farrell decided to leave Knockahopple, he went to the IRA and showed them the use of his home. It quickly became "The Rebel's Den," the IRA's regional headquarters.
On the evening of March 26, 1923, Matt Ryan and John Sheehy were both billeted in the Foilduff hills.
Along with fellow volunteers Patrick Hughes and Stephen Davern, John Sheehy stayed at the Kanes' home (Dublin).
Matt Ryan, who had been hurt two weeks earlier at Tullamoylan, Dolla, in a Free State ambush, was 50 yards away at Tim Hayes' home with Sean Gaynor and Jim "Jennet" Murphy. (Sonny O'Neill and Paddy Ryan Lacken stayed in O'Dwyer's house, which was nearby.)
The morning after was cloudy when a detachment of 24–25 Free State soldiers left the barracks at Silvermines to conduct a house-raiding operation in the neighborhoods of Curryquinn, Bolingbrook, Knockahopple, and finally Foilduff. Many were ex-British troops.
The soldiers, who would typically have been seen from a distance on the hills, were well-hidden by the fog.
They arrived at Hayes' home before Eileen Murphy, Tim's niece, who was working in the yard, spotted them and called for help. The soldiers were firing upon her as she was running into the house.
The half-dressed Republicans fled the house while exchanging fire with the military after being caught off guard. During this exchange, John Sheehy was fatally injured and received a terrible head wound.
Matt Ryan left the house at Kane's and was retreating with Pat Hughes and Stephen Davern across the open mountain. They took a risky route because they were so exposed.
Unfortunately, they were discovered by a Free State advance party about a mile away. From their elevated position atop Prisiun hill, the soldiers opened fire on the IRA members.
Matt yelled, "I'm struck," and collapsed to the ground as the men fled. The opposing fire pinned him down when Pat Hughes returned to save his colleague. The troops discovered Matt had passed away and took him prisoner there.
Read more latest articles of news we posted:
Hughes and a soldier dragged him back to Hayes' house using a stretcher they had constructed from a cape and some weapons.
Sonny O'Neill and Paddy Lacken had traveled from O'Dwyers to help their friends as they returned. When they noticed Pat Hughes among them, they held off on attacking the Free State soldiers.
Locals afterward laid both dead men out in Kane's home. The choice was made to awaken them that evening. But, the soldiers returned, took the bodies, and drove them back to the barracks in Nenagh in their wagon.
According to the locals, the remains were left out in the yard during that chilly, icy night. The memorial service is scheduled for this Sunday, March 19, at 2 pm.
Patricia Gault is a seasoned journalist with years of experience in the industry. She has a passion for uncovering the truth and bringing important stories to light. Patricia has a sharp eye for detail and a talent for making complex issues accessible to a broad audience. Throughout her career, she has demonstrated a commitment to accuracy and impartiality, earning a reputation as a reliable and trusted source of news.