A faculty member was slain by a shooter at the University of North Carolina at Chapel Hill on Monday, 28, August, 2023.
UNC Police received a 911 call concerning shots fired at the Caudill Labs building on campus just after 1 p.m. EDT, UNC Police Chief Brian James at a news conference on Monday evening. A chemistry department is housed at the Caudill Labs building, which is close to the campus's core.
Breaking News: An assailant fatally shot a faculty member in a laboratory at the University of North Carolina at Chapel Hill on Monday, the authorities said. https://t.co/clFgWD8aCm

— The New York Times (@nytimes) August 28, 2023
When police arrived, they discovered that a faculty member had been shot and died. Police will not provide any other information about the victim as they seek to contact the victim's family members.
The only death in the incident was a staff member, and no other injuries were reported. Police identified a suspect and took him into custody. Police will not publicize the suspect's identity until formal charges are filed.
After the suspect was captured, the campus-wide lockdown initiated by the gunshot was maintained while police established the suspect's identity and searched for the weapon, which has yet to be found. Students at UNC were given the all-clear shortly but police advised them to remain away from Caudil Labs.
The motivation for the shooting is yet unknown, and the investigation is expected to take several weeks. UNC Chancellor Kevin Guskiewicz expressed his condolences to the dead faculty member's family.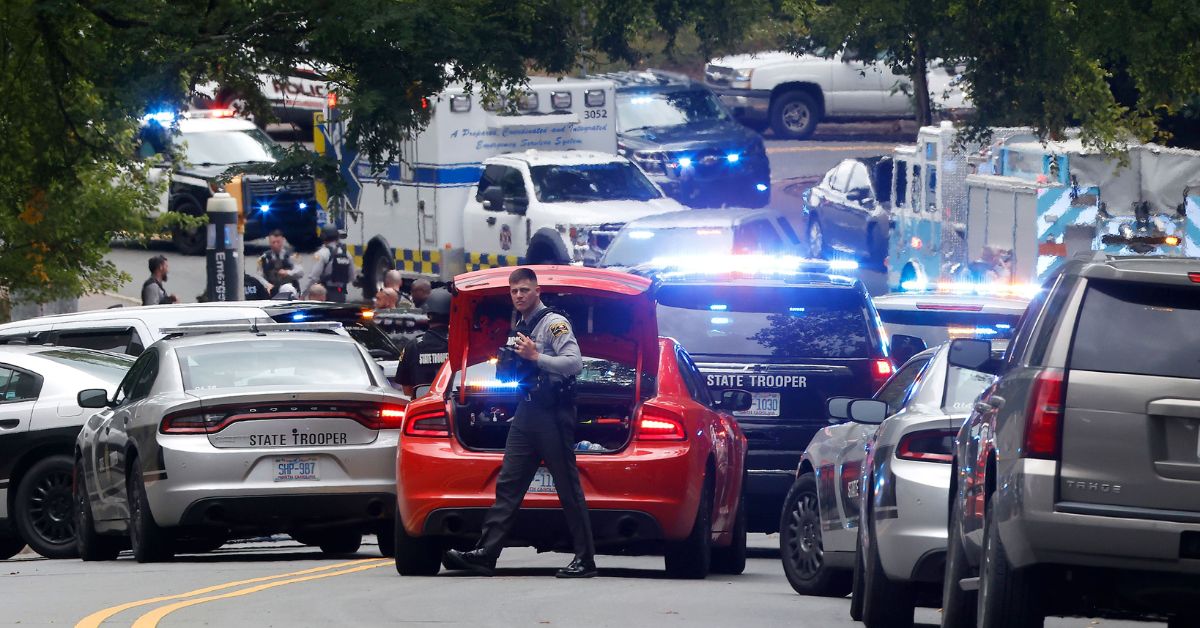 This shooting undermines the trust and safety that we all take for granted on our campus. Mayor Pam Hemminger described Monday as a "sad day" for the university and town.
We are heartbroken for the UNC students, faculty, and staff whose sense of safety on their beautiful campus was shattered by the day's events, as well as for those children, teachers, and staff who had to lock down on their first day back at our local schools. Classes and events at UNC have been canceled for the remainder of Monday and all of Tuesday.
Other nearby schools announced that they, too, had received the all-clear to allow children to depart. Chapel Hill-Carrboro City Schools in North Carolina announced on social media that the "dismissal process for elementary and middle school students will now begin. High schools will be dismissed at their regular times.
"I have spoken with Orange County Sheriff Blackwood and Dept. of Public Safety Secretary Buffaloe and pledged all stat resources to capture the shooter and protect the UNC campus," he wrote on social media.
— Governor Roy Cooper (@NC_Governor) August 28, 2023
Conclusion:- For more latest updates, stay connected with us always. Check out blhsnews.com for the most recent news on your favorite stars. You should save our site to your bookmarks so you can return to read our most recent posts as soon as they become available.
Check out the posts below if you're interested in reading more about the news:-
Patricia Gault is a seasoned journalist with years of experience in the industry. She has a passion for uncovering the truth and bringing important stories to light. Patricia has a sharp eye for detail and a talent for making complex issues accessible to a broad audience. Throughout her career, she has demonstrated a commitment to accuracy and impartiality, earning a reputation as a reliable and trusted source of news.