When fatal gun violence engulfed the University of North Carolina at Chapel Hill campus on Monday, Emmy Martin received a barrage of text messages from family and friends asking whether she was okay.
While under lockdown in the journalism school's library, she felt that this frightening occurrence, which broke the students' sense of security and took the life of Zijie Yan, an associate professor in the applied sciences department, deserved an equally dramatic response.
Martin, who was in her second week as editor-in-chief of the student newspaper The Daily Tar Heel at the time, came up with the idea of presenting on the cover a string of real text messages exchanged by students to depict the torturous hours on lockdown.
Caitlyn Yaede, the Tar Heel's print managing editor, uploaded a copy of Wednesday's front page, which soon went viral on social media and was widely lauded for the feelings it caused.
The front page of tomorrow's @dailytarheel –

I shed many tears while typing up these heart-wrenching text messages sent and received by UNC students yesterday. Our campus was on lockdown for more than three hours.

Beyond proud of this cover and the team behind it. pic.twitter.com/2gE51TrHZ8

— Caitlyn (she/her) (@caitlyn_yaede) August 30, 2023
President Joe Biden also responded, sharing the first page on social media.
This was the front page of UNC-Chapel Hill's Daily Tar Heel.

No student, no parent, and no American should have to send texts like these to their loved ones as they hide from a shooter.

I'll continue to do all I can to reduce gun violence and call on Congress to do the same. pic.twitter.com/nkLUBUTaNq

— President Biden (@POTUS) August 30, 2023
To see people respond so viscerally and people saying, 'This made us cry,' made all of us on the staff realize our impact, Martin, 20, added. Every one of us has cried. As a student and a writer, it's been a lot to comprehend, and it's really helped rejuvenate us.
But the idea for the main page did not strike me at once. The Tar Heel is published online daily, but in print only once a week. This week's print edition was supposed to come out on Wednesday and would include a 16-page preview of football season at UNC's main campus.
The shooting, on the other hand, took precedence. The newspaper's employees provided live updates on its website during the lockdown. I immediately went into journalism mode, Martin recalled while under lockdown.
I'm not sure if that was the best way to cope, but we needed to get this information out to our community while combating misinformation on social media.
Later that day, after UNC police issued an "all clear" on campus, Martin said she and other paper executives began planning the print edition for Wednesday. They discussed front-page concepts and concluded that anything basic, such as a two-word headline, may be engaging.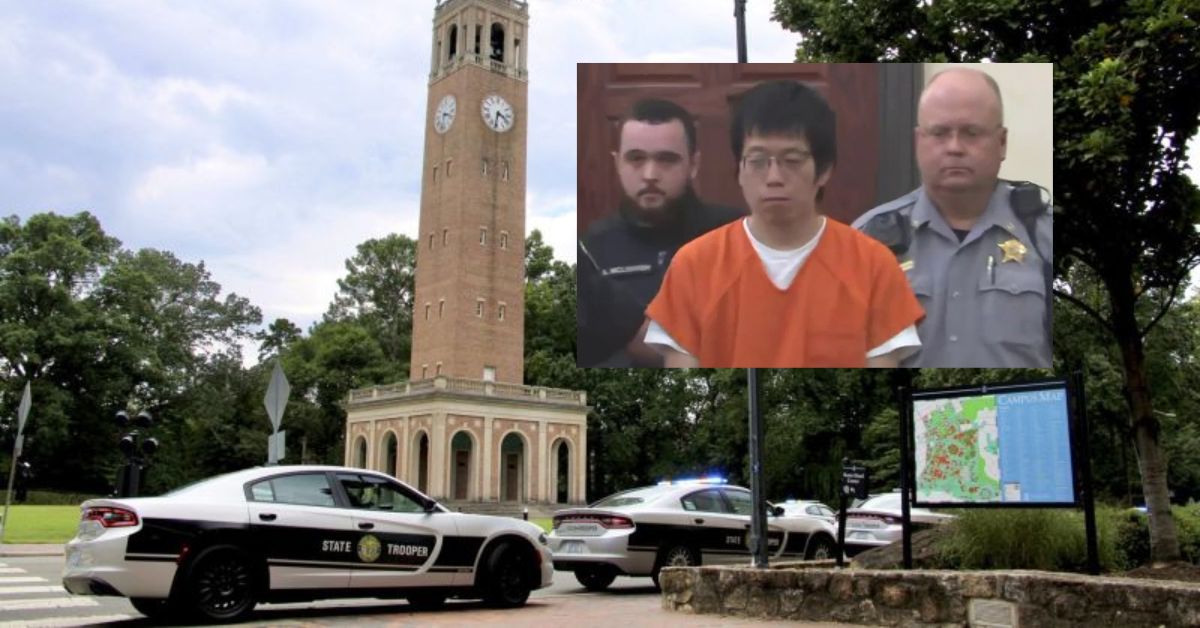 She immediately texted Yeade her idea, and the next morning she asked the paper's staff to email her all of the texts they received during lockdown. The staff then went to work selecting the ones that best captured the uncertainty and life-or-death sensations of that moment.
Martin's response has been amazing for the Tar Heel's 37 editors and staff, who are editorially and financially independent of the institution. She claimed that university administrators did not contact the paper about the front page. The school did not respond to an NBC News request for comment.
Martin stated that the focus is now on continuing coverage of the shooting, including stories on the professor who was slain, students' mental health, and how various entities, from police to the university itself, responded.
The accused assailant, a doctoral student in the professor's research department, was charged with first-degree murder and possessing a firearm on educational grounds. Next month, a probable cause hearing is scheduled. Police stated Tuesday that they are still trying to piece together a motive.
UNC classes were set to resume on Thursday. This is definitely a sobering experience, after testing positive for Covid and being quarantined in her room. But now I see why our work is so important.
Conclusion:- For more latest updates, stay connected with us always. Check out blhsnews.com for the most recent news on your favorite stars. You should save our site to your bookmarks so you can return to read our most recent posts as soon as they become available.
If you're interested in reading about the recent news, you can check out the below links:-
Tyler is a passionate journalist with a keen eye for detail and a deep love for uncovering the truth. With years of experience covering a wide range of topics, Tyler has a proven track record of delivering insightful and thought-provoking articles to readers everywhere. Whether it's breaking news, in-depth investigations, or behind-the-scenes looks at the world of politics and entertainment, Tyler has a unique ability to bring a story to life and make it relevant to audiences everywhere. When he's not writing, you can find Tyler exploring new cultures, trying new foods, and soaking up the beauty of the world around him.