Virginia stated On Monday, 28, August, 2023 that it will memorialize Devin Chandler, Lavel Davis Jr., D'Sean Perry, and their families with a special pregame ceremony before their UVA Strong football game against James Madison.
Chandler, Davis, and Perry were shot and killed on a charter bus returning to school after a field trip to Washington, D.C. in November. Two other people were shot and survived, including running back Mike Hollins, who returned to the field against Tennessee last weekend.
UVA Strong's game The Cavaliers' first home game since Nov. 12, 2022, a day before the players were assassinated, is on Saturday, 2, 2023. As they enter Scott Stadium, the first 35,000 supporters will be given orange UVA Strong T-shirts. Fans are encouraged to dress in orange.
Tennessee will wear helmet decals to honor the victims of the 2022 University of Virginia shooting during its game against UVa on Saturday.

There will be a moment of silence prior to the game as the Cavaliers play for the first time since the shooting. https://t.co/SEkbnpx4Ha

— Mike Wilson (@ByMikeWilson) August 28, 2023
The UVA Strong logo will be displayed in the north end zone and the names Chandler, Davis, and Perry will be painted on the field's perimeter.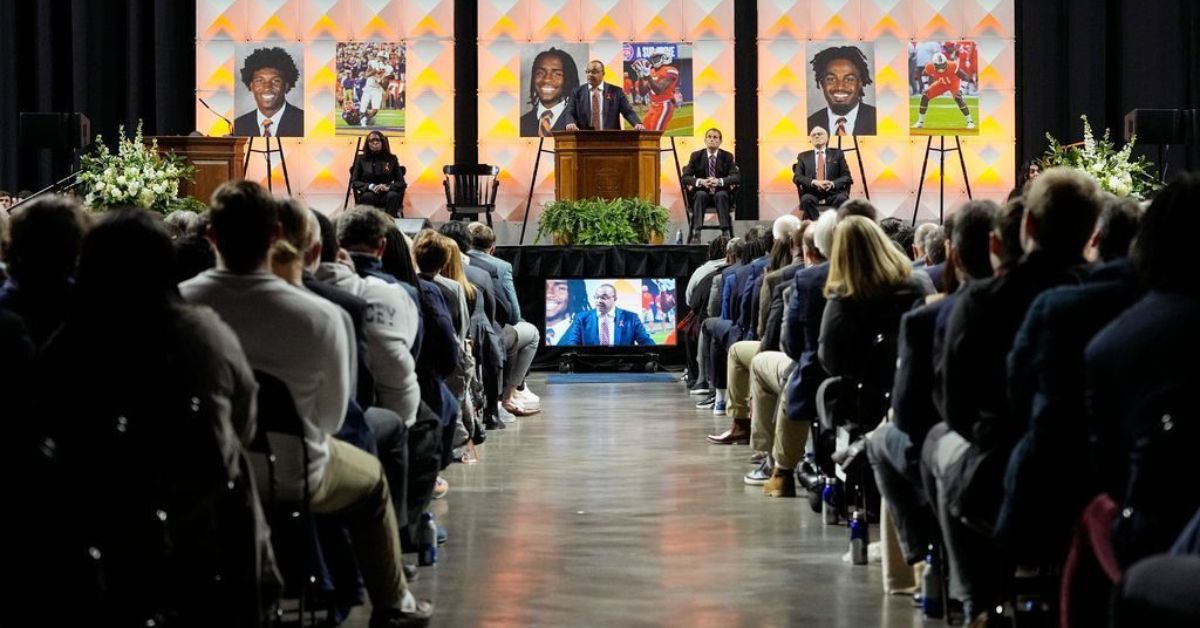 A memorial tree planting and plaque dedication commemorating Chandler, Davis, and Perry will also take place on their campus on Friday, 1, September, 2023 on the Arts Grounds.
If staying up-to-date with the latest news intrigues you, these posts are worth a read:-
There will also be a pep rally on Friday, 1, September, 2023 with the entire football team in attendance.
Christopher Darnell Jones Jr., a former University of Virginia student who was on the field trip, has been charged with ten counts, including three counts of second-degree murder, five counts of using a handgun in a first felony offense, and two counts of malicious wounding. Jones' case will be heard by a grand jury.
Conclusion:- For more latest updates, stay connected with us always. Check out blhsnews.com for the most recent news on your favorite stars. You should save our site to your bookmarks so you can return to read our most recent posts as soon as they become available.
Tyler is a passionate journalist with a keen eye for detail and a deep love for uncovering the truth. With years of experience covering a wide range of topics, Tyler has a proven track record of delivering insightful and thought-provoking articles to readers everywhere. Whether it's breaking news, in-depth investigations, or behind-the-scenes looks at the world of politics and entertainment, Tyler has a unique ability to bring a story to life and make it relevant to audiences everywhere. When he's not writing, you can find Tyler exploring new cultures, trying new foods, and soaking up the beauty of the world around him.