A masked white guy with at least one firearm with a swastika fatally shot three Black individuals inside a Florida business on Saturday, 27, August, 2023 in an incident with an obvious racial intent.
The shooting inside a Dollar General in a predominantly Black neighborhood killed two men and one woman and was racially motivated.
In addition to carrying a gun with a painted insignia of Germany's genocidal Nazi government of the 1930s and 1940s, the shooter made racist sentiments before the attack. He committed suicide on the spot.
The incident occurred on the same day that thousands of people flocked to Washington, D.C., to commemorate the 60th anniversary of the 1963 March on Washington for Jobs and Freedom, where Rev. Martin Luther King Jr. delivered his iconic "I Have a Dream" address.
A white gunman who killed three people at a Jacksonville, Florida, dollar store targeted Black people in a racist attack. The shooting came on the same day thousands visited Washington, D.C., to attend the 60th anniversary of the 1963 March on Washington. https://t.co/8drtI7NaSD

— The Associated Press (@AP) August 27, 2023
Rudolph McKissick, a member of Sharpton's National Action Network's national board. Nonetheless, his reactions to the shooting touched on concerns raised by the civil rights leader.
The irony is that on the 60th anniversary of Dr. Martin Luther King when he stood up and spoke about a dream for racial equality and love, we still live in a country where that dream is not a reality. That dream has now been replaced by bigotry.
The shooter, who was in his twenties, wore a bullet-proof jacket and carried a Glock handgun and an AR-15 semi-automatic rifle. Waters stated that he acted alone and that there was no proof that he was part of a group.
Shortly before the attack, the shooter sent written statements to federal law enforcement and at least one media outlet, with evidence indicating that the attack was planned to commemorate the fifth anniversary of the murder of two people during a video game tournament in Jacksonville by a shooter who also killed himself.
Officials did not immediately release the names of the victims or the gunman. Local media identified a guy as the shooter but had not independently confirmed his identity by early on Sunday 27, August, 2023 Just before 2 p.m., the shooting occurred within a mile of Edward Waters campus, a small historically Black campus.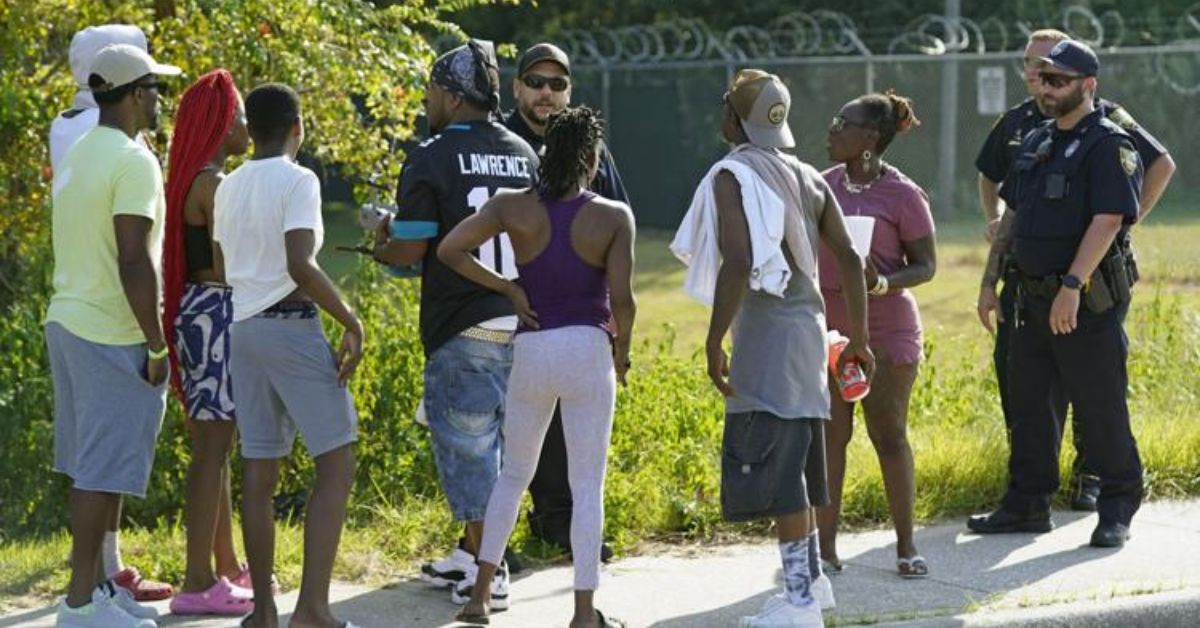 A security officer saw the man near the school's library and asked for identification. He was asked to leave and returned to his car when he refused. He was seen putting on the bullet-resistant vest and mask before leaving the campus, but it was unclear whether he had planned an attack on the university.
Shortly before the incident, the gunman texted his father, instructing him to check his computer, where he discovered his writings. The family called 911, but the shooting had already begun.
This is a dark day in the history of Jacksonville. Hate has no place in this community adding that the FBI was aiding with the probe and has initiated a hate crime investigation. "I am sickened by this cowardly shooter's personal ideology.
Mayor Donna Deegan expressed her heartbreak. This is a neighborhood that has been through a lot. This is so often where we end up. This is something that should and must not continue to happen in our community.
McKissick, a Baptist bishop and senior pastor of Jacksonville's historic Bethel Church, said the massacre occurred in the New Town community, which now needs love and affirmation.
As it began to unfold, and I began to see the truth of it, my heart ached on several levels saying that the shooting looks to be an extension of the state's racial division, which he says has been exacerbated in part by Gov. Ron DeSantis.
This divide exists as a result of the ongoing disenfranchisement of Black people and a governor who is really propelling himself forward through bigoted, racially motivated, misogynistic, xenophobic actions to throw red meat to a Republican base.
DeSantis, who spoke with the sheriff over the phone from Iowa while campaigning for the Republican presidential candidate, condemned the shooter's racist motivation and referred to him as a "scumbag."
McKinnis stated that the shooting site was chosen because it was close to Edward Waters University, where students were imprisoned in their dorms for several hours.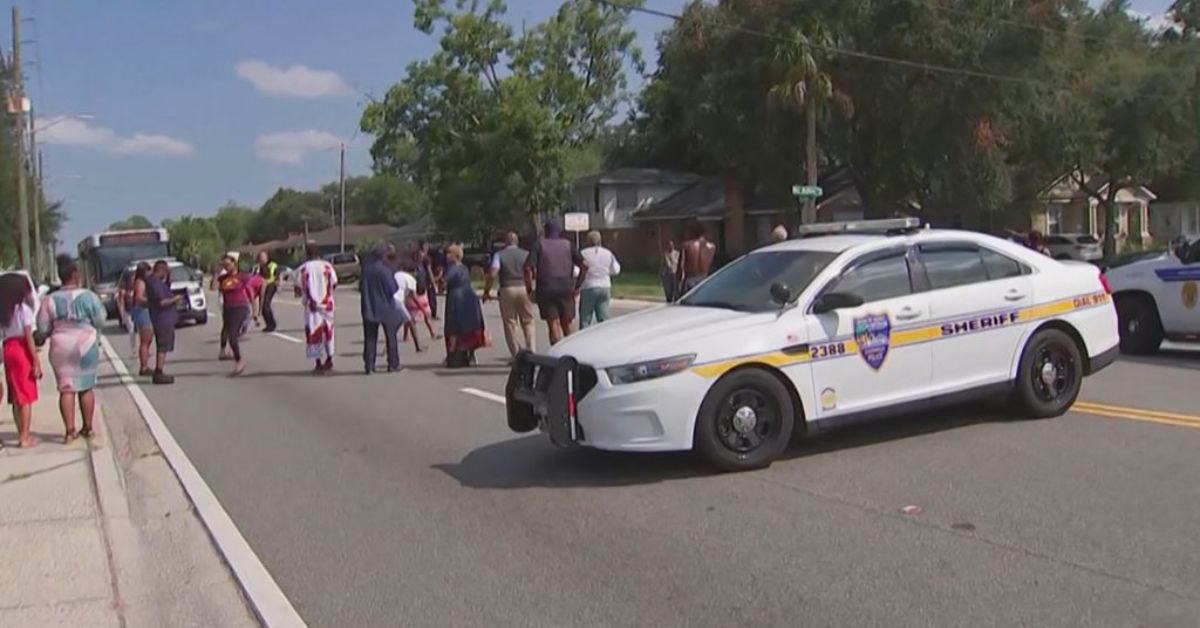 The attack on a store in a primarily Black neighborhood is reminiscent of previous shootings against Black Americans, including those at a Buffalo, New York, grocery in 2022 and a historic African Methodist Episcopal church in Charleston, South Carolina, in 2015.
The Buffalo shooting, which murdered ten people, is notable as one of the bloodiest targeted attacks on Black people in US history by a lone white gunman. The shooter was condemned to life in prison with no chance of release.
The incident in Jacksonville occurred a day before the 63rd anniversary of the city's infamous Ax Handle Saturday when 200 Ku Klux Klan members attacked Black protestors holding a nonviolent sit-in against Jim Crow laws prohibiting them from entering white-owned stores and restaurants.
The cops waited until a Black street gang arrived to battle the Klansmen, who were armed with bats and ax handles. Only people of color were arrested.
Marsha Dean Phelts, a Jacksonville resident who was in Washington for the Martin Luther King Jr. commemoration, described the shooting as a death blow.
Phelts, who is Black, said the horrific shooting heightened her understanding of Florida's history of racial tensions. The 79-year-old widow lives on Amelia Island, a segregated African-American beach town in Nassau County founded in 1935.
We couldn't go to public parks and public beaches unless we owned our own, referring to the state's previous institutional prejudice. You did not have access to things that your taxes pay for.
Another Jacksonville resident, LaTonya Thomas, 52, who was traveling a charter bus home after the Washington remembrance, said she wouldn't let the shooting dampen her enthusiasm after the wonderful experience, but she was heartbroken by the tragedy.
We took this long journey from Jacksonville, Florida, to be a part of history. When I was told that there was a white shooter in a predominantly Black area, I felt like it was a targeted situation.
Thomas stated that she was able to contact a close family friend who worked at the store and establish that the person was not working at the time of the incident.
Conclusion:- Till Then, keep yourself updated with all the latest news from our website blhsnews.com.
Check out the posts below if you're interested in reading more about the news:-
Tyler is a passionate journalist with a keen eye for detail and a deep love for uncovering the truth. With years of experience covering a wide range of topics, Tyler has a proven track record of delivering insightful and thought-provoking articles to readers everywhere. Whether it's breaking news, in-depth investigations, or behind-the-scenes looks at the world of politics and entertainment, Tyler has a unique ability to bring a story to life and make it relevant to audiences everywhere. When he's not writing, you can find Tyler exploring new cultures, trying new foods, and soaking up the beauty of the world around him.