Months after a 15-year-old boy was discovered shot in a bathroom at Colonel Zadok Magruder High School, more information is now available.
DeAndre Thomas was shot on January 21 while attending school and was transferred to a neighboring hospital in severe condition. For several hours, the high school was on lockdown as administrators, and the police looked into the matter.
After being apprehended by police, Steven Alston Jr., 17, was charged as an adult with attempted second-degree murder, first-degree assault, using a firearm to commit a felony or violent crime, having a dangerous weapon on school grounds, and having a gun in his hands during a minor.
Also, Check
Months after the shooting, Montgomery County Public Schools (MCPS) issued an "after-action" report. To read the entire report, click here.
According to MCPS Director of Communications Chris Cram, the study is being made public to provide the community with a better understanding of what happened and what is being done to put the lessons learned into practice.
Chief Security Officer of MCPS Edward A. Clarke outlines the circumstances leading up to the shooting in the after-action report.
The report states that soon before 1 p.m., the high school security team leader (STL) discovered Thomas in a boy's restroom after observing pupils fleeing.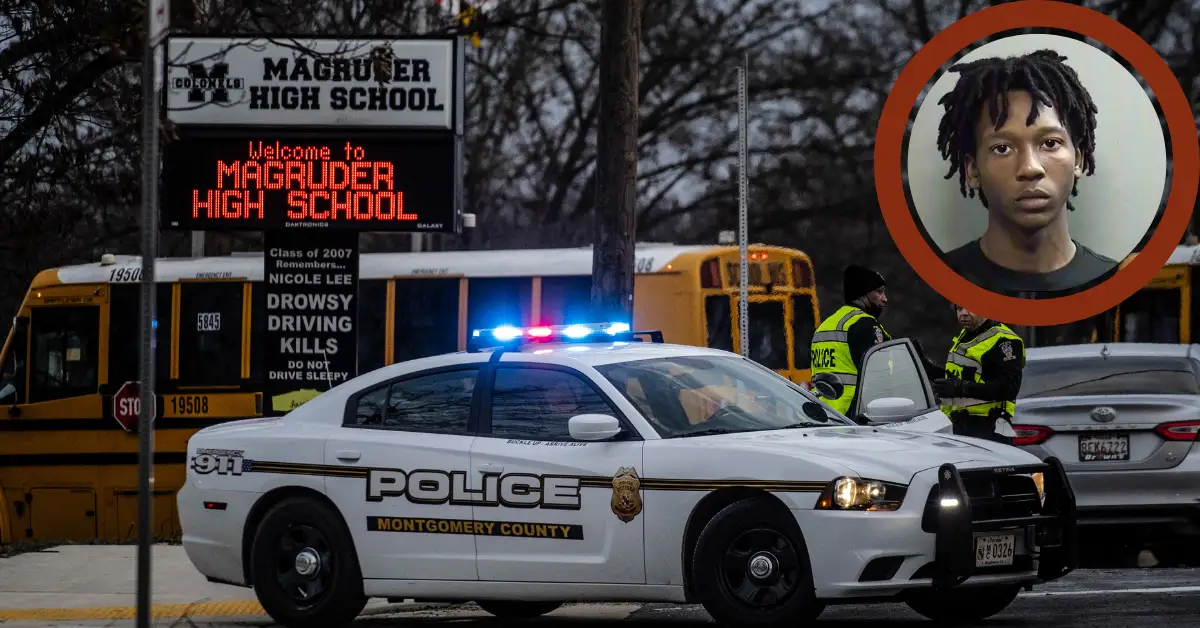 While doing his rounds, the STL "noticed pupils scurrying from the hallway away from the C-Hall boy's bathroom, which drove him to examine the situation," the report states.
Other students fled from the restroom as the STL entered and discovered Thomas suffering from a gunshot wound to the lower abdomen/pelvis. Thomas was saved thanks to the STL's use of a "Stop the Bleed Kit" on hand.
A "Stop the Bleed Kit" was created in collaboration with manufacturers in the hemorrhage control business and the military, claims the Stop the Bleed website. Items to aid in making a tourniquet and aiding in bleeding management are included in a basic kit. To find out more, click here.
'Felt like my heart was ripped out my chest': Mother of Magruder High School shooting victim opens uphttps://t.co/5i7q1378L5

— Stephanie Ramirez (@RamirezReports) January 19, 2023
As a result of Thomas refusing to tell the STL what had happened to him or who the other kids in the bathroom were, officials deemed the initial situation as "complex."
None of the students who fled ever reported what happened or made an effort to seek Thomas's medical help. Stay tuned with us for the latest updates like this only The Express.