Friday saw a packed house at the fourth listening session of the Department of Interior's year-long Road to Healing Tour, which tribal members and boarding school survivors attended.
U.S. Secretary of the Interior Deb Haaland (Laguna Pueblo) and Assistant Secretary of the Interior for Indian Affairs Bryan Newland held a listening session at the Gila River Indian Community (Bay Mills Indian Community). Stephen Roe Lewis, the governor of the Gila River Indian Community and the secretary of the National Congress of American Indians (NCAI), introduced Secretary Haaland.
Lewis stressed during his welcome remarks that the Road to Healing Tour is welcome since there is no longer a need to keep silent about what occurred in Indian boarding schools.
"Through our collective voices, we will raise awareness and make a change," Lewis said. "And we must because we must continue to do everything we can to heal prior generations and protect our children and our communities. Ongoing policies, even today, threaten our beautiful, precious native children, like efforts to overturn the Indian Child Welfare Act (ICWA) by those who are still trying to remove our children from our families and our tribal communities."
Representative Ruben Gallego (D-AZ) and Governor Katie Hobbs (D) of Arizona attended the ceremony, along with Deb Parker (Tulalip Tribes), CEO of The National Native American Boarding School Healing Coalition (NABS). According to Haaland, Hobbs was the first governor to attend a Road to Healing event, and she was thanked for being there.
Recent Post:-
Haaland also expressed gratitude to the descendants of boarding school survivors for being willing to share their tales, despite how upsetting they might be.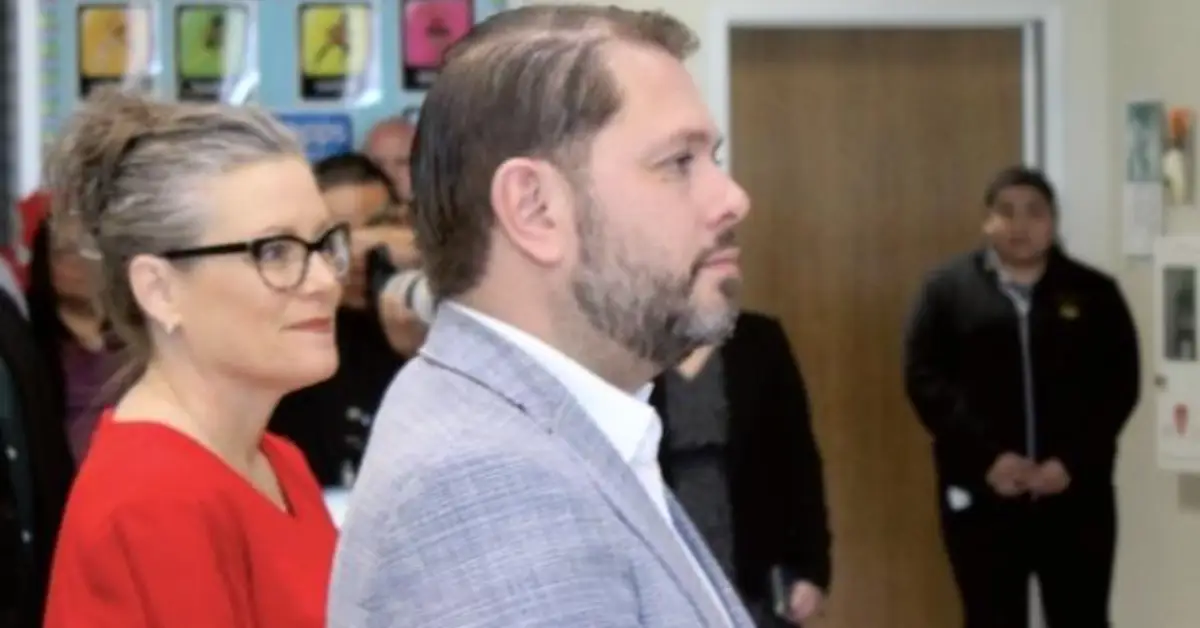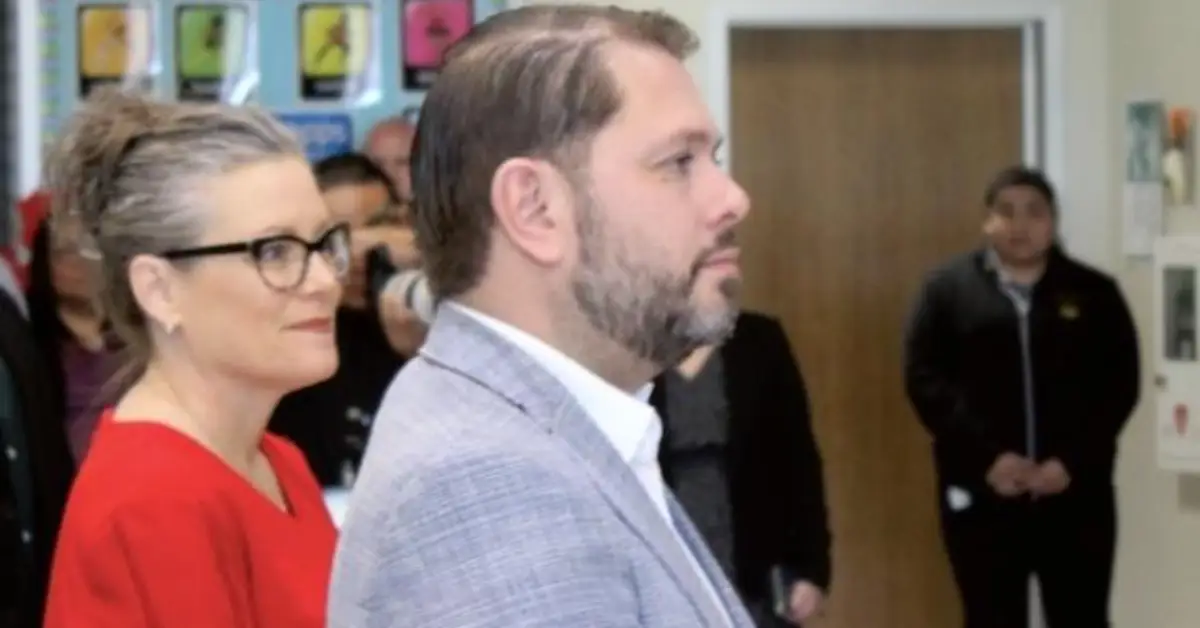 You aren't here to hear me talk. I'm here to hear you out. Your opinions matter to me. And I appreciate you sharing your story with us. Despite the hardship, Haaland told the audience. "Federal Indian Boarding School rules have impacted every indigenous person I know. We all have horror in our hearts, whether descendants or survivors.
"The healing that can help our communities will not be done overnight. But I know that it can be done. We will take this step to strengthen and rebuild bonds within Native communities."
The U.S. Department of the Interior has established that 47 of the federal government's Indian boarding schools were or are located in the state of Arizona, according to Assistant Secretary Newland.
To be prepared for Friday's listening session, he and his colleagues recently went to the defunct Phoenix Indian boarding school. A federal government effort to assimilate and rob Native children of their culture included the school.
The Bureau of Indian Affairs oversaw the Phoenix Indian Boarding School from when it first opened in 1891 until 1990. Indian Commissioner Thomas Morgan stated at the school's founding that "educating Indians is less expensive than killing them."
Telling The Whole Story
Newland invited members of the audience to share their stories about how Indian boarding schools affected the lives of their families and communities.
"We know that our federal records and documents can only tell so much of a story. And then your words and your experiences are crucial to telling the whole story, not just for the federal government, but to the American people," Newland said.
A total of six different people presented their stories in front of the media. Most were descended from students who attended residential schools for Indian students.
The Tohono O'odham Nation's April Ignacio stated that she was testifying on behalf of her family, which has had five generations of boarding school survivors and attendees.
"Although I understand that this tour is specific to the federal boarding school system, I think it is important to state that the federal government was funding mission church schools and giving Christian religious groups jurisdiction over tribes in the late 1800s until the 1960s," Ignacio said.
She claimed that one of her grandparents had her tongue broken in half and bleed profusely for hours due to speaking in her O'odham dialect.
The Phoenix Indian School was attended by Pershlie Ami (Hopi), 67. She described how, in the seventh grade, she enrolled in an "outing" so she could leave the school grounds and work for non-Native families at a reduced rate.
"A family came and picked me up and took me to their home. The task that they wanted me to do was pick up dog poop in their house," Ami said.
Ami claims that she suffered harsh punishment after refusing to clean the house. She was never again permitted to go on an outing.
Governor Hobbs of Arizona listened to the testimony for more than an hour.
According to Parker, CEO of NABS, listening sessions are a crucial step in healing. They are necessary to assist Native communities, and people in overcoming the historical trauma brought on by the boarding school experience.
"The first step is listening," Parker said. "Folks are feeling like they finally have someone to tell their story to with Secretary Holland and her staff. So, this is groundbreaking."
One of two hearing sessions for The Road to Healing Tour was held on Friday. The second is on Sunday, January 22, 2023, at Many Farms High School, N Highway 191, Many Farms, Arizona, at 10 a.m. Mountain Time on the Navajo Nation.
During the Arizona events, there will be on-site trauma-informed support available.