According to Northampton County District Attorney Terry Houck, the head girl's volleyball coach at Freedom High School was imprisoned on Friday for allegedly sexually assaulting a minor.
According to authorities, Christopher Schweikert, 27, of Coplay, is accused of sexually assaulting a sports official, corrupting juveniles, and institutional sexual assault.
According to Houck's office, Schweikert teaches in the high school for the Bethlehem Area School District. Friday, his faculty profile was no longer accessible, but a Google search revealed that he taught social studies. According to the authorities, he also coached girls' volleyball for the East Coast Power club.
Related Posts:
Parents, guardians, and students at Freedom received a letter from the school district on Friday informing them of Schweikert's arrest. According to the report, the district was made aware of the claims on January 4 and immediately alerted the Bethlehem Township Police Department and Northampton County Children and Youth Services, prompting both of them to begin inquiries.
In the interim, Schweikert was immediately placed on leave while the investigations were ongoing. In a statement, district administrators stated that the victim students and all students' welfare are their first priority.
"This is a difficult time for all members of the Freedom Family," Laurie Sage, the principal of Freedom High School, said. "Administrators and counselors are prepared to support students and staff as we work through this distressing news."
Superintendent of Bethlehem Area Schools Joseph Roy said: "Student physical and emotional safety is our first priority. The alleged inappropriate behavior violates community trust in our schools, undermines safety, and is illegal, intolerable, and inexcusable."
According to a news statement from Houck's office, Schweikert started texting the female juvenile victim in December 2021, and a few months later, they started having physical contact.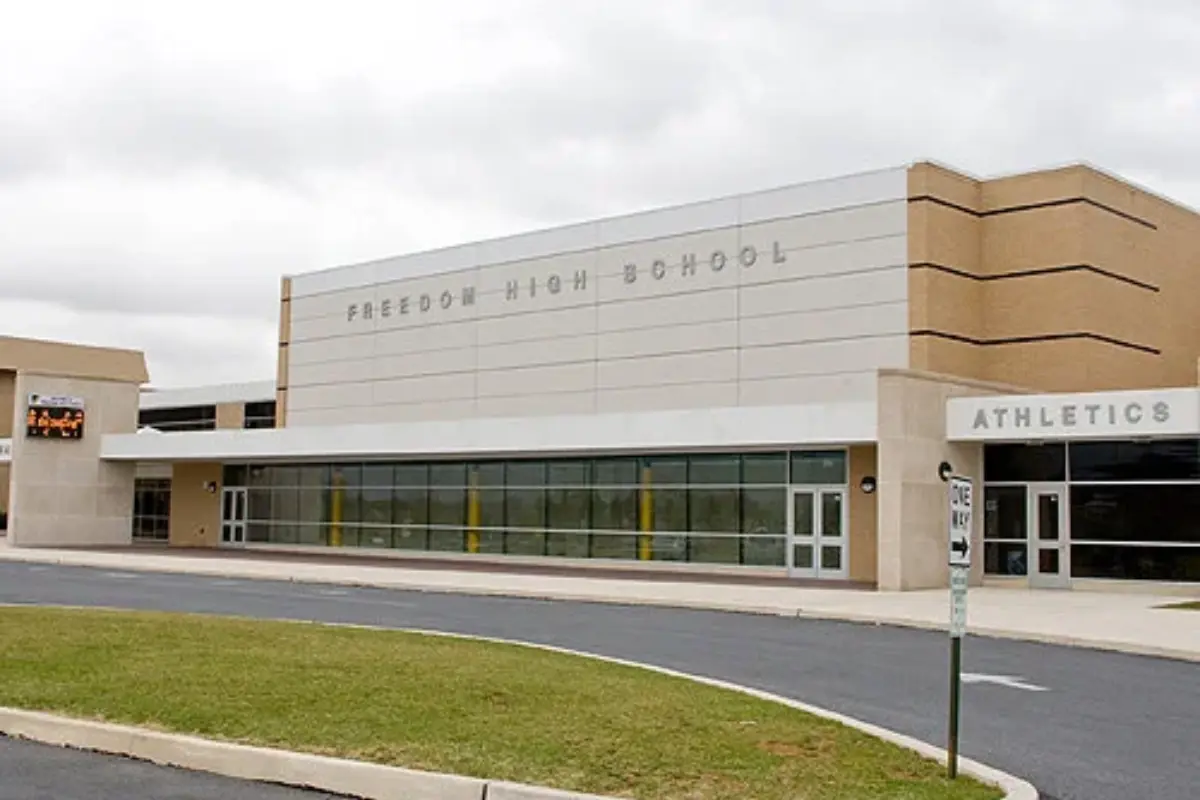 "The victim related to police during the time he was having s*xual contact with her, they would meet at his home in Coplay, hotel rooms in Lehigh County and in Asbury, New Jersey, and a local parking lot in Bethlehem Township," the release states. "When they met, they would engage in s*xual acts. In addition, she related the defendant provided her alcohol and cocaine on multiple occasions when they were together."
In order to get a search warrant for the victim's computer and phone, the Township Police used a forensic analysis by the Pennsylvania State Police Laboratory, according to the prosecution.
"The unspeakable trust violation that occurred … is reprehensible," Houck says in the release. "When interacting with an adult, children are particularly at risk.
"Besides the normal position of authority an adult holds in a child's life, it is further intensified when there is the added dynamic of being a teacher or a coach. These adults hold the lives of these children in their hands."
Houck praised the U.S. Department of Homeland Security Investigations in Allentown as well as Detective Gretchen Kraemer of the Bethlehem Township Police Department for their assistance with the investigation: "Their diligent efforts and quick, yet thorough, actions have allowed us to protect this victim and any additional victims from this defendant who abused his positional power."
According to the press release, Schweikert was apprehended Friday morning at his residence and brought before District Judge Sandra McClure for arraignment. She ordered him held in Northampton County Prison in lieu of a $1 million bond.
Also, check similar posts:
According to DA's office spokeswoman Davin Jurgensen, he is prohibited from communicating electronically with anyone other than his attorney and the victim, her family, or any minor. He also has to surrender his passport, cannot enter Bethlehem Area School District property, must undergo a drug and alcohol evaluation, and is not permitted to have any contact with the victim, her family, or any minor.
On behalf of Schweikert, a lawyer did not immediately enter an appearance. His preliminary hearing, which will determine whether there is enough evidence to send the charges to trial in Northampton County Court, is tentatively planned for 2:30 p.m. on Jan. 27 in Central Court in Easton.
The inquiry is still ongoing. Authorities requested that anybody with further details on the incident get in touch with Detective Gretchen Kraemer at 610-814-6473.