Jewel May (Roe) Schulz, 91, of Gothenburg, Nebraska died February 9, 2023. On October 16, 1931, Ed and Irene Roe had Jewel in Cozad, NE. Cozad was her school and Church of Christ. She married Milton Schulz at the American Lutheran Church parsonage in Gothenburg, NE on February 24, 1949, where she was baptized and confirmed.
After honeymooning in Colorado, they settled on a ranch near Littleton for two years. They had Sharon, Laurel, Janice, and Kenneth north of Willow Island after returning to Nebraska. Three females attended Middle II Willow Island Country School. Gothenburg became home in 1962.
Check out some other new content we've published: 
As a stay-at-home mom, she sewed outfits for her daughters to support her family. She had many jobs as the children were grown before enrolling in beauty/cosmetology school in North Platte in 1972. In 1974, she joined Donna Folkers' beauty store. She started ModeO'Day, a downtown Gothenburg clothes store, on October 25, 1979.
She joined Lutheran Church quilting after retiring. She loved making keepsake quilts for her children and grandchildren. Her next skill was crocheting, which earned her purple ribbons at the Dawson County Fair and family gifts. Her exquisite tablecloths and other crafts will be treasured. Her grandchildren will remember her delicious meals and special treats.
Jewel liked reading, puzzles, and playing cards with family and friends. She became famous. Beauty, clothing, family, and friends loved her. She was an earthly diamond.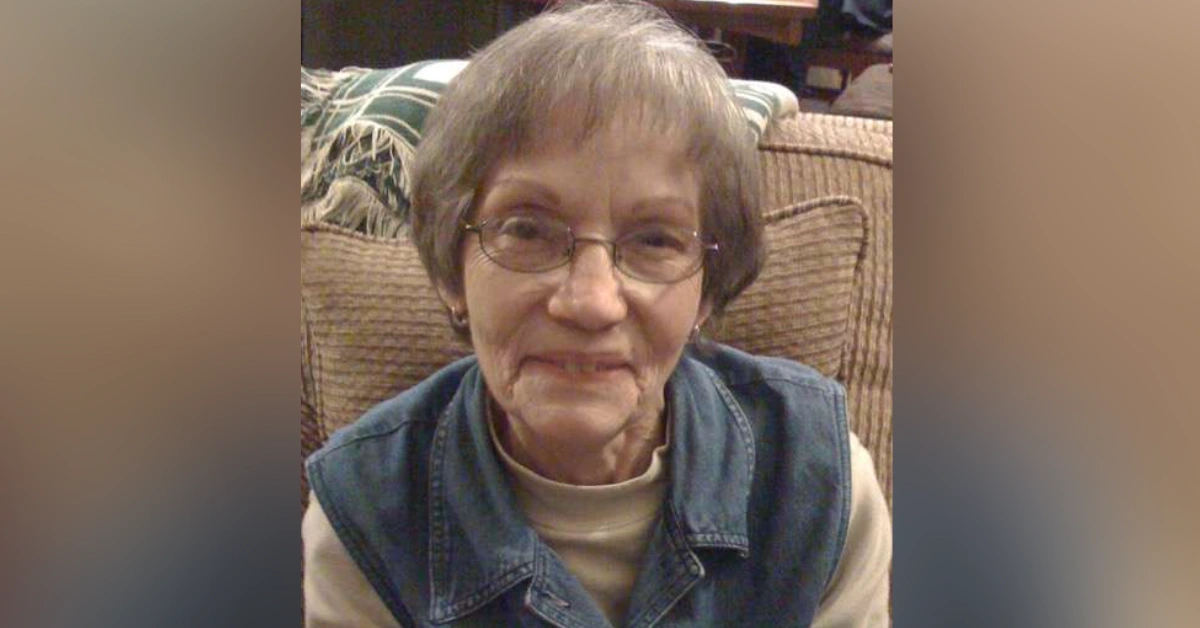 Jewel was predeceased by her husband, Milton Lee Schulz, daughter Janice Rickertsen, sister Ruth Morris, brother LaVern Roe, parents Ed and Irene Roe, brother-in-law Gerald Morris, sister-in-law Marge Roe, son-in-laws Robert Auld and Jeffery Clark, grandson Isaac Auld, and great-grandson Robert Isaac Auld.
Gothenburg daughters Sharon Auld and Laurel Clark survive Jewel. Anchorage son Kenneth Schulz (Heidi). Gothenburg son-in-law Archie Rickertsen. Grandchildren (listed in birth order) (listed in birth order) Jarrid (Kristi), Shannon (Paul), Luke (Julie), Sadie Auld, Sarah Burke, Ginny (Travis) Peterson, Holly Meints, Emily Rumery, Josie Auld, Erin (Jake) Fairley, Drew (Cristina), Logan (Annie), and Garth Schulz.
Great-grandchildren (not in birth order) Faith (Brayden) Hoffman, Iva Rickertsen, Blake Rickertsen, Savannah Peterson, Emma Peterson, Ainsley, Maddox, Jax, Lance, Kaylee, Riley, Mia, Audrina, Vince, Cloe, Hunter Baker, Riley Baker, Theran Burke, Tristin Lindstedt, Taylee, Michael Ryan, Tobi Rumery, Ethan Ritz, Sean Meints, Dylan Meints, Trenton, Gavin, Payton Peterson.
Continue to read:
Great-great-grandchildren Laetyn, Zyra, Ryder, Rowelynn, Decklynn, Laiklynn, Brooklynn
Register book signing will be held Thursday, April 13, 2023, at Blase-Strauser Memorial Chapel from 1:00 to 7:00 PM with the family present from 5:00 to 7:00 PM.
Pastor Robert Litzenberger will officiate graveside services at Fort McPherson National Cemetery on Friday, April 14, 2023, at 3:00 pm. Central Plains Hospice, PO Box 108, Cozad, NE 69130, or Gothenburg Senior Center, 410 20th Street, Gothenburg, NE 69138, accept memorials. Visit our florist to send flowers to the family or plant a tree in remembrance of Jewel Schulz.
Blase-Strauser Memorial Chapel, Feb. 10, 2023.