The superintendent of the New Jersey school district where a 14-year-old student committed suicide days after a TikTok video showed four teens attacking her has resigned.
Prosecutors in Berkeley Township, Ocean County, New Jersey, have accused four Central Regional High School students of the attack. Students and parents are outraged, saying it shows a district culture of bullying.
Adriana Kuch, 14, was found dead in her Bayville, New Jersey home on February 3, her father said to CNN. Prosecutors allege a February 1 high school attack. According to Michael Kuch, his daughter died late on February 2 after sending her last text message at 10:46 p.m.
Check out more related articles:
Central Regional School District and Seaside Heights administrator Triantafillos Parlapanides resigned on Saturday, effective immediately, the district announced on its website. Parents and students urged the district to enhance its bullying response before his resignation.
"The Central Regional School District is evaluating all current and past allegations of bullying. The District has contacted the Department of Education and will undergo an independent assessment of the District's anti-bullying policies and ensure every necessary safeguard is in place to protect our students and staff," the district said.
The school district didn't elaborate on Parlapanides's resignation. CNN contacted Parlapanides but received no response. Ocean County Prosecutor Bradley D. Billhimer told CNN on Friday that one of the teens accused in the attack is charged with aggravated assault, two with conspiracy to commit aggravated assault, and a fourth with harassment.
Billhimer did not name the students but stated prosecutors were investigating. "precluded from releasing certain information due to the persons involved being juveniles."
Adriana, who was strolling with her boyfriend in the corridor at the time, was attacked on film and broadcast later that day on social media, including TikTok. Kuch said the harsh remarks and online bullying led his daughter to suicide.
CNN analyzed the video of the freshman being repeatedly smacked in the face with a water bottle. Adriana was punched, kicked, and her hair twisted in the video. The attack left Kuch's daughter bruised and briefly unconscious. Kuch claims the school mishandled the attack. He thinks the police should have been called and his daughter sent to the hospital.
"I want this to stop happening to other kids," Kuch said. "This isn't just my daughter. A lot of kids are facing this at school." Dozens of students at the school staged a walkout on Wednesday, joining Kuch in demanding that the district take stronger action to hold bullies accountable.
The school nurse treated Adriana following the attack, Parlapanides told CNN. The former superintendent said the four students accused of the crime were suspended "beginning that day" and that the school "notified" authorities on February 1.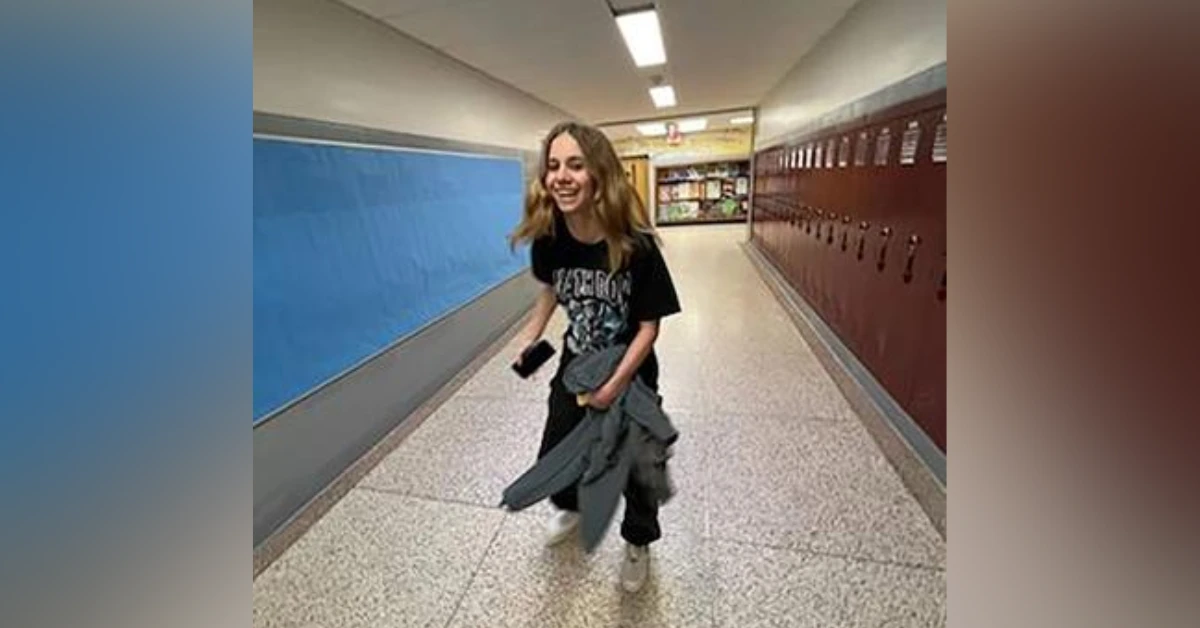 "We don't always press charges which are based on each individual case," Parlapanides said. "We always call and notify the police of all incidents. Adriana had several cuts and bruises." Kuch claims three of the girls returned to school the next day, contradicting the superintendent. He also says the school did not report to Berkeley Township Police.
CNN reported that the department stated, "all information and releases about this case are being handled by the Ocean County Prosecutor's Office." CNN has asked the Ocean County Prosecutor's Office if the girls returned to school after their suspensions and if school administrators reported the February 1 incident to the police.
Police Report Filed by Father
Adriana called her father on February 1 to report being "jumped," Kuch said. He says he hurried to the school and was told by school administrators that his daughter had been attacked, but he was not told that other girls were involved or that she was hit with a water bottle.
Kuch reported taking Adriana to the police station after meeting with school administrators. Before school ended, the video was on TikTok. He claimed Adriana showed her father the video and internet threats shortly after they were released. Kuch immediately contacted the school and police and shared the footage and messages.
Her father said Adriana missed school on February 2 due to her injuries. Kuch saw his daughter at 10 p.m. the same night on a family security camera. Kuch said Adriana's stepmother and Kuch found her dead in her room the next morning and contacted 911. "You're never supposed to see your kids like that," Kuch said.
The Family believes Adriana should be remembered as "fun-loving"
Adriana's friend Bre Cullson told CNN station News 12 New Jersey, "I never knew how far it was going, but I know she and one of the girls were going at it for a while and she was getting threatened."
Kuch posted on February 8 on Facebook, "I want the entire world to know what these animals did to my daughter. I will not sleep until their family has to watch them stand in front of a judge and plead guilty."
On February 6, Parlapanides wrote to parents and guardians that Adriana had died. "immediately activated to meet with students and staff during this difficult time."
"Please know that you are never alone in this world and there is always support during bad times to help change things for the better," the superintendent added. The four youngsters and their guardians were charged and freed "pending future court appearances," according to Ocean County prosecutor Billhimer.
Billhimer promised to meet with school protestors on Wednesday. He met with Parlapanides Friday morning "discuss ways to improve the district's response to incidents within the school."
You may find this interesting:
"I also shared some suggestions regarding staff changes as well as programming and services to respond to the needs of the students," Billhimer added.  In a CNN interview, Adriana's sister-in-law, Jennifer Ferro, said the family doesn't want Adriana remembered. "as the girl who sadly passed away at the age of 14."
"We want everyone to remember her as the fun-loving little girl we always loved being around," Ferro said. "We don't want people to remember her from how she died, more who she was as a person."