Authorities reported three Michigan State University students murdered and five badly wounded in a shooting Monday night. Police reported the gunman died of a self-inflicted gunshot in Lansing.
The shooter was 43-year-old Anthony Dwayne McRae, who had no apparent connection to the university. Chris Rozman, Michigan State's acting deputy chief of police and public safety, said McRae wasn't a student or faculty member.
According to the Michigan Department of Corrections, the suspect received 12 months probation for a firearms charge. He was convicted and sentenced in November 2019 for having a loaded pistol in a vehicle without a concealed carry license in Michigan. Discharged in May 2021.
Most recent articles:
The Ingham County Prosecutor's Office stated authorities approached McRae in 2019 and found a weapon "that was legally registered to him" during a search and inquiry. The prosecution said McRae was charged with carrying a hidden firearm, a crime punishable by up to five years in jail because he did not have a permit.
According to the office's statement, McRae pled guilty to a second charge of possessing a loaded firearm in a motor vehicle in October and received probation the following month.
Two victims were recognized Tuesday. MSU police identified the victims as sophomore Brian Fraser from Grosse Pointe, Michigan, and junior Alexandria Verner from Clawson. "in respect to the families' wishes," they withheld the name of the third fatally shot student.
On Tuesday, victims, families, and the Michigan State community received online solidarity after the terrible shooting. In response to the tragedy, many colleges and universities posted statements on social media, and the University of Michigan announced a Wednesday night vigil on its Ann Arbor campus.
"We are sending our love and support to our friends, family members, and the community at @michiganstateu," the university tweeted. "Our hearts are broken and we grieve with you today."
We are sending our love and support to our friends, family members, and the community at @michiganstateu. Our hearts are broken and we grieve with you today. 💚🤍⁠
⁠
A community vigil is planned for tomorrow (February 15) on the Diag at 7pm. #SpartanStrong pic.twitter.com/S6YqI49DYJ

— Michigan Marching & Athletic Bands (@umichband) February 14, 2023
Police haven't identified the injured students.
On Monday night, Michigan State Police verified the death toll and said five individuals were hospitalized in critical condition. A hospital spokeswoman said four of the five kids taken to Sparrow Hospital in Lansing had overnight procedures. The official said the fifth kid was immediately taken to the critical care unit.
In an update to CBS News on Tuesday, Sparrow Hospital interim president and chief marketing officer Dr. Denny Martin reported one student was alert and talking with their care team. Martin said all five were critical.
Lansing police found McRae's body about 11:30 p.m. Rozman thanked a caller for identifying the culprit Monday. Officials stated a message in his pocket "expressed a threat" to two Ewing Township schools. Ewing schools closed Tuesday because of the danger.
McRae's body was located three hours after police initially received reports of shots fired inside MSU's Berkey Hall academic building around 8:30 p.m. "encountered several students who were injured" Rozman said. "We can confirm that two of the deceased were in Berkey Hall, as well as some of the victims," he said.
Rozman said that while officers were there, MSU police received another set of calls reporting a second gunshot inside the MSU Union building, where they found the third victim. "There is no longer a threat on campus," Rozman remarked Monday. Police lifted the East Lansing campus shelter-in-place order.
"This truly has been a nightmare we're living tonight," he said. Rozman said two were shot in Berkey Hall and one at the MSU Union. Police found the culprit off-campus in Lansing and he committed suicide. "Our understanding is that the suspect was confronted by law enforcement," Rozman said.
WWJ Detroit reported that "investigators, including MSP Bomb Squad", were at the suspect's Lansing residence overnight, two miles from where police confronted him.
Investigators, including MSP Bomb Squad, are now at the Lansing home of the 43-year-old Michigan State University shooting suspect… who, police say, took his own life after officers confronted him along Lake Lansing Road, about two miles from his home. pic.twitter.com/LlJjYTPynA

— Jon Hewett (@JonHewettWWJ) February 14, 2023
Police say the suspect had no school connection "no idea why he came to campus to do this tonight," Rozman said.
President Biden briefed Michigan Governor Gretchen Whitmer about the shooting, a White House official told CBS News early Tuesday. At Tuesday morning's news conference, Whitmer mentioned her conversation with Biden. "We mourn the loss of beautiful souls today and pray for those to continue to fight for their lives," the governor said.
Whitmer noted that Feb. 14 marks the fifth anniversary of the mass shooting at Marjory Stoneman Douglas High School in Parkland, Florida and that the MSU shooting followed other horrific shootings in 2022, including one at a Lunar New Year celebration in Southern California.
"Looking back at a year marked by shootings at grocery stores, parades, and so many other ordinary everyday situations, we cannot keep living like this. Our children are scared to go to school. People feel unsafe," said Whitmer, adding, "We must act and we will … we will do that with the full support of the state of Michigan and the federal government."
Some Michigan State students are from Oxford, an Oakland County town an hour from East Lansing. In November 2021, a mass shooting at Oxford High School murdered four students, including some MSU students. One instructor and six students were injured.
"As the representative of Oxford, Michigan, I cannot believe I am here 15 months later doing this again," said Michigan Rep. Elissa Slotkin "haunting to see a young person wearing an Oxford Strong sweatshirt" at MSU and noted how Oxford High School graduates now attending the university are "experiencing their second school shooting in a year-and-a-half."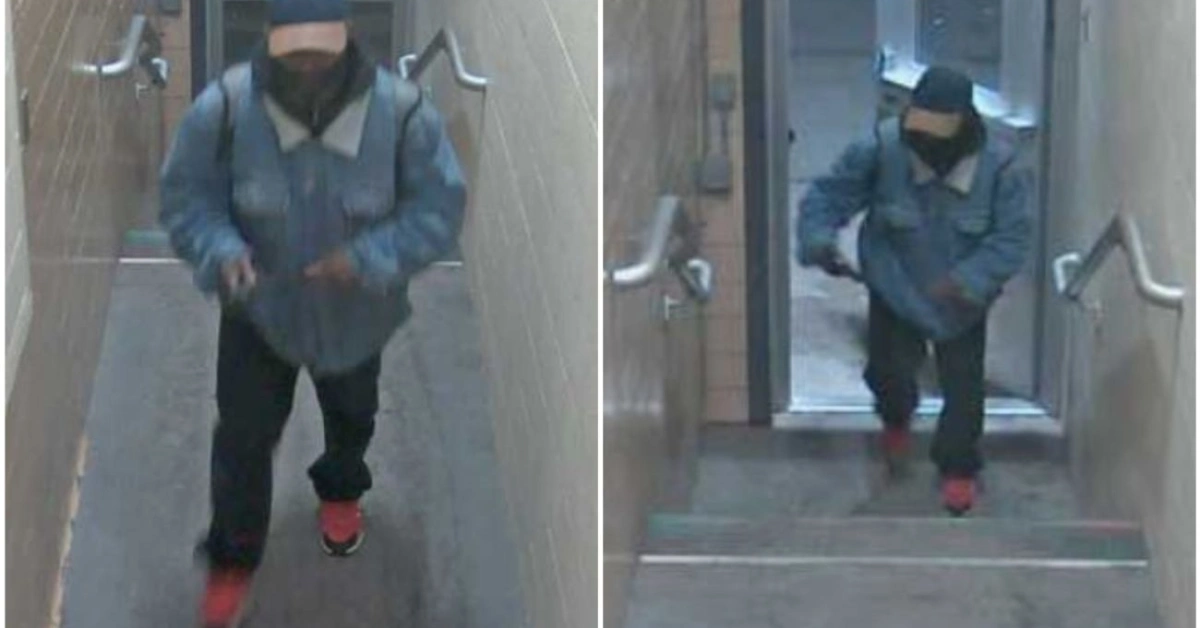 "If this is not a wake-up call, I don't know what is," said Slotkin.
"The Oakland County Sheriff's Office, which was called to assist the police response to Monday's shooting, recognized that "this will be a terrible flashback for our Oxford community, especially those students that graduated from Oxford high school and now attend MSU" in a Facebook post.
"This kind of tragedy is so hard to wrap your head around and it's important that you have help to process it. For many, there will be anxiety, depression, and the feeling of being unsafe and violated," in a separate statement."To our Oxford community, I know that this is terribly traumatic."
MSU announced a 48-hour campus closure., "including athletics, classes, and all campus-related activities. Please DO NOT come to campus tomorrow."
Check out more related articles:
At one police news conference, MSU President Teresa Woodruff said, "We will take two days where we will move to an emergency operation to give ourselves time to think and breathe and be together. To our faculty and staff, we will similarly provide to all of you the next two days to think and grieve and come together and the Spartan community, this family will come back together."
CBS Detroit reported that some area schools canceled Tuesday sessions.