(AP) A Pennsylvania judge concluded Tuesday that the state's public school funding structure is inadequate and violates kids' constitutional rights, agreeing with poorer districts in a lawsuit filed almost a decade ago to obtain billions of dollars in additional annual help.
In a roughly 800-page opinion, Commonwealth Court Judge Renee Cohn Jubelirer determined that the state is breaching the rights of underprivileged school district pupils to a "comprehensive, effective, and contemporary" education. The Public Interest Law Center and Education Law Center, representing the plaintiffs, called the judgment "a historic victory for students."
"This is an earthquake that will reverberate for the children of Pennsylvania for a long, long, long time," public interest law center senior attorney Dan Urevick-Ackelsberg. Urevick-Ackelsberg said the districts that sued will fight any appeal to the state Supreme Court to stay the judge's order.
Check out more related articles:
House Democrats hailed it a "historic move" after years of a flawed system neglecting poor neighborhoods and kids. Poor district superintendents and the Philadelphia teachers' union applauded the verdict. Top Republican lawmakers, who resisted the lawsuit, merely said they were analyzing the verdict.
Sen. Vincent Hughes of Philadelphia, the top Democrat on the state Senate's Appropriations Committee, said the state has billions of surplus cash and can afford to increase aid to the poorest schools to comply with the court decision.
"Students in low-income communities are deprived of the same opportunities and resources," Cohn Jubelirer stated in the judgment. Cohn Jubelirer wrote that the gap violates the state's education and equal protection duties.
The court said the school districts who sued offered considerable evidence demonstrating wide achievement discrepancies between poorer and more affluent areas.
Cohn Jubelirer reported that Black and Hispanic pupils, English-language learners, poorer students, and others had larger gaps. The judge stated educators testified that they lacked state-identified student achievement factors including safe buildings.
"Educators also testified about being forced to choose which few students would benefit from the limited resources they could afford to provide, despite knowing more students needed those same resources," Cohn Jubelirer wrote.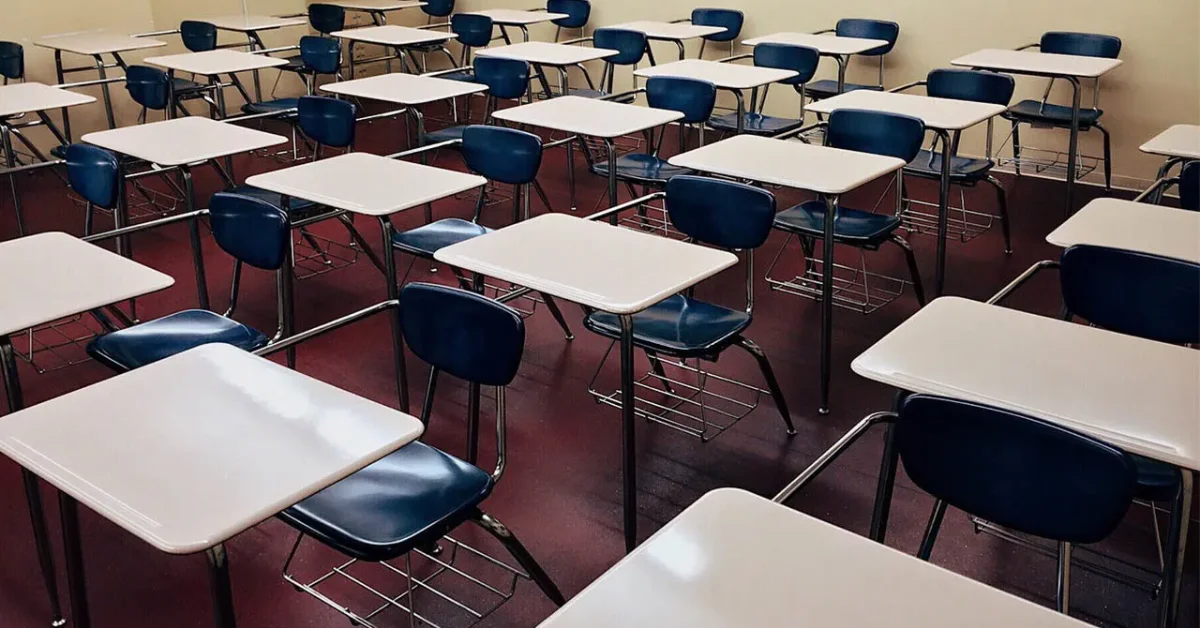 The 2014 lawsuit claimed Pennsylvania's public school funding system failed to meet the state constitution's "thorough and efficient system" education objective.
The plaintiffs—six school districts, the NAACP, and the Pennsylvania Association of Rural and Small Schools—argued that Pennsylvania's school finance system disproportionately relies on local property taxes, widening the gap between rich and poor districts.
They claimed underfunded districts have higher class sizes, less competent teachers, and antiquated facilities, textbooks, technology, and curriculum. They say they cut positions and offerings to survive.
The Wilkes-Barre Area School District was forced to remove 100 positions due to chronic underfunding, removing popular programs in art, libraries, industrial arts, and others. Superintendent Brian Costello claimed the district has outdated school buildings but couldn't hike rates.
During last year's trial, the plaintiffs claimed that schools are underfunded by $4.6 billion, excluding special education, school buildings, and other infrastructure.
The latest data shows districts spent over $33 billion in 2020-21. Republican legislative leaders defended the system, saying to the judge that public school subsidies were adequate and expanding and that education expenditure compares favorably to other states.
As state attorney general last year, newly elected Democratic Gov. Josh Shapiro supported the lawsuit and promised to "fully fund" public schools. Shapiro's office reviewed the decision.
Edward Albert, executive director of the Pennsylvania Association of Rural and Small Schools, called the ruling historic. "The system is broken, and now somebody put their thumbprints on it and said, 'We agree,'" Albert said.
Cohn Jubelirer did not tell the Legislature how much or how to distribute state aid. She noted that the court is in "uncharted ground with this momentous case" and left it to the governor, legislature, and school districts that sued to resolve constitutional issues.
You may also like:
No deadline. Panther Valley School District superintendent David McAndrew Jr. demanded action from Shapiro and the Legislature.
He claimed his district needed state funding to pay competitive salaries and keep licensed teachers, guidance counselors, social workers, and other employees.
"The judge said this is unconstitutional," McAndrew said. "We need those resources to help our kids. I don't think there should be any delay."